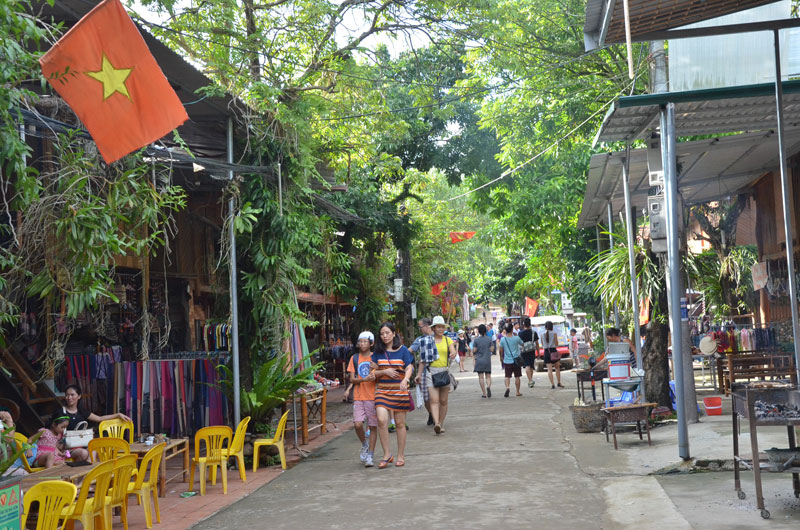 (HBO) - The beautiful and charming nature of Mai Chau as well as the unique culture of its ethnic minority people have put the district on travellers' map. The Mai Chau valley has been named among 10 destinations that offer visitors exciting experiences.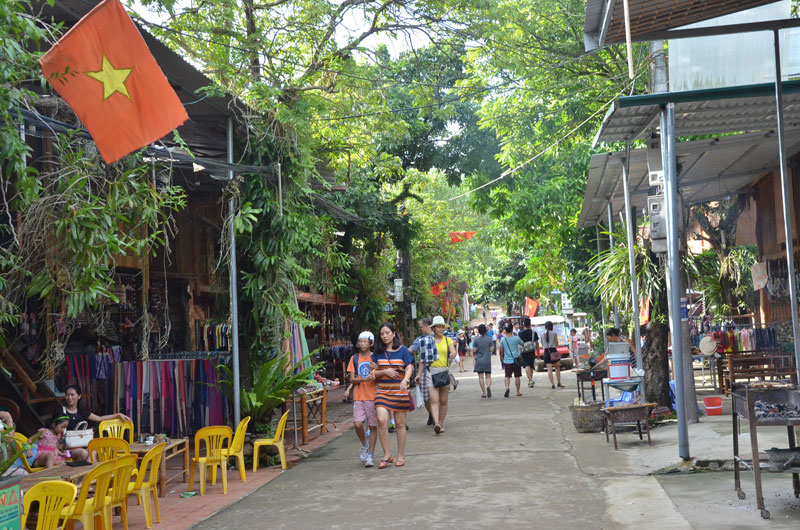 Lac hamlet in Mai Chau district.
It is blessed with majestic mountains, deep and mysterious primeval forests where people can hear soothing murmur of running brooks, as well as enjoy mild and pleasant weather. It is also well-known for many distinctive mountainous specialties, such as corn wine, grilled fish, Noong Luong purple garlic, Pu Bin leaf mustard, Pa Co tea and Thung Khe corn.
With a number of destinations such as San Tam lake, Noong Luong, Hang Kia and Pa Co, Mai Chau boasts great potential for tourism development. It is also renowned for the richness and diversity of folk culture with an array of traditional festivals – pray for rain festival Cha Chieng of Thai ethnic minoritiesand Gau Tao festival of H'mong people.
Community-based tourism has been particularly developed in Pom Coong, Van, Buoc and Xo villages and several others in Hang Kia and Pa Co communes while the district also has many historic relics, including five recognised by the Ministry of Culture, Sports and Tourism namelyKhoai cave in Xam Khoe commune, Chieu cave in Mai Chau township, and Nhat, Lang and Mo Luong caves in Chieng Chau commune.
Mai Chau has paid more attention to attracting investment in tourism projects. Many tourism projects have been launched, luring a large number of visitors, such as Mai Chau Hideaway Resort (Tan Mai), Bich Hoa Village tourist site and Mai Chau eco-tourist site (Mai Hich), Mai Chau Ecolodge (Na Phon), and Mat Troi eco-tourist site (Chieng Chau). The district has also focused on developing infrastructure, preserving traditional culture, promoting human resources development in tourism and service sectors, and protecting the environment.
Last year, the district welcomed 375,000 holiday-makers, including 165,000 foreigners, and generated 232 billion VND from tourism. In the first quarter of this year, due to the impacts of the COVID-19 pandemic, it earned only 31.7 billion VND from hosting 82,350 vacationists, including 32,145 foreigners./.