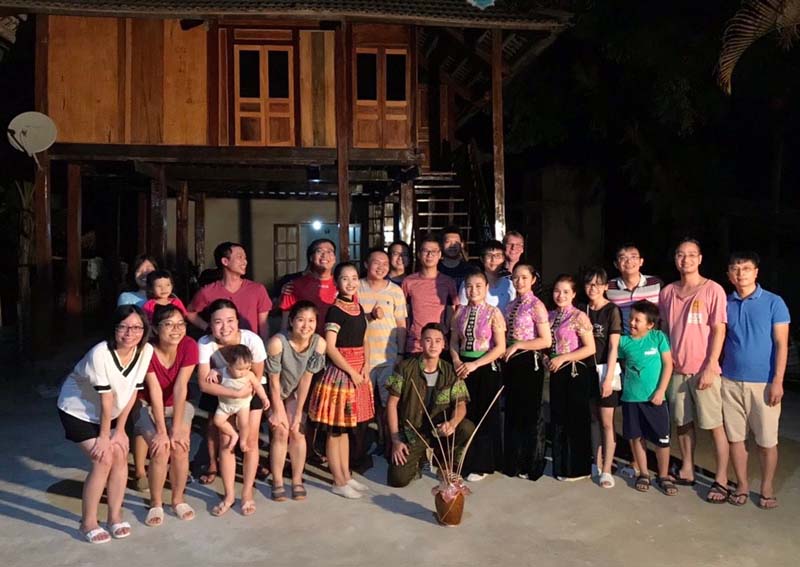 (HBO) - Being identified as one of the province's breakthroughs, the tourism industry has made a strong development with various types and tourism products in recent years.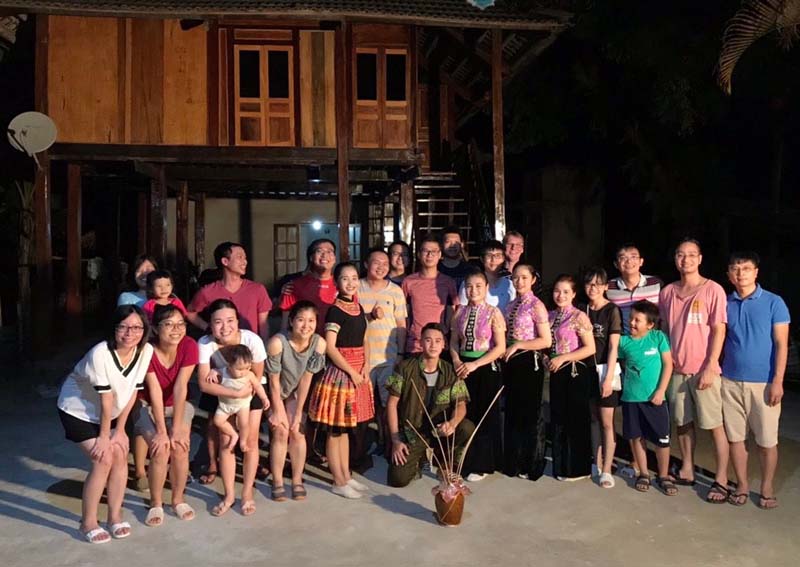 The staff of Mai Chau HideAway resort (Mai Chau) is introducing the local tourism products to foreign tourists.
In the whole province there have been over 30 tourism areas and destinations for the cultural, ecological, spiritual and the community tourism. There have also been tourism resorts. A lot of tourism destinations have been attracting more and more tourists. They are Hoa Binh lake, Kim Boi mineral spring, Tien pagoda (Lac Thuy), Phuong Hoang golf course (Luong Son), Serena Resort (Kim Boi); Mai Chau Ecolodge ... In 2019, the whole province welcomed 3.1 million turns of visitors, increasing 15.4% compared to that of 2018, in which, the number of international visitors was over 400,000 turns, and that of domestic was 2,7 million ones.
According to the statistics of the Department of Culture, Sports and Tourism, there are no international travel businesses in the province. Currently there are 10 units working in the field of domestic travel business, 434 units operating in the field of tourism accommodation facilities with 39 hotels, 243 motels, and there are 152 households working in the field of motels for community tourism. The human resources operating in the field of tourism both directly and indirectly are more than 4,000 laborers. The number with university and post-graduate degrees account for 8.9%, that with the college, intermediate and primary qualifications account for 45.1%, and over 46% of the workers have not been trained, or have been trained but they do not meet the requirements.
The department of Culture, Sports and Tourism has actively coordinated with units and localities to strengthen knowledge and skills for the human resources for tourism, contributing to improving the tourism quality. Annually, the Department cooperates with the professional schools to organize professional training on tourism, business skills in homestay business, the professional tour guides; the professionalism in reception, accommodations, tables, bars and accommodation management, the tourism operation for drivers and the staff on motor vehicles, ships and boats serving tourists.
In the coming time, the tourism workforce must be strengthened in both quantity and quality, focusing on training the on-demand professionalism, and the development trend of the Industry 4.0 and the international integration. Training and retraining tourism human resources are towards the skill levels of the regional and the international standards to meet the needs of domestic and international tourists.