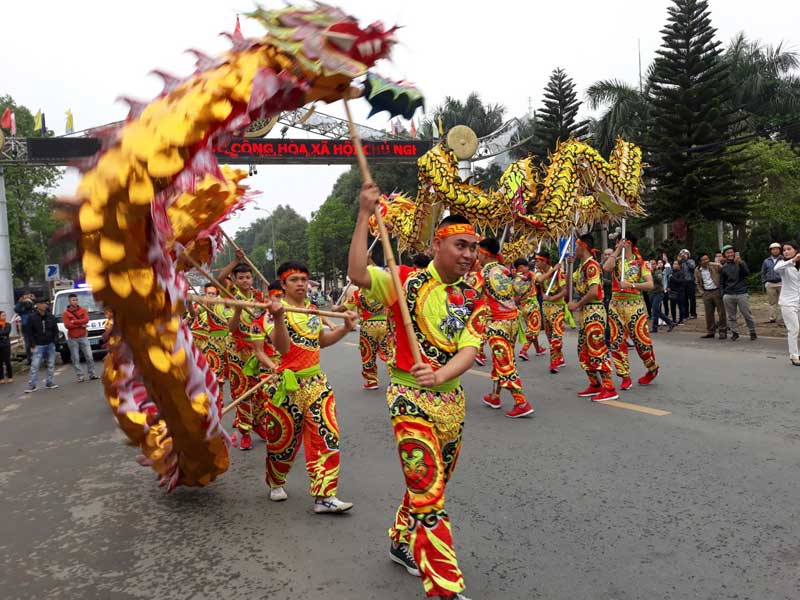 (HBO) - Cao Phong – the land of Muong Thang is rich in the traditional cultural identity, retaining many intangible cultural features imbued with the national identity. It is a part of Hoa Binh Culture, where there are many beautiful landscapes, cultural and historical relics associated with the struggle of the nation, and it has become an attractive destination attracting domestic and international tourists.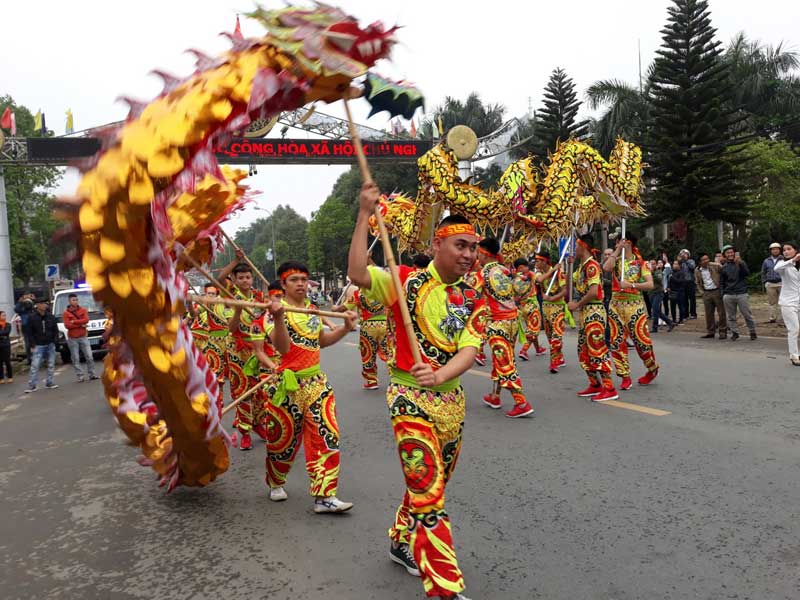 The festival of Bong Lai temple in Cao Phong town is organized with many activities, attracting a large number of tourists.
Cao Phong is a locality with the potential to develop various types of tourism including community tourism, garden tourism, cave exploration, visiting historical and cultural sites. The most outstanding is the cultural and spiritual tourism with many attractions such as Chua Thac Bo Temple (Thung Nai Commune), Thuong Bong Lai Temple (Cao Phong Town), Khanh Pagoda (Yen Thuong Commune), Quen Ang Pagoda (Hop Phong commune), a tribute to the hero, Cu Chinh Lan (Binh Thanh commune) ...
With the potentials and the advantages in tourism and beautiful natural landscapes, many landscapes containing legends have gone down in the history. In recent years, the district has issued decisions on tourism development, building a master plan for tourism development in the province, gradually promoting investment in infrastructure construction, connecting tours and the tourism attractions in the district. In particular, it is necessary to mention the investment in renovating, embellishing and building temples and pagodas in the direction of restoring the original state. They have been investing in developing eco-tourism and cave tourism in combination with the spiritual cultural tourism, creating a highlight to attract tourists from inside and outside the district coming to Cao Phong.
Currently, the district is implementing the project of Preserving and promoting the value of the cultural heritage of Mo Muong in Hoa Binh in the period of 2019 - 2025 and the following years. Accordingly, the district has also been implementing a plan to build a space to preserve the cultural heritage of Mo Muong in association with tourism services in Hop Phong commune, which re-expresses the unique culture of four ancient Muong regions of the province (Muong Thang, Muong Bi, Muong Vang, Muong Dong) and the cultural exchange area of Viet Muong, Coi mountain peak...
In the whole district there have been 29 shamen often performing Mo rituals in communes and towns. The scope and scale of Mo beliefs are reflected in the rituals in the life of Muong people in Cao Phong. Mo songs are of great educational significance to Muong ethnic community. They have the content of advising people to avoid doing evils, conveying the spirit of solidarity of the family, the clan, the community and the ethnic group.