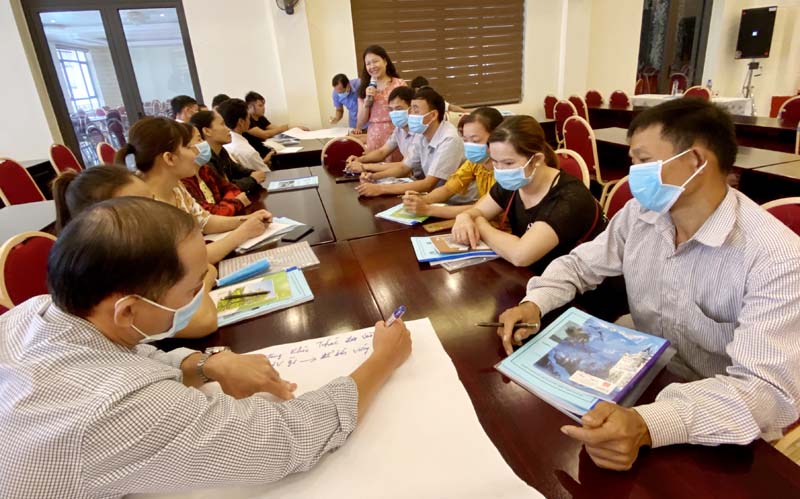 (HBO) - On August 17, in Lac Son district, the Department of Culture, Sports and Tourism organized a training course on the skills in rural tourism services (OCOP).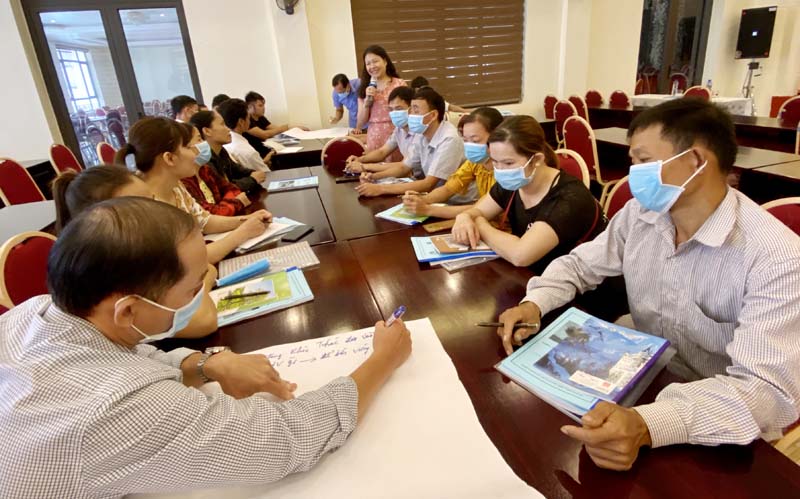 The trainees are practicing the basic skills in the homestay tourism.
42 individuals, households and cooperatives are doing business, being capable of developing community tourism in the association with building new rural areas, the officials in charge of tourism of the district's Department of Culture and Information, the social and cultural officials of the potential destination of community tourism from Tu Do commune attended the training course.
In the framework of the training content, with the communication of the experienced lecturers from TAD Vietnam Development joint Stock Company, the trainees were equipped with the basic knowledge and skills in tourism, the access to method of capturing customers' psychology, the communication skills, and the behavior in tourism business in the locality. Thereby, it helps improve the expertise, profession, quality of the human resources operating in the tourism sector of the district. At the same time, it contributes to economic restructuring, job transformation for the workforce at places with potential for developing community tourism, improving the income and the people's life.