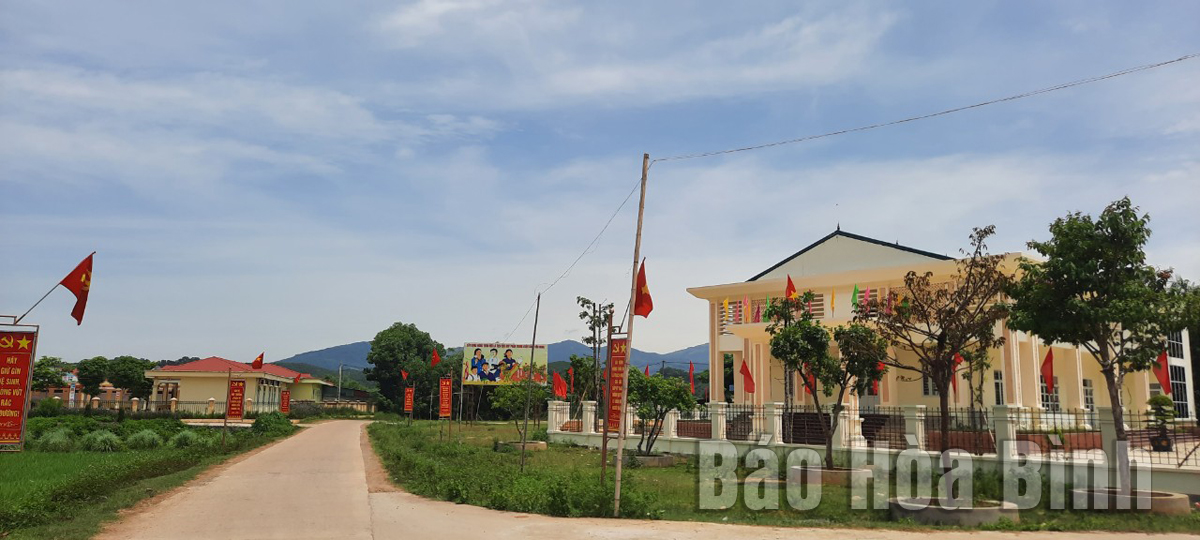 (HBO) – Developing new-style rural areas has brought a facelift to Yen Phu commune in Lac Son district, with public works such as schools and health stations upgraded, thus improving living conditions for local people.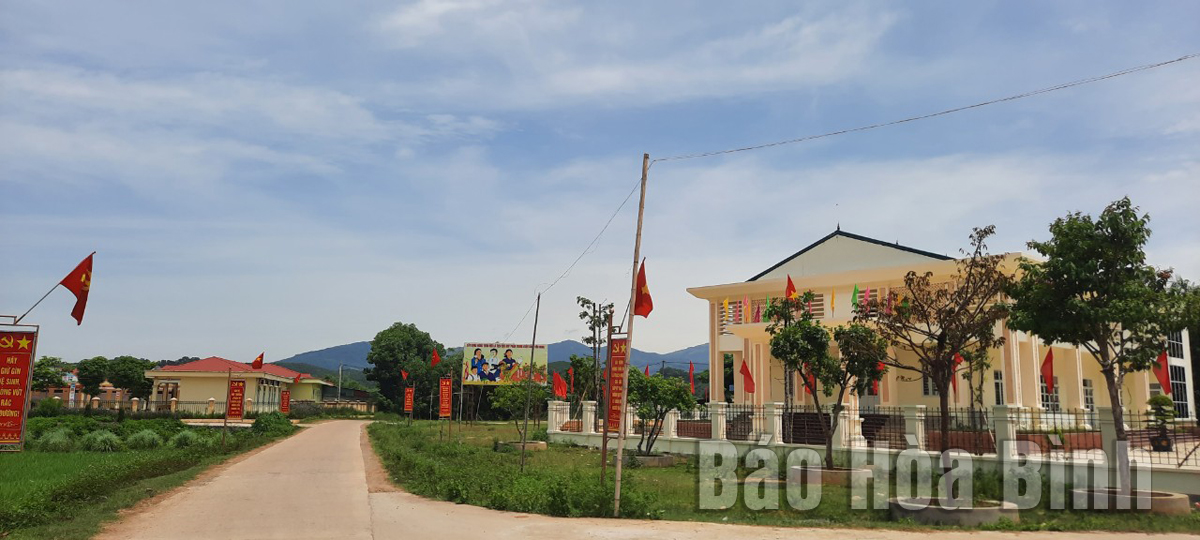 The new-style rural building gives Yen Phu commune a facelift.
The improvement was the result of promoting the role of the Party in directing the implementation of political tasks, especially the emulation movement on new-style rural area building. The commune's Party Organisation has 264 members, divided into 14 Party cells. Most of the cadres and party members have promoted their role in leading, directing and mobilising the masses to perform political tasks as well as those relating to socio-economic development.
One of the outstanding results of the local Party Organisation is the direction and mobilisation of the political system and reputable people to participate in communication work, calling on residents to support the site clearance for Canh Tang reservoir project and hand it over to the investor to ensure its progress. The commune has coordinated with relevant units to clear 400 hectares of land of 440 households, relocate hundreds of graves to the designated area and build two resettlement areas to help people who had been relocate to make room for the project have a better life.
The commune's Party Committee has issued a resolution on new-style rural area building, assigning tasks to members to accelerate the implementation of the programme and launch the movement "All people join hands to build new-style rural areas".
Over the past 10 years, the commune has mobilised 300 billion VND (12.83 million USD), of which locals contribute about 10% by donating land, property, crops, and working days to build socio-economic infrastructure. It fulfilled the new-style rural area's standards last year.
Yen Phu commune has also pioneered in implementing land accumulation and plot changing policy which associated with new-style rural are planning. Up to now, the commune has accumulated 171 ha. Local residents are encouraged to adopt effective production models such as planting fruit trees in combination with animal husbandry and collaborating with cooperatives which specialise in providing safe food. The development of rural industries and services is being promoted along with job creation for locals.
Quach Cong Vinh, Secretary of the commune's Party Committee, said the commune's per capita income has reached 42 million VND per year and the rate of poor households decreased to 3.64%. The rate of households accessing electricity and clean water reached 100%. All hamlets meet cultural standards with over 80% of families obtaining cultural family titles. Every year, the commune's Party Organisation is classified as a pure and strong one by the Lac Son district Party Committee. Last year, the commune received one emulation flag from the Chairman of the provincial People's Committee and proposed for another from the Government./.