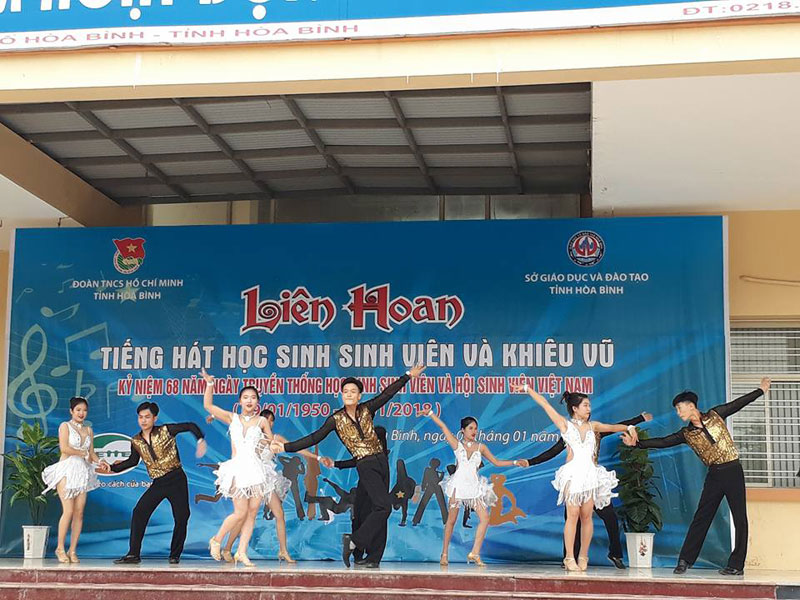 (HBO) – At the Youth Center, the Provincial Youth Union and the Department of Education and Training collaborated to organize the Festival of singing and dancing for students in 2018. This is a practical activity to celebrate 68 years of the traditional day of students and Vietnamese Student Asociation (09/01/1950- 09/01/2018). The final night of the festival was attended and awarded by the leader representatives of the Youth Unions of the province, the districts,the Youth Union Board and 600 teachers and studets from 27 high schools, colleges and vocational colleges in the province.
At the program, each unit competed in 2 subjects. In singing contest, students participated in individuals or groups, with the topic about praising the homeland, the country, President Ho Chi Minh, the national traditions, the student movements and the Youth Union,etc. In dancing contest, each unit had a group with no more than 30 people, attending in 2 competition subjects: dancing co-performance and beautiful dancing couple.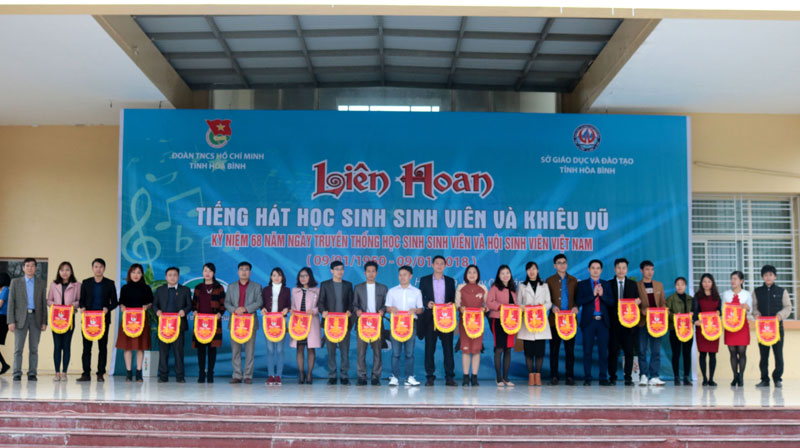 The representative of the organizers giving the honorable flags to the participants of the Festival.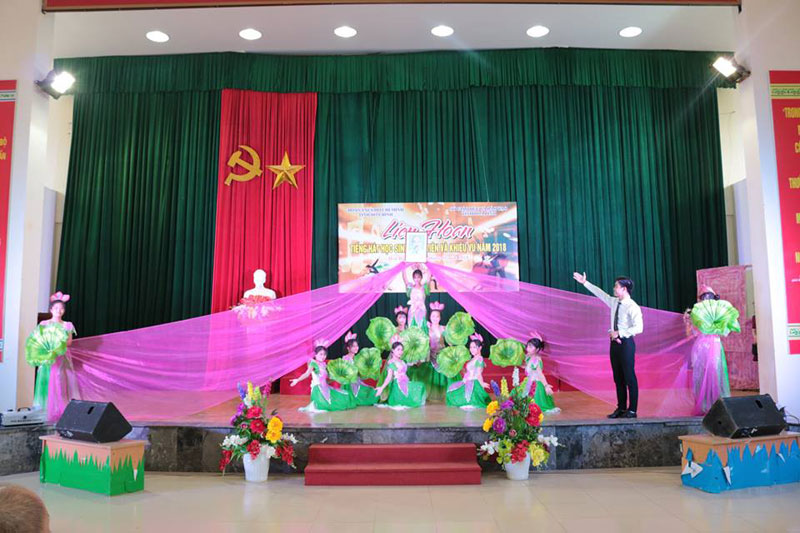 The performance participating in the Festival were being invested meticulously, making good impression for the audience.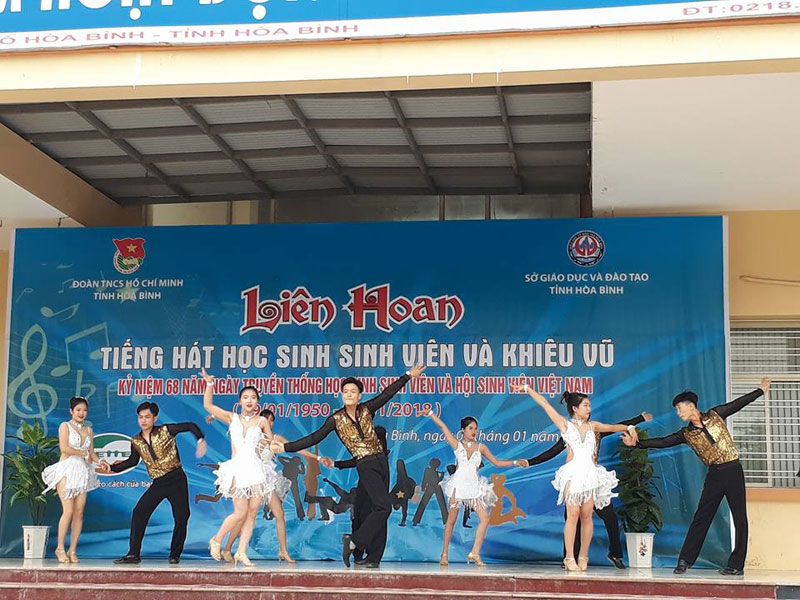 The competing performance of Phu Cuong High School (Ky Son) wins the first prize in dancing contest at the Festival.
After 2 days of competition, the organizer selected the outstanding teams to award 3 first prizes, 7 second prizes, 9 third prizes and 9 consolation prizes in 2 subjects, including: the first prize of dancing contest belongs to Phu Cuong High School (Ky Son); the first prize of singing contest was awarded for the performance "Tu tren dinh nui – From the mountain" (Tay Bac College of Arts and Culture) and "Thang nam nho Bac – Days of missing Uncle Ho" (Tan Lac High School).
The festival was aimed to propagandate about history and brillant traditions of students and Vietnamese Student Association in 68 years of building and developing, creating a healthy and useful playground for the Youth members, then making an orientation and education for the young people to develop perfectly about culture- physical training and art.