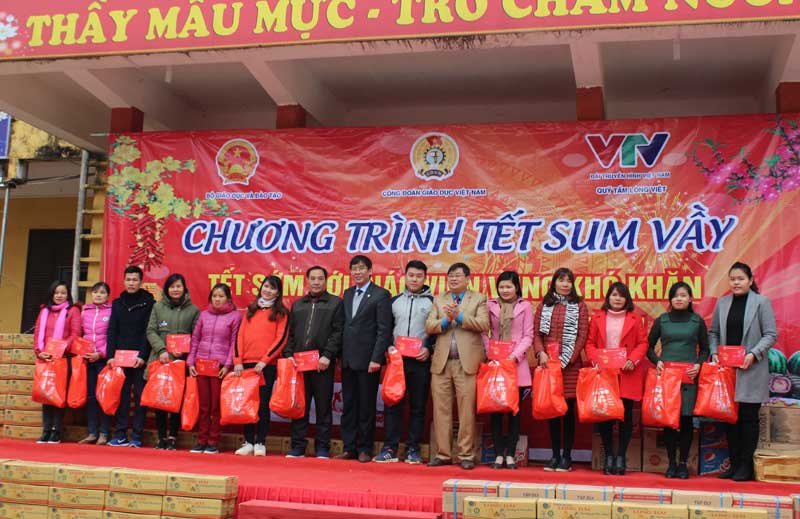 (HBO) - At Da Bac Secondary School and High School of Ethnic Boarding in Da Bac District, Vietnam Education Union, Vietnam Television and Education Union of the province cooperated to organize the program of " Tết sum vầy – Gathering for Tet" for managers, teachers and pupils of Da Bac District on the occasion of Lunar New Year in 2018.
This is a meaningful activity to express gratefulness and take care of the material and spiritual lives of teachers and pupils in remote and difficult areas; encouraging teachers and students to overcome difficulties to perform well. At the same time, it is a chance for propaganda, raising awareness and showing recognition of the industry and society towards the contributions of teachers in disadvantaged areas.
Within the schedule of the program, there were many exciting and meaningful activities, such as cultural performance exchanges, wrapping chung cake (banh chung), picking early spring's fortune, giving gift to disadvantaged teachers and students with achievements in study.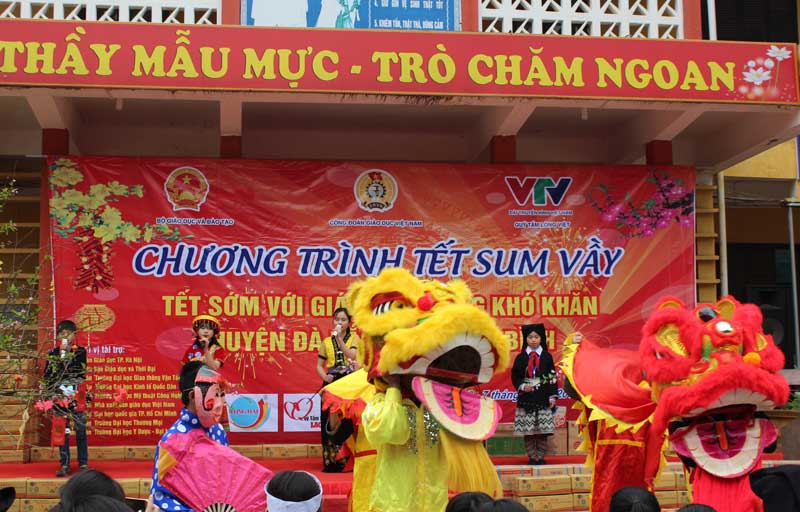 Lively performances in Lunar New Year atmosphere performed by students of Da Bac district.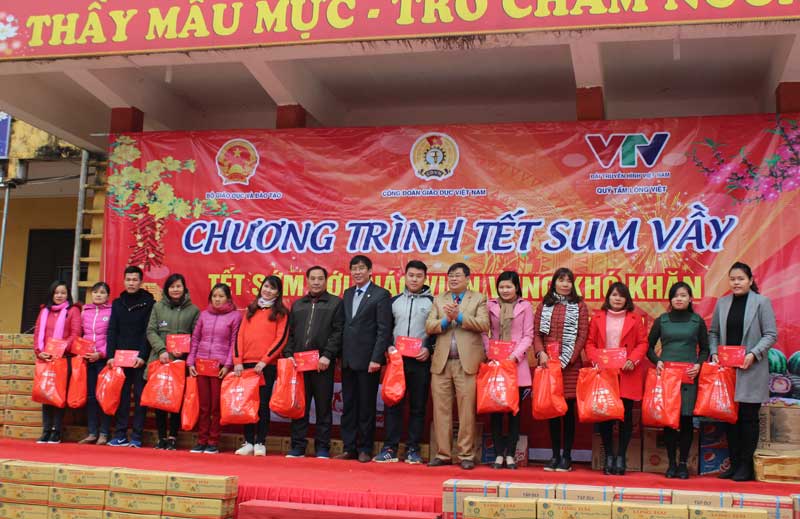 Trade Union of Education presents gift for teachers of typical highland areas on the occasion of Mau Tuat spring.


Pupils of Da Bac Secondary School and High School of Ethnic Boarding enjoy and delight with the activity of picking early spring's fortune.
Speaking at the program, Mr. Vu Minh Duc - President of Vietnam Education Trade Union and Mr. Dinh Thi Huong - Deputy Director of the Department of Education and Training praised the efforts of teachers and pupils in Da Bac District has made to overcome the difficulties, especially the damage of the recent flood to overcome and complete all the tasks of the semester 1. On the occasion of the Lunar New Year, the comrades sent good health, happiness and success to their managing staffs. teachers and students in the whole province; managers, teachers, pupils in upland areas, remote areas, especially difficult areas. They hope the teachers and children will overcome difficulties and complete the tasks of education, bringing the quality of education in mountainous provinces gradually equal to favorable areas.