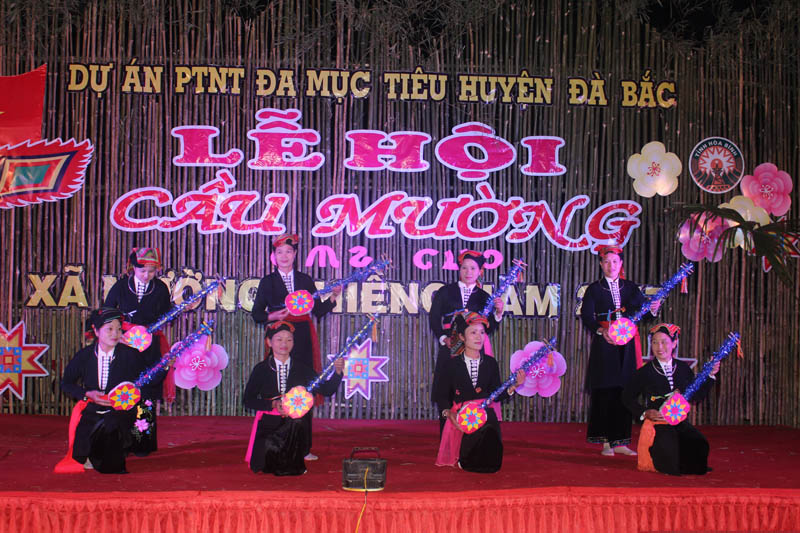 (HBO) – The mass art movement in Muong Chieng commune (Da Bac district, Hoa Binh province) has developed over the past time with the engagement of numerous people, creating an exciting atmosphere in production and improving locals' spiritual and cultural lives. Art performances have played an important role in promoting local traditional cultural values.
Chairman of the communal People's Committee Sa Van Hung said with over 90 percent of population being
Tay
ethnic people, the public art activities have received much attention from the local Party committee, authorities and mass organisations. At present, in additional to a commune's art troupe, nine hamlets in the commune have set up art troupes. Each has 10-15 members. Mass organisations such as youth, women and elder people unions also established performance teams.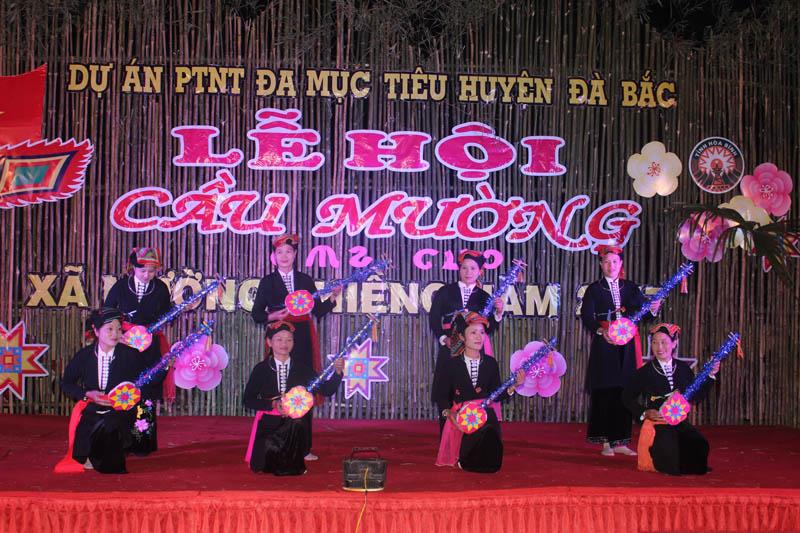 Art troupe in Muong Chieng commune (Da Bac) usually perform to serve people.
To develop the public art movement, the communal Party and People's Committee have mobilised sources to upgrade and build cultural houses to meet the local demand of performing arts and practicing sports.
The commune hosts a number of exchanges, competitions and festivals during special occasions such as Tet holiday, attracting crowds of people. The quality of art programmes has been improved, creating a cheerful atmosphere for local residents. The locals are encouraged to join these activities to enrich their cultural and spiritual lives as well as contribute to preserving cultural identities. Most of art troupes perform voluntarily while actively involving in the dissemination of the Party's guidelines and the State's policies and law.
Present at an art exchange night in Muong Chieng commune, we felt the strong development of the public art movement here. The event became a festival of local people with nearly 20 music, dance and instrument performances, including folk songs and ethnic dances praising the Party, late President Ho Chi Minh, and the nation's heroic struggle.
At the end of the event, people held each other's hands to a dance to affirm their solidarity.
Sa Thi Thuong from class 11A4, Muong Chieng high school boarding school said she felt very happy to practise songs and dances as well as exchange with many people to preserve and develop local culture./.