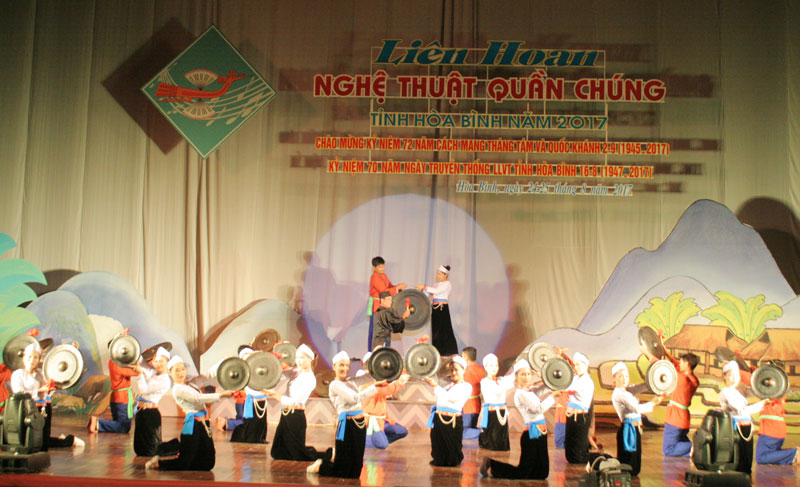 HBO – The Department of Culture, Sports and Tourism of Hoa Binh province has just organised the 2017 Popular Art Festival. The opening ceremony was attended by Vice Chairman of the provincial People's Committee Nguyen Van Chuong.
The biennial event aimed to preserve the traditional cultural values and identities, contributing to promoting the lands, people and cultural traditions of local ethnic groups.
This also formed part of activities to mark the 72nd anniversary of the August Revolution (August 19), the National Day (September 2), and the 72nd traditional day of the Culture and Information sector; and the 70th anniversary of the province's armed forces.
According to organisers, the two-day event included numerous attractive performances which were carefully prepared, attracting crowds of spectators.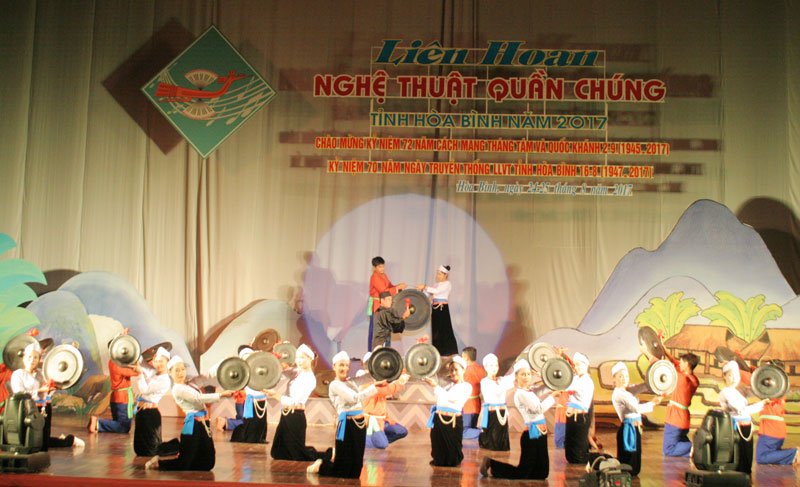 The Muong ethnic minority's Gong dance "Nhom dat nhom Muong" of the Tan Lac team wins A prize at the festival.
The organizing board presented 20 A prizes, 24 B prizes, and 12 C prizes for outstanding performances.
Six A prizes were awarded to six teams from Hoa Binh city, Lac Thuy, Tan Lac, Yen Thuy, Mai Chau, and Cao Phong districts. Five other teams received B prizes, namely Lac Son, Kim Boi, Luong Son, Ky Son and Da Bac districts.