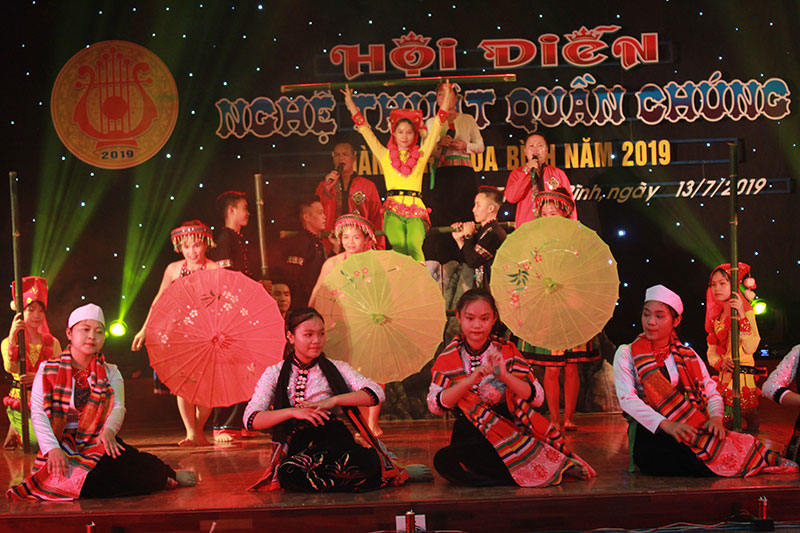 (HBO) - Hoa Binh City organized the public art festival in 2019. The festival attracted 15 teams from 15 communes and wards with over 200 actors and propagandists.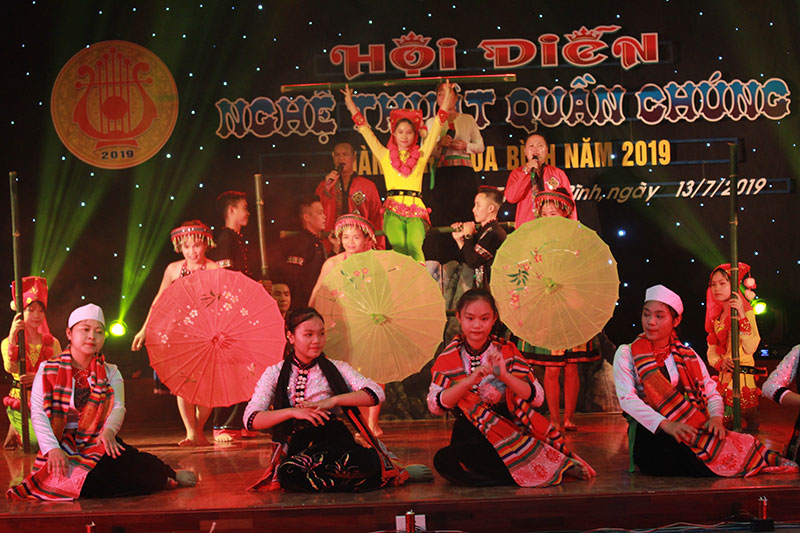 A performance of Thai Thinh commune at the public art festival in 2019.
The theme of the show: Praise the Party and Uncle Ho; the love of the homeland, the country; the innovation, the development of the locality and the Hoa Binh city.
The teams brought 75 unique performances. In particular, most of the teams choose items with the theme of national cultural traditions such as the performance of gongs and the Muong ethnic instruments...
At the end of the public art festival, the organizers awarded 8 A prizes, 14 B prizes, 18 C prizes in the genres of music, dance and layout for excellent performances and the whole group prize.