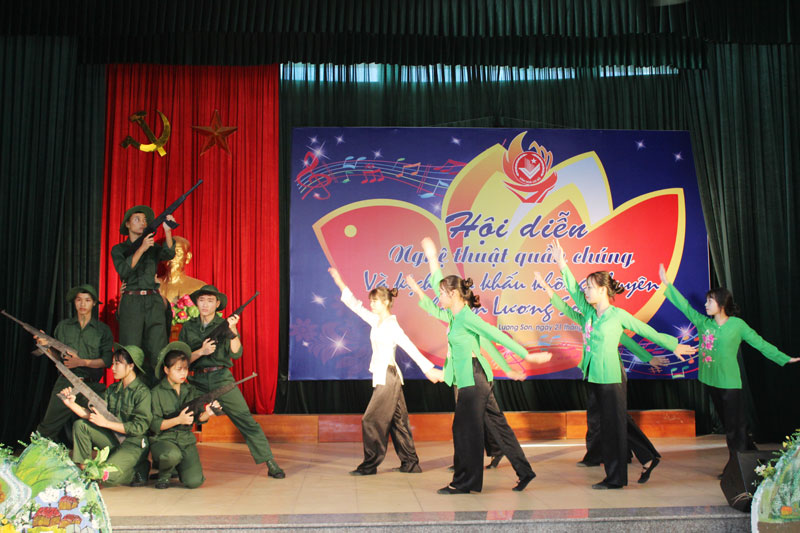 (HBO) - Luong Son district has just organized the public art performance and the amateur stage theater in cluster 1 in 2019. Nearly 200 actors and musicians of 9 amateur art groups representing Cao Thang, Cao Duong, Hop Thanh, Thanh Luong, Long Son, Hop Chau, Tan Thanh, Trung Son and Thanh Lap communes have participated in the show.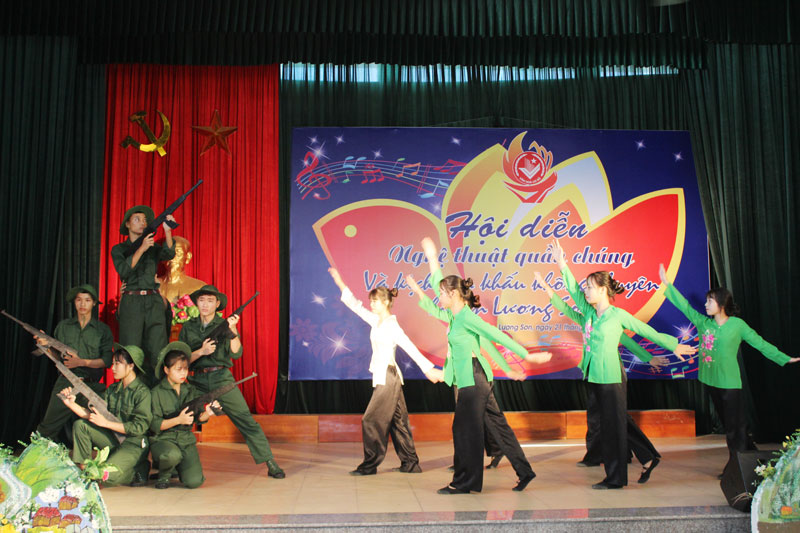 The dancing performance "Memories" of the delegation from Cao Thang commune attended the public art performance and the amateur stage theater in Luong Son district in 2019.
The delegations have brought nearly 40 special performances, including different genres: singing, dancing, music, drama, which have been elaborately organized with the content of praising the Party, Uncle Ho, the homeland and the unity and the cultural identity of local ethnic people. In addition to the special cultural performances, each delegation also brings a short play reflecting the different topics on the history of national struggle and defense, praising the movement of the new rural construction, the different aspects of life in production and in the social relations, the law enforcement and so on.
the end of the performance, the organizers awarded 17 prizes of A, B and C for singing, dancing, music, drama and 5 whole-group prizes. In which, Trung Son commune won the A prize; Cao Thang and Tan Thanh communes won the B Prize, Cao Duong and Long Son communes won the C whole-group prizes. In addition, the organizers awarded sub prizes for the best visual props, the best actors and the best script writers.