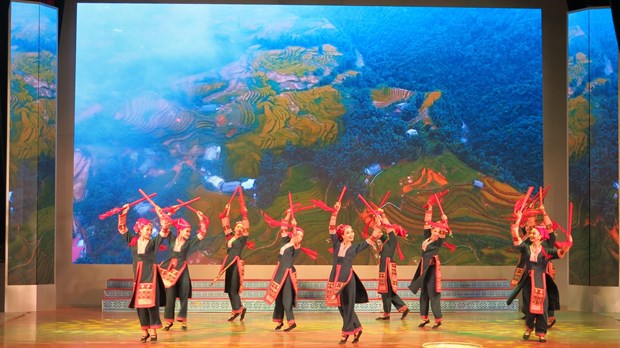 (HBO) - Participating in the 14th Northwest Cultural, Sports and Tourism Festival in Son La Province - 2019, Hoa Binh delegation joined 6 contents.
Including: Mass art festival; performance of national costumes; perform and introduce rituals of cultural activities; showroom to introduce and promote cultural and tourism products; art photo exhibition; display and introduce cuisine; demonstration and community tourism skills exam.
As a result, Hoa Binh province's delegation was awarded 05 prizes A, 04 B prizes, 01 C prize and 01 consolation prize. Specifically: Arts competition (02 prizes A, 02 prizes B, 01 prizes C); 01 A prize for the performance demonstration introducing an extract from Khenh communal
festival of Muong ethnic group in Van Son commune, Lac Son district; 01 B prize for the performance of an ethnic costume; an encouraging prize for an impressive costume performance; 01 prize B for the exhibition of a typical national feature; 01 A prize for introducing ethnic cuisine; 01 prize A for community tourism skill competition in Hoa Binh province.