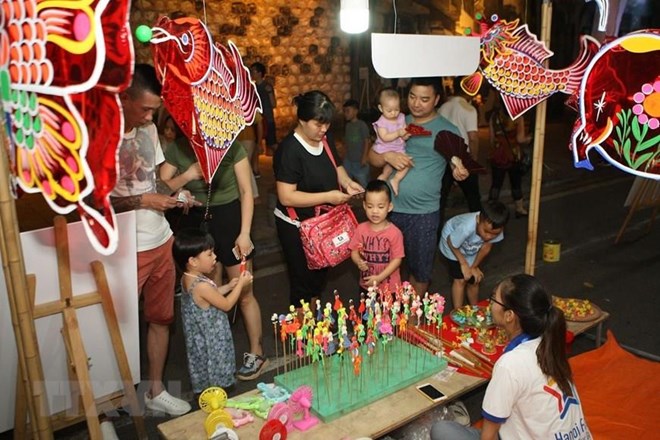 A myriad of activities are taking place in Hanoi on the occasion of the traditional Mid-Autumn Festival.
llustrative image
At an event from September 6-8 at the Thang Long Royal Citadel Complex, hundreds of valuable photos and various installations were on display and the sounds of drums of various sizes were heard throughout the capital.
Children came in crowds to watch lion dancing and enjoy folk singing. Not only kids but adults also joined in making carton masks and various folk games like tug of war and sack racing.
Meanwhile, the traditional old quarter mid-autumn festival has started at the main gate of Dong Xuan market and the walking street area of Hang Dao to Hang Giay streets.
The festival is being organised by Hoan Kiem district People's Committee.
Events are also happening in surrounding areas like the pedestrian zone in the Old Quarter, Hoan Kiem Lake pedestrian streets, the fresco art space of Phung Hung Street, Kim Ngan Communal House, the old quarter information and cultural exchange centre and the House of Legacy at 87 Ma May Street.
Traditional mid-autumn activities including lion dancing with competitors from 18 different wards, a night banquet, lantern parade, folk games and children's martial arts competition will take place.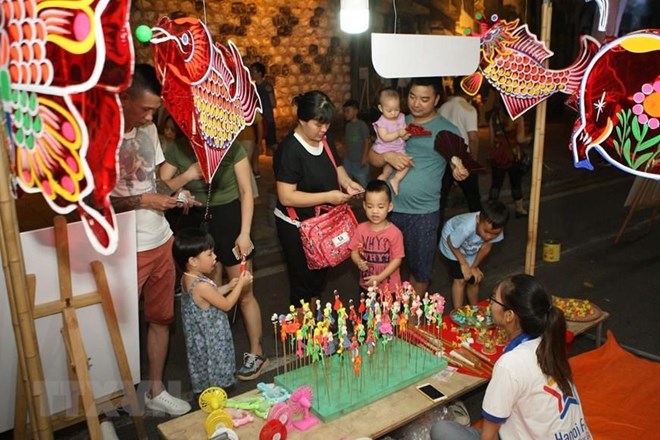 llustrative image.
At the opening event, folk artisans will instruct visitors on how to make traditional folk toys such as paper lanterns, paper kites and ships. A puppet performance and the traditional mid-autumn organisation of a Hanoian family were also introduced.
"The organising board hopes to maintain traditional values, encourage people to protect their cultural legacy and honour the artisans," said deputy chairman of Hoan Kiem District People's Committee Dinh Hong Phong.
The festival lasts until September 13, or the full-moon day of the eighth month of the lunar calendar.
Source: VNA