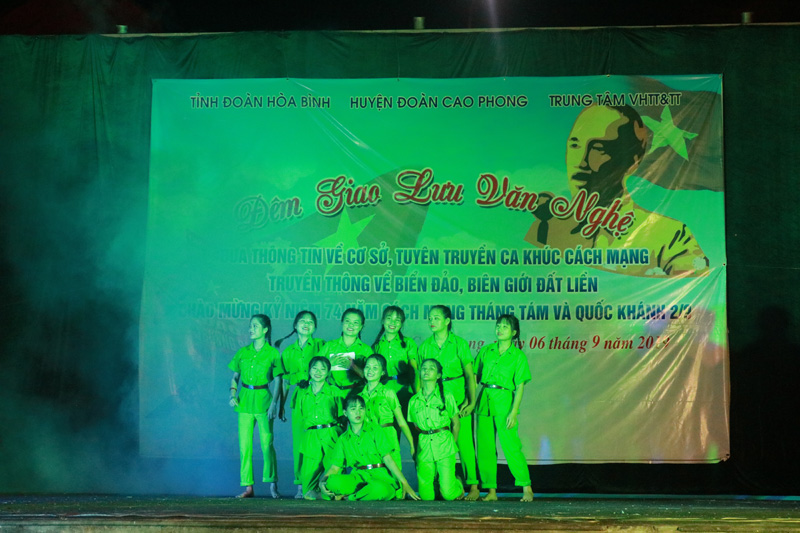 (HBO) - Hoa Binh Provincial Union has cooperated with Cao Phong district to organize a cultural program to propagate revolutionary songs and communication about the sea and islands and land borders at Dung Phong commune.
The program of cultural exchange with the participation of units: Dung Phong commune, Cao Phong town, Thach Yen High School, Tay Phong commune...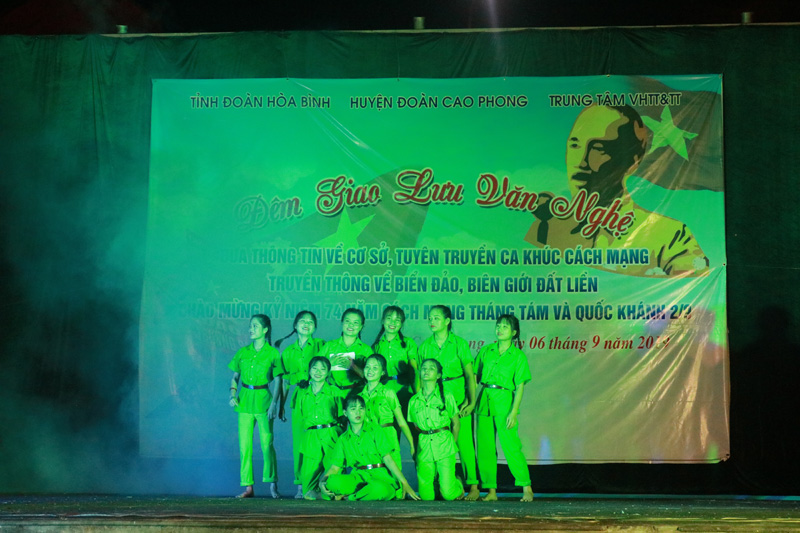 A repertoire at the program.
The cultural exchange had special performances and received the support and encouragement of the majority of people. The repertoires with the theme: praising the Party, Uncle Ho, the Vietnamese sea and islands, the nice traditions of the nation and the renewed homeland.
Through the cultural exchange program, the people of Dung Phong commune and the communes in the region learnt more about the revolutionary tradition, sovereignty over sea and islands, the land border of Vietnam.