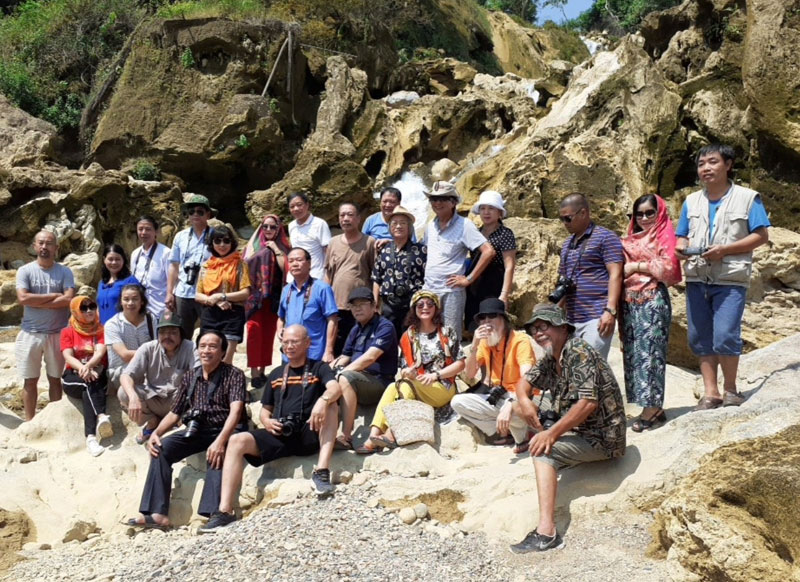 (HBO) - The provincial Association of Literature and Art has organized a composing field trip for its members on the lake of Da river.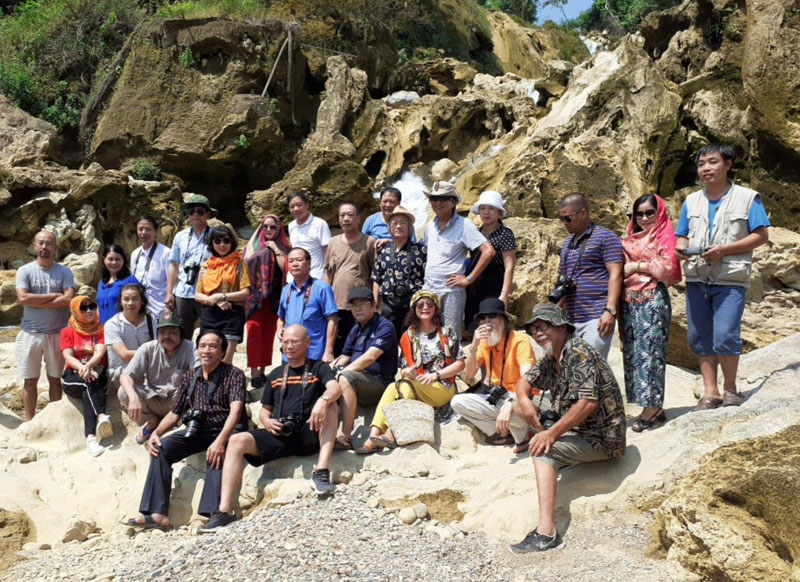 The members of the delegation are taking photos at the scenic of Song Cua Falls along the Da River.
Departing from Bich Ha Port, the group went back to Da River to the destination of Tan Phong commune, Phu Yen district, Son La province. During the actual composing time, besides taking photos and sketches of the lake landscape, the members also penetrated and explored the daily life, the cultural identity of the people living along Da River to exploit materials, to cultivate emotions and accumulate the living capital for the artistic creation.
The aim of this trip is to look for works of high artistic value to attend the Photography and Fine Arts Festival of the province, the northern mountainous region in 2019. With a view to propagating and promoting the image of Hoa Binh lake tourist area in particular, the land and people of Hoa Binh in general, preparing for Hoa Binh Cultural - Tourism Week in 2019 to be held in early November through the artworks.