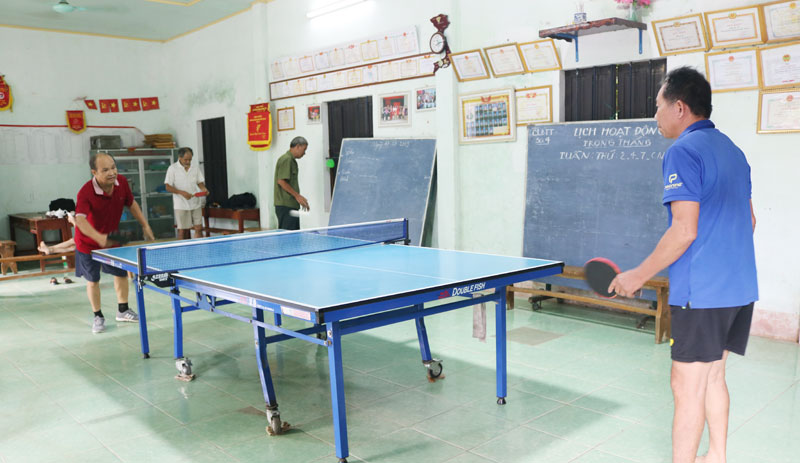 (HBO) - After the implementation time of the social gap to prevent and control Covid-19 epidemic, the sports and cultural clubs of the elderly in Hoa Binh City have been put back into operation from the end of April.
According to the Representative Board of the City's Elderly Association, after the merger, there have been 130 sports and cultural clubs in the city, attracting over 3,500 members to participate in regular training. The activities of the clubs include soft volleyball, table tennis, badminton, chess, walking and nourishing mind. Additionally, on the occasion of holidays and Tet holidays, the elderly members have actively been responding to the cultural and arts activities. Thereby, it helps to create a rewarding playground, training and improving health to live cheerfully, healthily and happily.
Along with the sports and cultural clubs, the city has been maintaining the operation of three intergenerational clubs with more than 150 members, helping each other in Phuong Lam, Tan Thinh and Thinh Minh wards. The elderly people are the core of these clubs, which has been contributing to actively supporting the lives of the members and the community, effectively implementing the emulation movement "Old age - good example" of the Elderly Association.