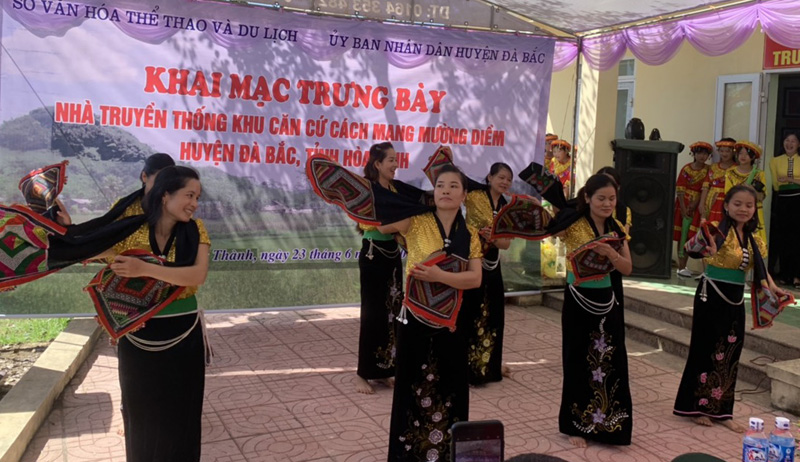 (HBO) – Da Bac district has worked to expand its movement to get all the people united in enhancing cultural life over recent years.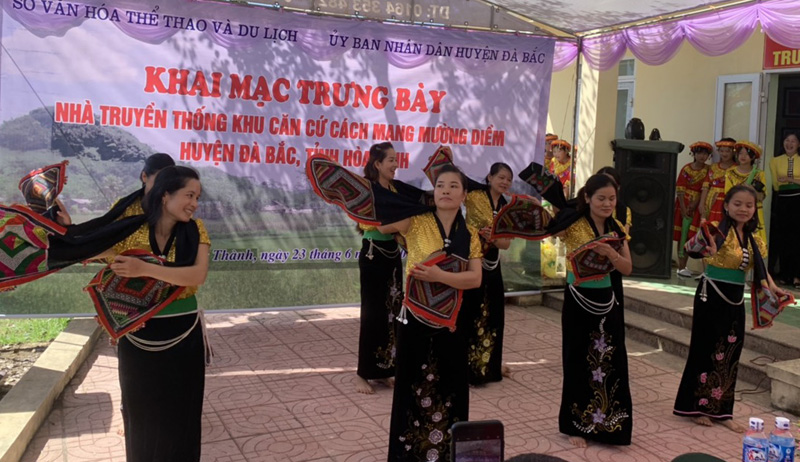 A dance performance staged during the launching ceremony of an exhibition house at Muong Diem Revolutionary Base in Da Bac.
All the criteria of the movement on building culture families, villages and residential areas have been popularised among the hamlets to encourage the locals to create improvements in their own families and neighbourhoods.
The district has also promoted democracy regulations at the grassroots level and built civilised lifestyle and culture families which aim to positively transform cultural standards.
Cultural and sport events have been regularly organised in order to preserve and promote traditional cultural values.
Last year, more than 11,350 households in the district were recognised as culture families, accounting for 79,2 percent of the total; while 110 residential zones and 74 organisations and agencies received the status, or 90.2 percent and 97.4 percent, respectively.
Up to 29.5 percent of the people in Da Bac do physical exercises regularly and there are 35 sport clubs in the district.
The movement has achieved many encouraging results, contributing to promoting traditional cultural values and community solidarity, beefing up economic growth and building a civilised lifestyle and a healthy cultural environment./.