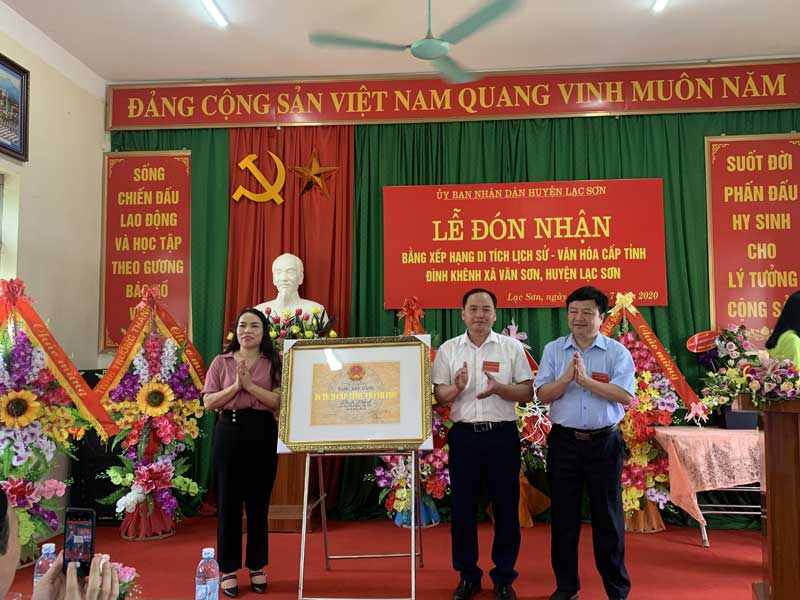 (HBO) – Khenh Communal House in Van Son commune of Hoa Binh province's Lac Son district has been named a provincial historical – cultural relic site. The certificate presentation ceremony was held by the district People's Committee on July 9 with the participation of officials from the provincial Department of Culture, Sports and Tourism and Lac Son district.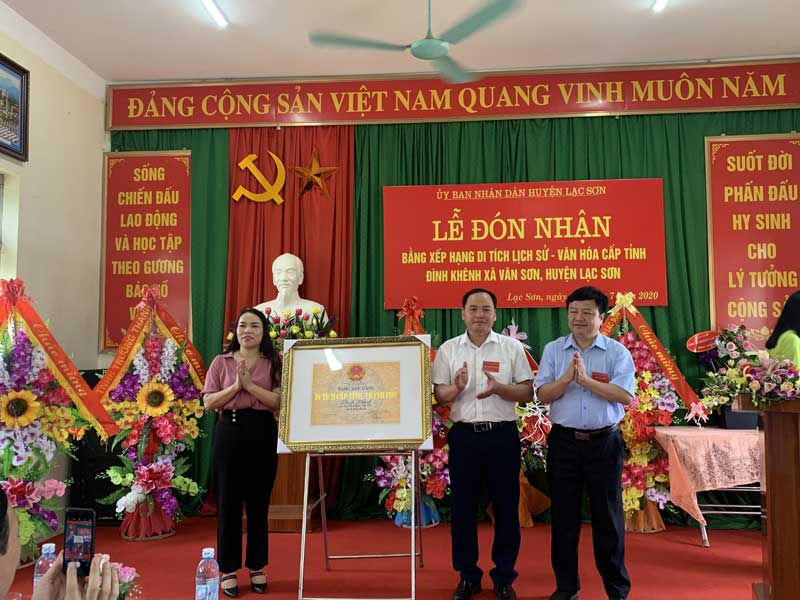 An official of the Hoa Binh Department of Culture, Sports and Tourism presents the certificate recognising Khenh Communal House as a provincial historical – cultural relic site.
The long-standing Khenh Communal House, located in Rang Thien hamlet of Van Son commune, is dedicated to the persons who contributed to the fights against invaders and the reclamation of this land and were honoured as tutelary gods by local residents.
In the past, a festival was held at the communal house in the first lunar month every three years. This was an important and large cultural and religious event featuring many unique rituals and folk games. Apart from the main festival in the first lunar month, this communal house was also the venue for several other traditional festivals in a year.
As time went by and under the nature's impact, the original communal house no longer existed. Between 2017 and 2019, thanks to funding from the communal budget and local donors, it was restored, covering about 75 square metres.
Khenh Communal House has since become a venue for cultural and religious activities of the local populace. Not only people in Lac Son district or Hoa Binh province but those from far and wide have also come here to pray for wealth, bumper crops and successes.
Given the communal house's historical, cultural and scientific values, the Hoa Binh provincial People's Committee issued Decision No. 13/QD-UBND on January 6 to include the site in the list of provincial historical and cultural relics. This is a legal basis for the management, conservation and promotion of the site's values, thereby attracting more visitors and contributing to local cultural conservation and socio-economic development./.