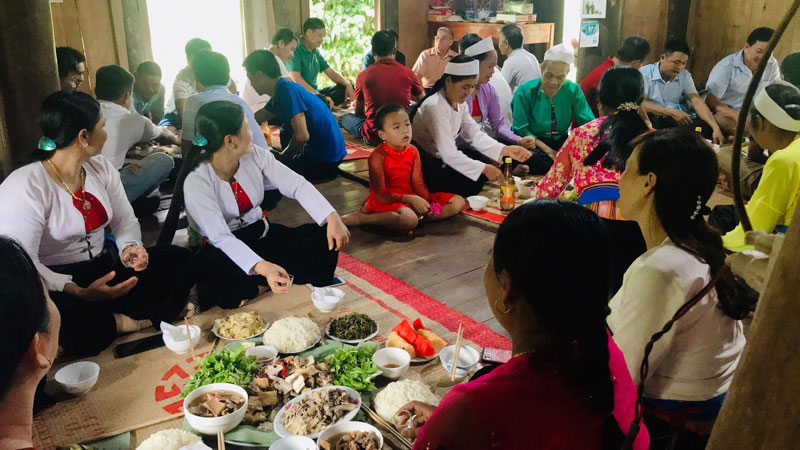 (HBO) - Under the leadership of the Party, in August 1945, people nationwide participated in the general uprising to seize administration and put an end to slavery, thus opening up a new era of independence and freedom.
joining people across the country in celebration of the August Revolution victory, Lac Son district's authorities and people organised the first "Tet Doc Lap" (Independence Festival) in 1945. Since then, on the occasion of the National Day (September 2) every year, locals joyfully celebrate Tet Doc Lap, which is the Muong ethnic group's second biggest festival in a year after the lunar New Year.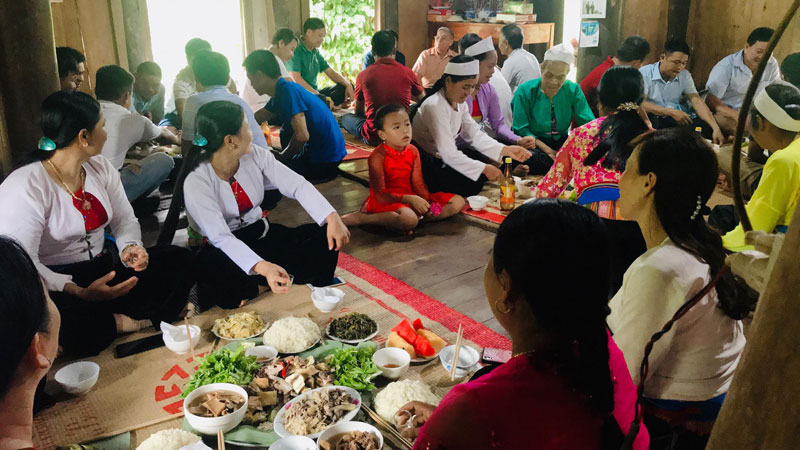 Locals in Vo Giua hamlet, Nhan Nghia commune (Lac Son) gather to have Tet Doc Lap banquet.
It has become a custom of Muong ethnic people in Muong Be hamlet of Chi Dao commune to celebrate the Tet Doc Lap on the National Day. In the village, all households prepare wine, pork, poultry meat and new rice for the occasion, and houses and roads are cleaned up and decorated.
Visiting any Muong ethnic-inhabited areas in Lac Son district, especially Muong Vang and Muong Khoi, visitors will have a chance to enjoy the festive atmosphere. All roads are decorated with posters and flags and many activities are organised. This year, the joy of Lac Son locals seems to double thanks to positive socio-economic development results of the district. The locality aims to turn the event into a special cultural-tourism product – a symbol of locals' pride.
This year, Nhan Nghia commune was selected to hold a model Tet Doc Lap. Activities include a ceremony to pay tribute to heroes and martyrs at the local monument with a speech on the history of the August Revolution general uprising, along with art performances, folk games, a cuisine contest and a competition between traditional trade villages./.