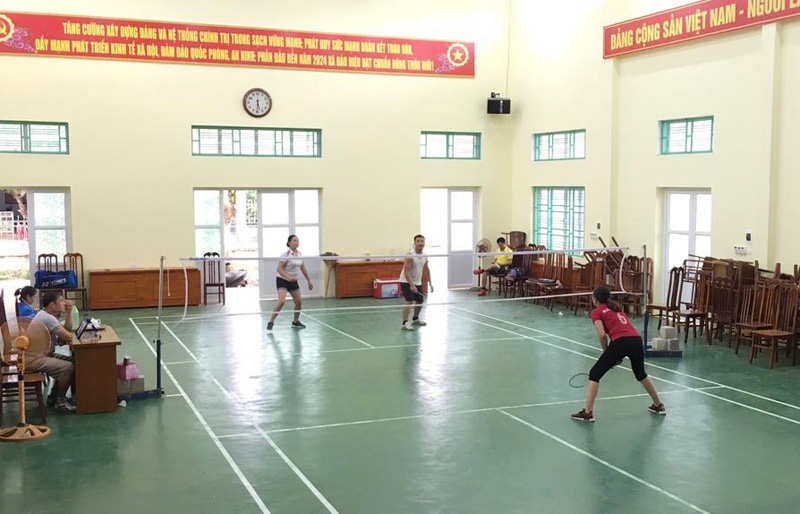 (HBO) - Over the past years, the movement of physical training and sports in Bao Hieu commune (Yen Thuy) has strongly developed and they won high rankings at the tournaments organized by the district. The strong sports such as soccer, volleyball, badminton and so on have maintained to provide the district with an average of 5-6 athletes each year to participate in the teams fostering and attending the tournaments organized by the province.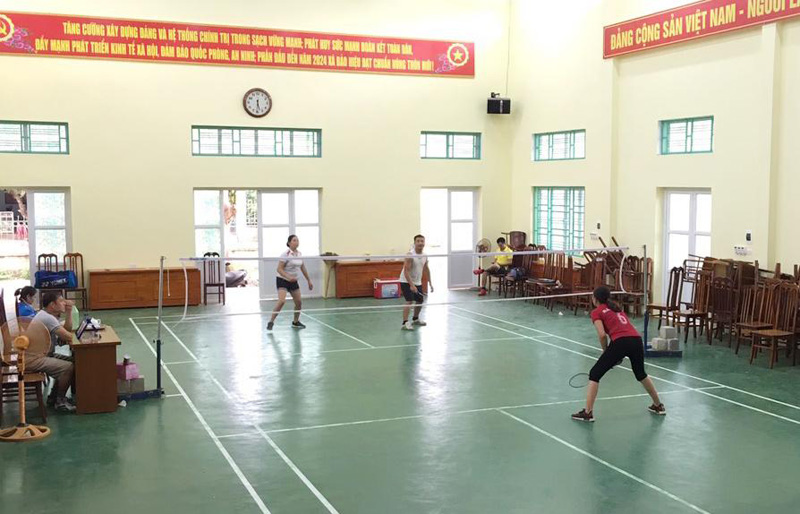 Bao Hieu Badminton Club (Yen Thuy) organizes training, competing every afternoon.
The percentage of people regularly practicing physical exercises and sports in the commune is nearly 50%. Choosing the right sports depends on the age and gender. Soft volleyball is a sport attracting a large number of people to practice every day because everyone can play it without requiring high technology.
In order to widely promote the movement of mass sports in the commune, making it in order, every year the commune directs the appropriate departments, branches and unions to coordinate to organize 3-4 tournaments on major holidays. They have been maintaining exchanges and competitions between branches and the neighboring localities to rub and improve professional qualifications. The previous generations often share experiences, competitive psychology and tactics exercises. In addition, the commune has been paying attention to deducting funds to repair and upgrade the yard system to meet the people's training needs in the area. According to the statistics, there are 6 badminton courts, 20 volleyball courts, 5 soccer fields in the whole commune.
Since the beginning of the year, due to the influence of Covid-19 epidemic, the commune has temporarily postponed sports competitions in order to take measures to prevent and control the epidemics. In the coming time, the Party committees and the commune authorities will encourage the people to actively practice physical exercises to improve their health, paying attention to developing strong sports. The commune will allocate funding to purchase equipment for training and competing. Thereby, it helps create a vibrant emulation atmosphere in the residential community, promoting the socio-economic development. At the same time, it helps select and foster athletes for the commune and district to participate in competitions hosted in the province and in the region.