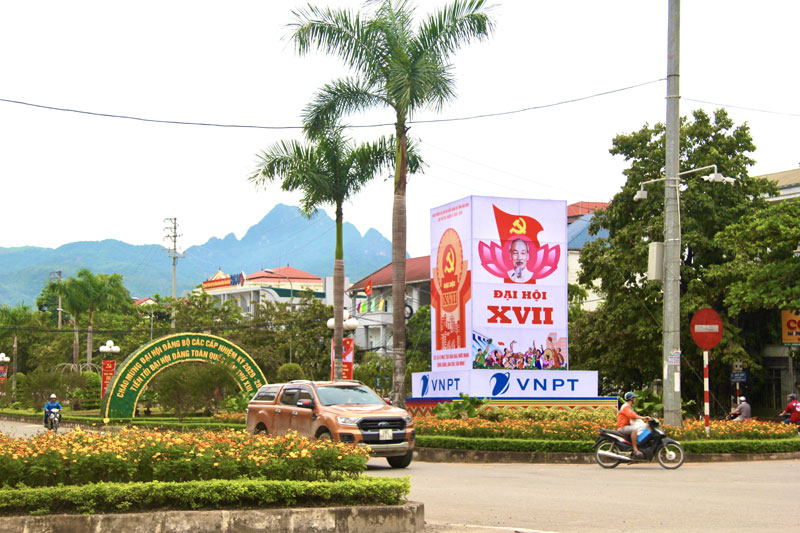 (HBO) - The Provincial Elderly Union held an orchestral-performance contest to welcome the 17th Provincial Party Congress with the theme "Countryside in New Days" in 2020.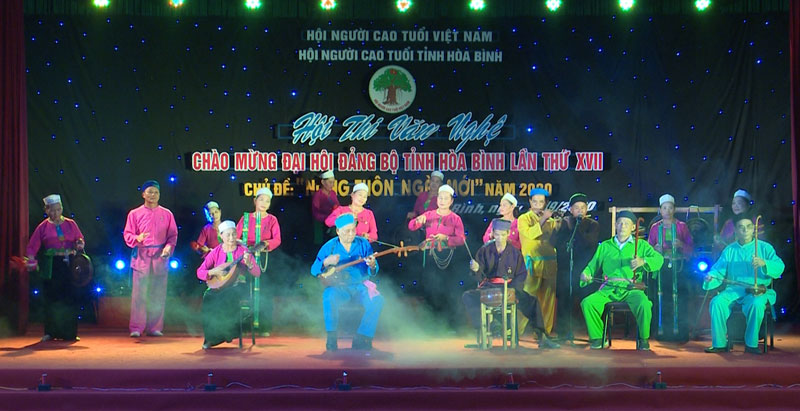 The performance of the Elderly Union of Lac Son district.
There are 150 amateur actors and artists from the Elderly Unions' performance teams of 10 districts and the city participating in the contest. There are 30 performances of singing, dancing, skits, praising the Party and Uncle Ho, the hard-working and creative spirit and expressing the feelings of the elderly for Hoa Binh homeland. The performances have brought an impressive and unique art program. The contest has helped the officials and the elderly members in the province exchange and promote their creativity, promoting propaganda in building new rural areas and civilized urban areas as well as promoting the role of the elderly in the implementation of the criteria of building new rural areas.
The Organizing Committee has awarded the whole delegation to the Elderly Unions from 10 districts and the city.
At the end of the contest, the Organizing Committee awarded 4 A prizes, 4 B prizes, 4 C prizes and 8 consolation prizes for singing, dancing and skits of 10 districts and the city. The first prize for the whole group was awarded to the Elderly Union of Mai Chau district.
On the occasion of Action Month of the Elderly Union, the Provincial Elderly Union has given 179 gifts worth 300,000 VND for each to the members with the outstanding achievements in the movement of the union and members who are in difficult circumstances.