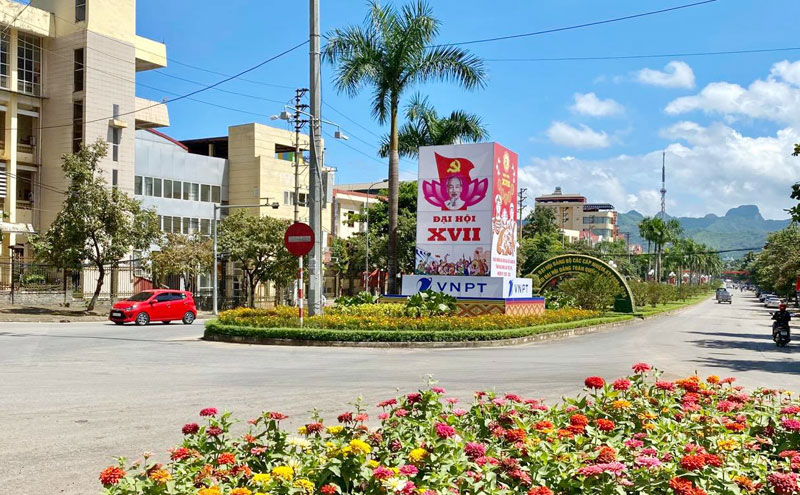 (HBO) – Preparations for the 17th Party Congress of Hoa Binh province for the 2020-2025 tenure have been actively made over the past few weeks, with communications activities and landscape improvement carried out.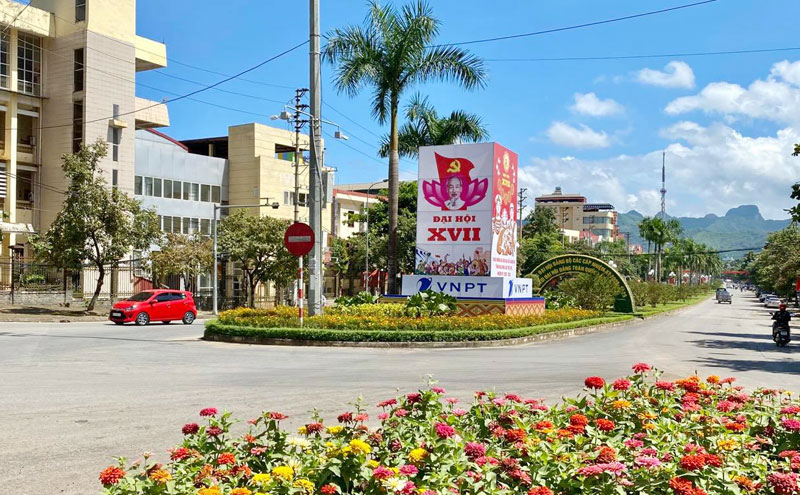 Tran Hung Dao street in Hoa Binh province colourfully decorated in celebration of the 17th provincial Party Congress.
To date, all streets and roads in Hoa Binh city have been adorned with flags and flowers. Hundreds of large billboards, flags, posters and banners marking all-level Party congresses and the provincial Party Congress have been erected. The messages celebrating Party congresses stand out at public places like the province's Cultural Palace, the T-junction of Ky Son ward, the cross-road of Tan Thinh ward, the Hoa Binh Square intersection and the T-junction of An Duong Vuong – Tran Hung Dao streets, so as to easily access local residents.
The joyful atmosphere can be felt across the city as the national flag is hung in all residential areas and local houses.
Besides, landscape improvement has been promoted by the Hoa Binh Urban Environment JSC. All of the firm's employees have been mobilised to keep local streets green, clean and beautiful by increasing waste collection, pruning trees, planting flowers, and installing more lamps at some locations, from the expanded stretch of Chi Lang street, Tran Hung Dao street to Truong Han Sieu street and Thinh Lang avenue./.