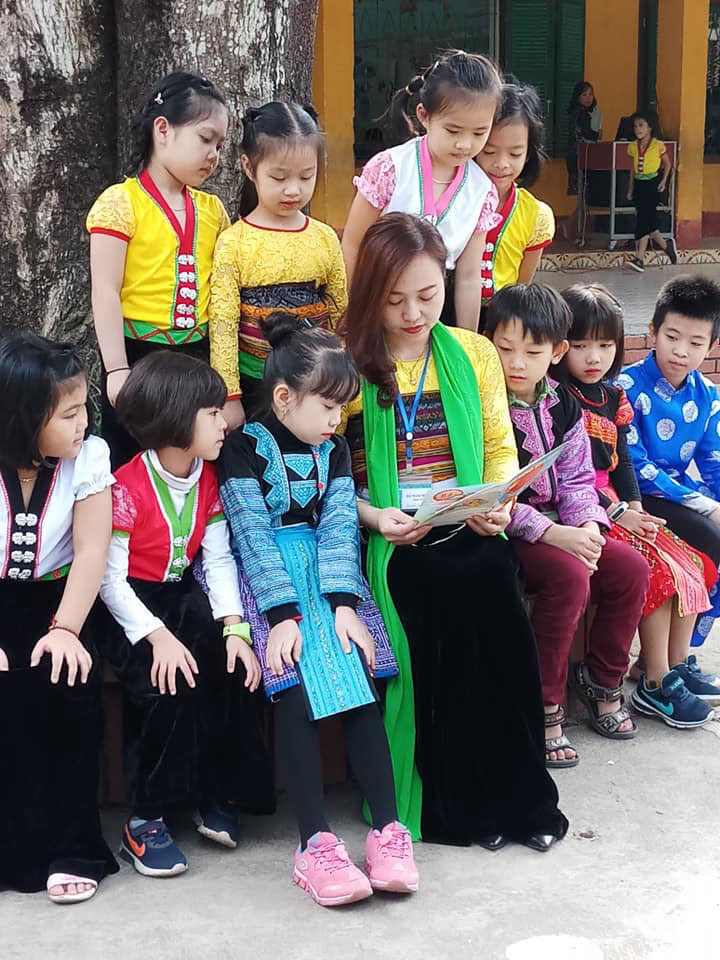 (HBO0 - A mountainous district, Mai Chau is home to seven ethnic groups, with the Thai making up over 86 percent. In order to preserve and uphold the traditional cultural value of the group, local departments and agencies actively are encouraging and expanding a movement of wearing traditional costumes during major holidays and working days.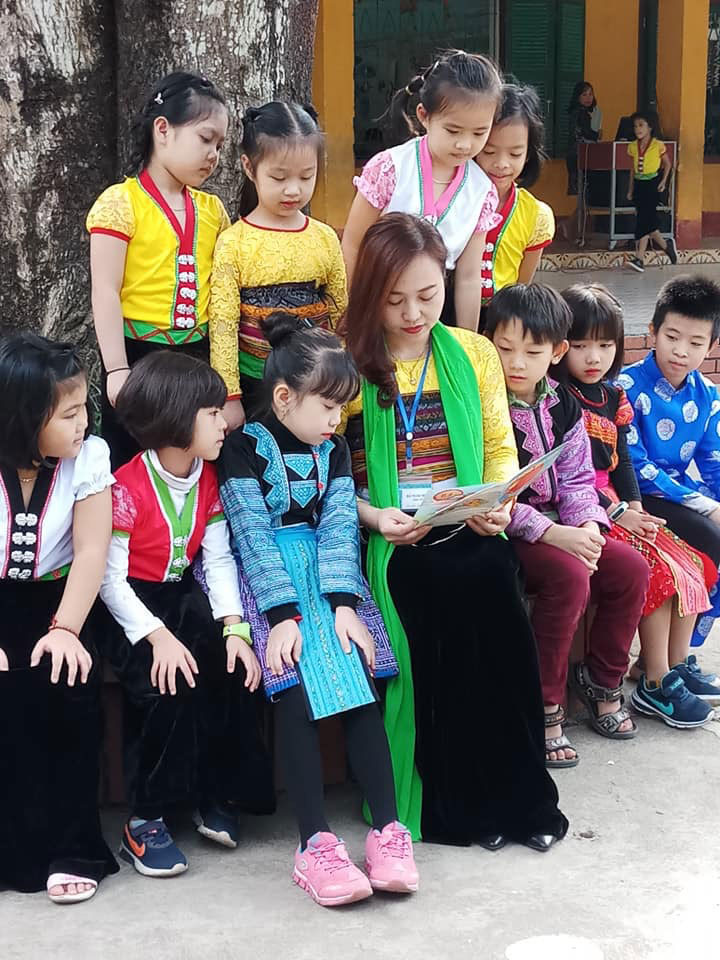 Teachers and students of a local elementary school maintain tradition of wearing traditional ethnic costumes every Friday.
Honouring the beauty of traditional costumes to contribute to the preservation and upholding of Thai cultural values, the district Women's Union recently directed units to maintain the movement of wearing traditional costumes, towards realising the Party Central Committee's Resolution No. 33 on "building and developing the Vietnamese culture and people to meet requirements for sustainable national development", the provincial and district Party committees' directives on strengthening administrative discipline and spreading civilised lifestyle and corporate culture.
The province now records 70 models from communes and towns, 46 schools and eight agencies with the rule on wearing traditional costumes every Monday and Thursday. The district Women's Union raised public awareness of the effort in various forms, attracting members from 16 communes and townships to join the movement. Nine local units were assisted in sewing brocade uniforms for female officials and cadres, contributing to maintaining ethnic identity and developing traditional brocade weaving.
For the preservation, restoration and upholding of cultural heritages related to traditional costumes of ethnic minorities, the district opened a training course on skills to uphold the value of intangible cultural heritage regarding handicraft and embroidery. It also launched an awareness campaign to preserve traditional ethnic costumes in suitable ways, including wearing traditional costumes at boarding schools, encouraging ethnic officials and cadres to wear them during traditional Lunar New Year or festivals, introducing them to tourists and travel agencies, and issuing mechanisms and policies for artisans.
To realise goals in the project on the preservation and upholding of traditional costumes of ethnic Vietnamese minorities in the current period, Mai Chau district contributed to the sustainable development of ethnic culture nationwide./.