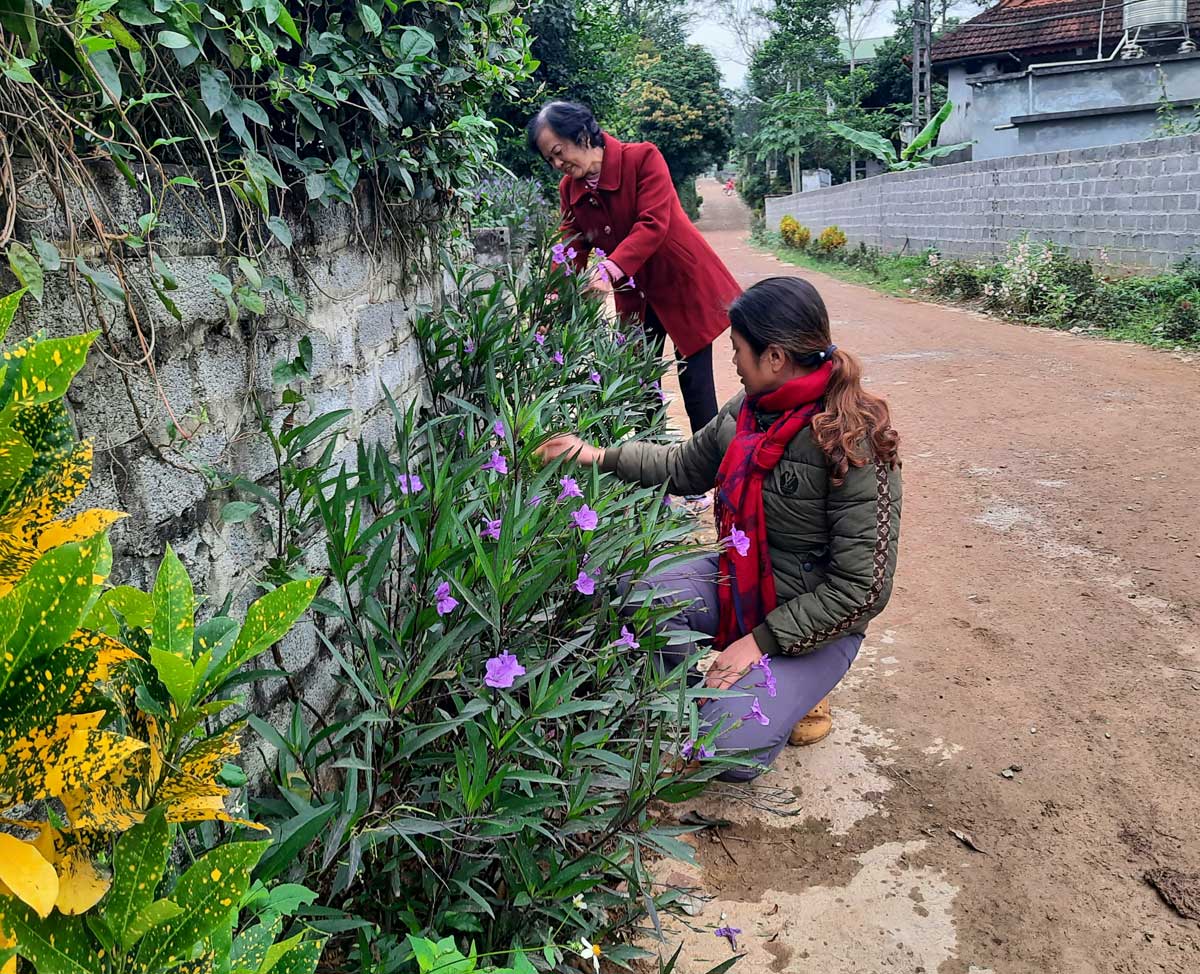 (HBO) – La Van Cau hamlet continues to take lead in the campaign to develop model new-style rural residential area in Thuong Coc commune, Lac Son district.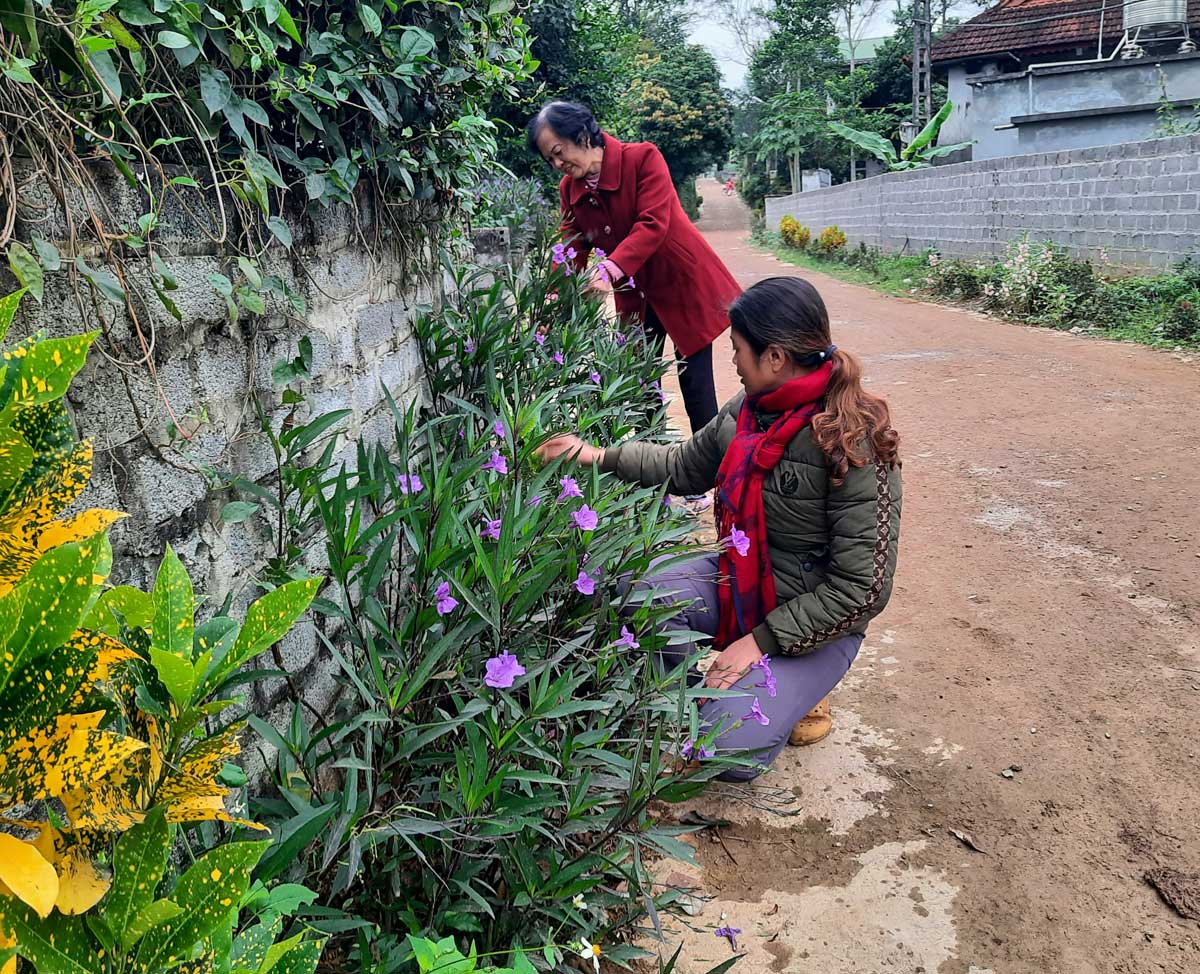 Roads in La Van Cau hamlet, Lac Son district's Thuong Coc commune, lined with flowers.
La Van Cau hamlet, located along National Road No.12B, has changed a lot in recent years. The hamlet impresses visitors with its rapid poverty reduction, higher income of locals, beautiful landscapes, and clean environment.
Head of the hamlet Hoang Thi Minh said locals had enthusiastic response to the new-style rural area development programme, therefore the hamlet have completed all criteria to become a new-style rural residential area while local livelihoods have improved substantially.
Locals continue their contributions with practical activities when the hamlet was chosen to develop into a model new-style rural residential, she added.
The programme has created a facelift to the hamlet, with concrete roads lined with flowers as well as fences covered with green trees.
"The State supports us with flowers, and we take care of them every day," said Nguyen Thi Kim Lien, a local.
She and many others used their own money to build high-voltage power poles to lighten the rural roads.
Lien's garden is among the five model new-style rural ones of the hamlet. Her yard is planted with roses, daisy flowers, and a seven-year-old red-flesh grape fruit orchard.
"Earlier, we planted tea in the area; however, as it showed inefficiency, we shifted to grape fruits which helped us earn 70 million VND (3,000 USD) in the previous crop. Besides, we are growing grafted michelia in an area of two hectares," Lien said.
Building model new-style rural residential areas and model gardens has cast a new look to La Van Cau hamlet. It is billed as a locomotive for the local people to continue there efforts to improve quality of rural area. Currently, the per capita income tops 40 million VND, and poverty rate drops to 7.4 percent./.