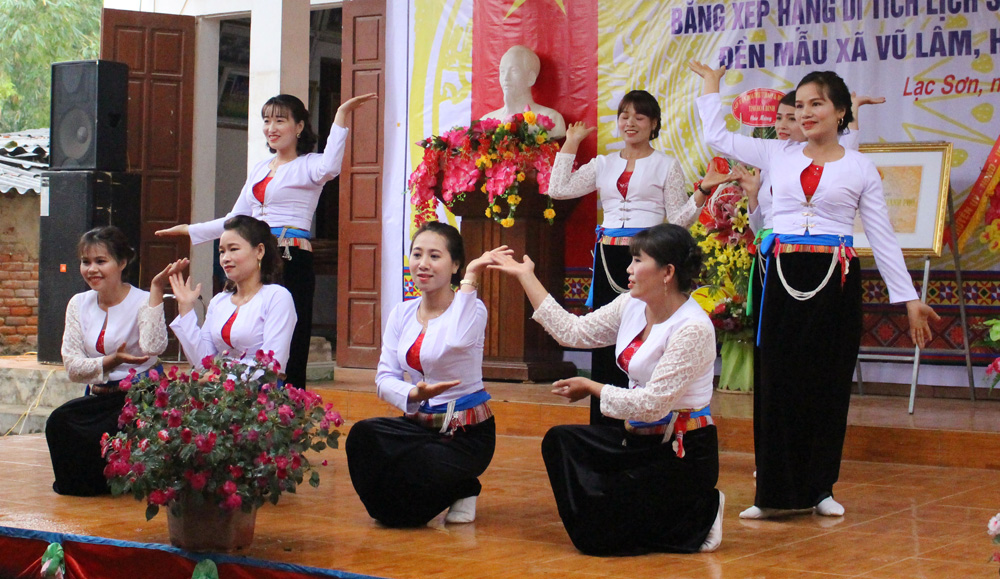 (HBO) – The campaign "The whole people engage in building the cultural life" has received enthusiastic response from the political system and local people.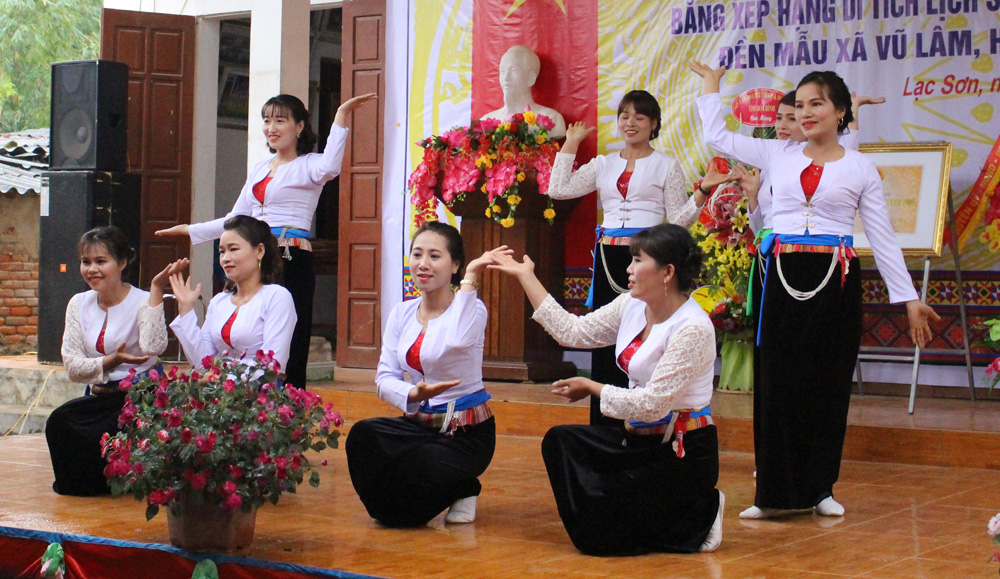 Art teams are established in all wards, villages and hamlets to deliver performance serving local political missions.
The consolidation and development of cultural institutions, organisations and families coupled with the campaign "The whole people unite to build new-style rural areas and civilised urban areas" have shown efficiency. There is an increasing number of registrations for the titles "cultural family" and "cultural residential area". Last year, 50 percent of the district's households satisfied standards of the "cultural family", and 10 percent of villages and wards received the title "cultural village, ward". Meanwhile, the "cultural organisation, agency and business" title was bestowed on 18 percent of the local organisations and businesses, and 53.3 percent of the local schools.
Local authorities have worked to carry out the campaign on building the cultural life in tandem with the campaign on building new-style rural areas. In addition, competent sectors and organisations have coordinated in the work.
Particularly, the communication work has been paid due attention to raise public awareness of the standards of the two campaigns, helping improve the spiritual and material lives for local people as well as successfully implement local socio-economic development missions and maintain local defence-security.
In the coming time, the campaign "The whole people engage in building the cultural life" will be carried out in accordance with the development of rural culture in building advanced new-style rural areas, advanced new-style rural area and patriotic emulation movements.
The locality will complete and promote the efficiency of the cultural institution system at grass-roots level, creating favourable conditions for local people to develop culture, and contributing to concretising socio-economic development goals in the new period./.