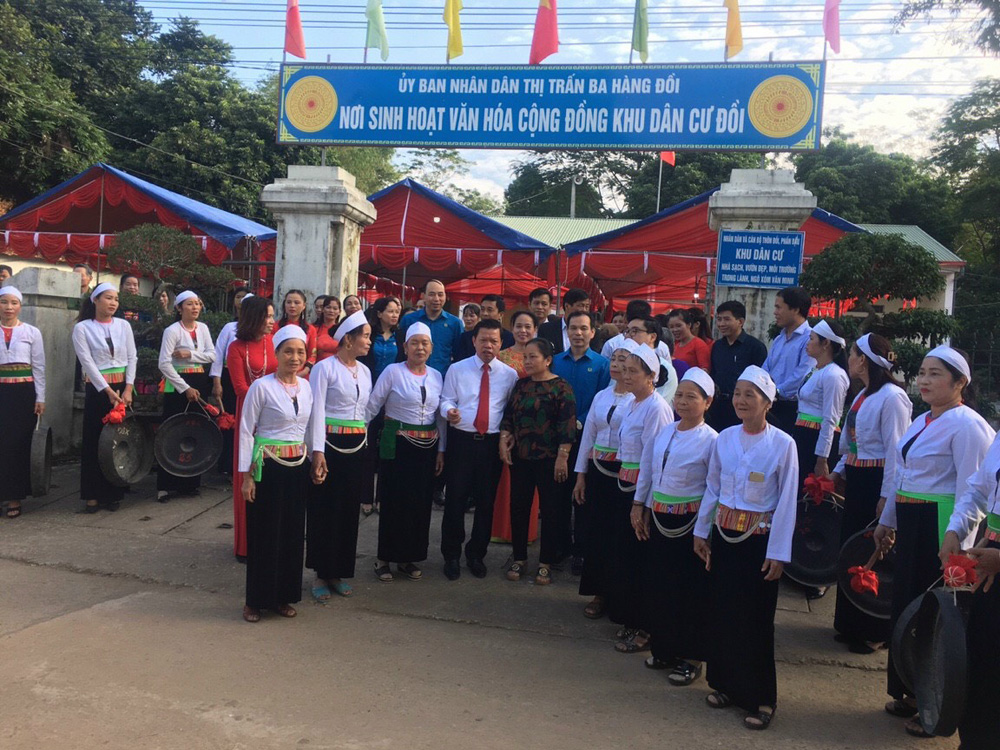 (HBO) - The implementation of the movement"All people unite to build the cultural life" in Lac Thuy district of Hoa Binh province has proven its efficiency in recent years, creating a vibrant emulation atmosphere in the locality, helping to improve living conditions of local residents and promoting unity among the community.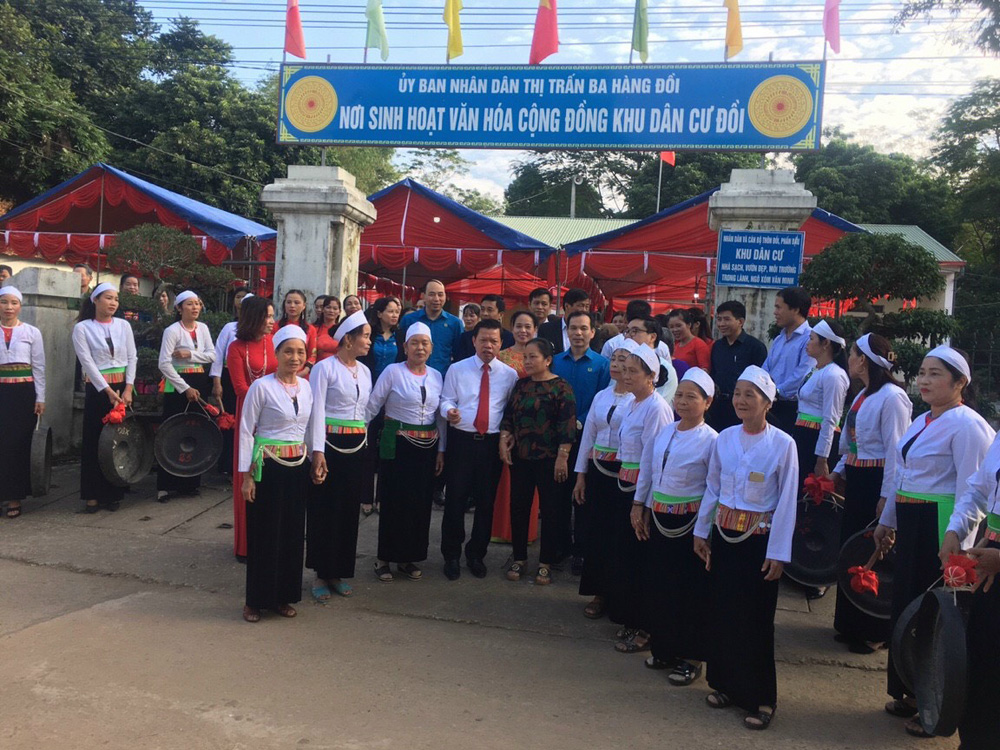 Leaders of Lac Thuy district and those from local departments and sectors share the joy with people in Doi residential area in Ba Hang Doi town in theGreatNational Solidarity Day 2020.
With the motto of "For the sake of the people, implemented by the people's power, discussed and self-managed by the people", in the past five years, the movement "All people unite to build the cultural life" in Lac Thuy district has become a broad movement, attracting a large number of people from all walks of life to participate and respond positively. The movements such as building cultural agencies, units, businesses, villages, hamlets and families; creative study and work; physical training following the great example of President Ho Chi Minh, especially the movement of building new rural areas, have created a wide spread in the community, helping to strengthen the great national unity bloc.
In addition, many programmes have been implemented to promote the self-management role of the community, thus improving the quality of building the cultural lifestyle, new-style rural areas and civilized urban areas. Attention has been also given to honouring and expanding good and creative ways.
Through the implementation of the movements, there are more and more good people, good deeds, and outstanding examples.
The number of cultural households, cultural villages and residential areas, as well as agencies and enterprises meeting the cultural standards has been on the rise. By the end of 2020, 88.9 percent of the households in the district were presented with the title of cultural family. While 95.5 percent of villages and residential areas and 94.5 percent of agencies and enterprises met the cultural standards.
In 2016-2020, 19 collectives and 14 individuals of the district were honoured for their excellent achievements and contributions to the movements.
In the time to come, a focus will be placed on strengthening the leadership role of Party Committees at all levels, the management and direction of local authorities, and the involvement and coordination of the Fatherland Front's local chapters and agencies in integrating the movement's content with programmes and projects.
Activities to create strong motivation for promoting the movement's development will be sped up, while the communication work will be also accelerated in order to mobilize the involvement of the people, towards making the movement more and more effective and practical./.