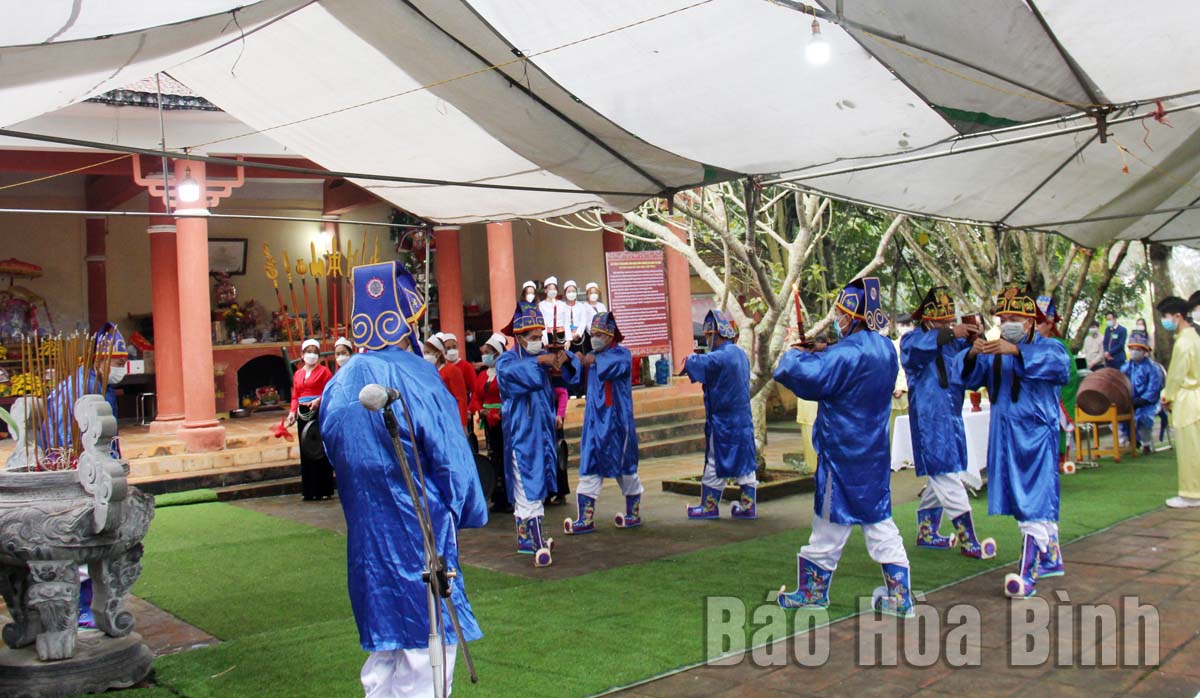 (HBO) – Over the past years, Hoa Binh province has prioritised resources for cultural heritage preservation and optimisation so as to create a strong impulse for tourism development.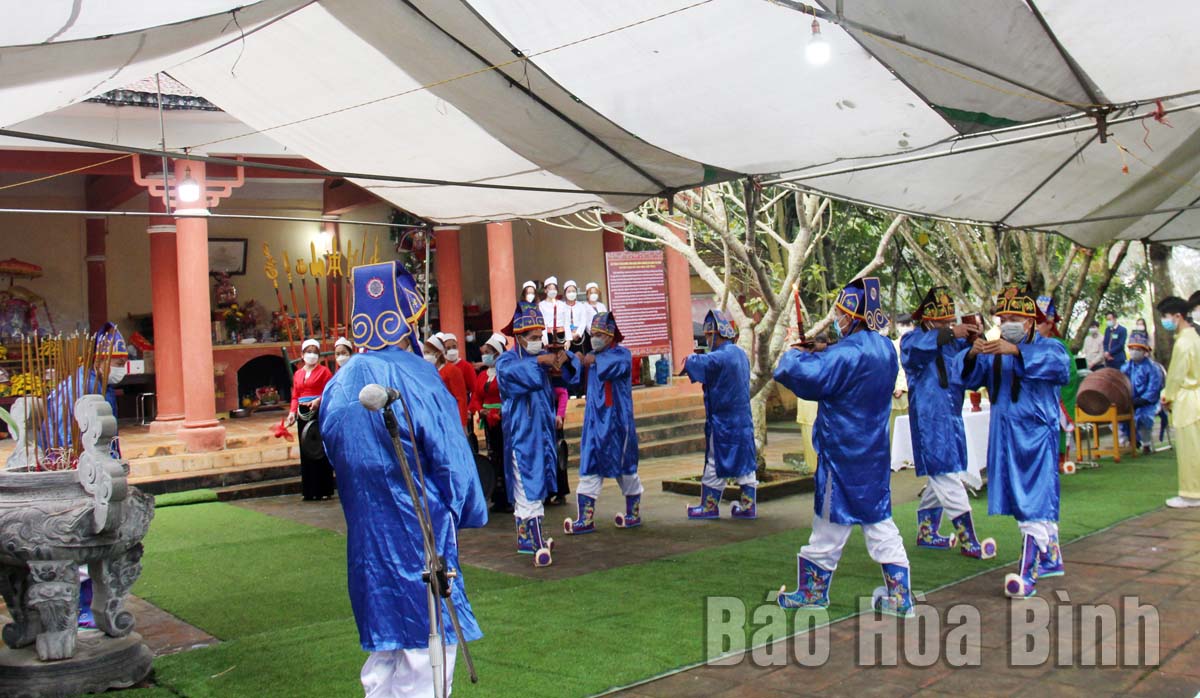 Preserving and optimising ethnic groups' cultural heritage are hoped to help with tourism development. Photo: A ritual performed at the Khai ha (going to the field) Muong Bi Festival.
Statistics show that there were about 600 historical and cultural relic sites in Hoa Binh by the end of 2021, including 41 national and 61 provincial, with nearly 100 sites in the list of those needing protection.
Meanwhile, the province is home to 786 tangible cultural heritages and two national intangible ones, namely Mo Muong and the gong art of the Muong ethnic group. At present, a national-level dossier is being compiled to seek the UNESCO recognition of Mo Muong as part of the intangible cultural heritage in need of urgent safeguarding.
All the relics and heritages are an important resource helping with local tourism development over the past years.
On October 19, 2021, the provincial Party Committee's Standing Board issued Resolution No. 04-NQ/TU on the preservation and optimisation of local ethnic groups' cultural heritage values for the 2021 - 2025 period, with a vision to 2030. This resolution continued attaching importance to preserving and bringing into play historical and cultural values so as to develop tourism. It also devised many measures for capitalising on cultural and historical values for tourism development.
However, it is a fact that there remain shortcomings in this work, leading to a lack of high-quality tourism products and services.
Luu Huy Linh, Deputy Director of the provincial Department of Culture, Sports and Tourism, said to effectively tap into cultural heritage values, the sector needs to prioritise collection and research activities so as to identify the values of ethnic groups' cultural heritage; step up dissemination to raise authorities, people, and businesses' awareness of the role, importance, and benefits of heritage; attract private resources to building tourism infrastructure; and develop the tourism brand of Hoa Binh in a professional manner, thereby helping turn tourism into a key economic sector./.