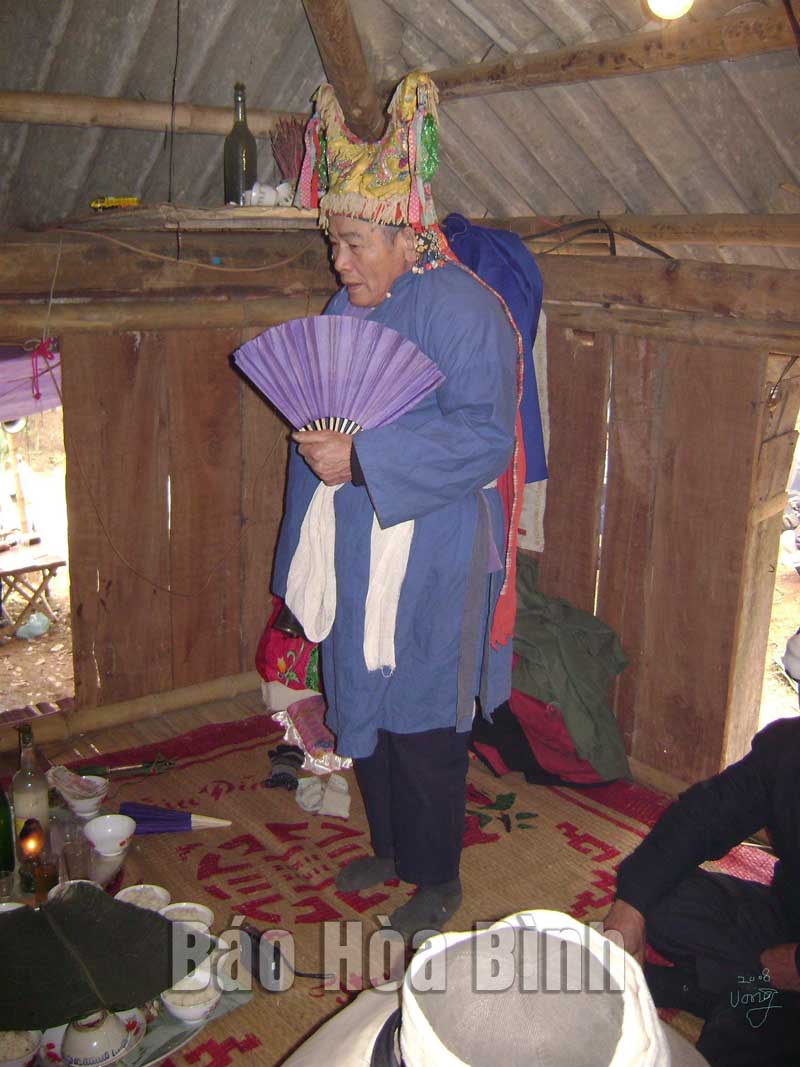 (HBO) – Preparations are being made to submit documents relating to "Mo Muong" to the United Nations Educational Scientific and Cultural Organisation to be added to the List of Intangible Cultural Heritage in Need of Urgent Safeguarding.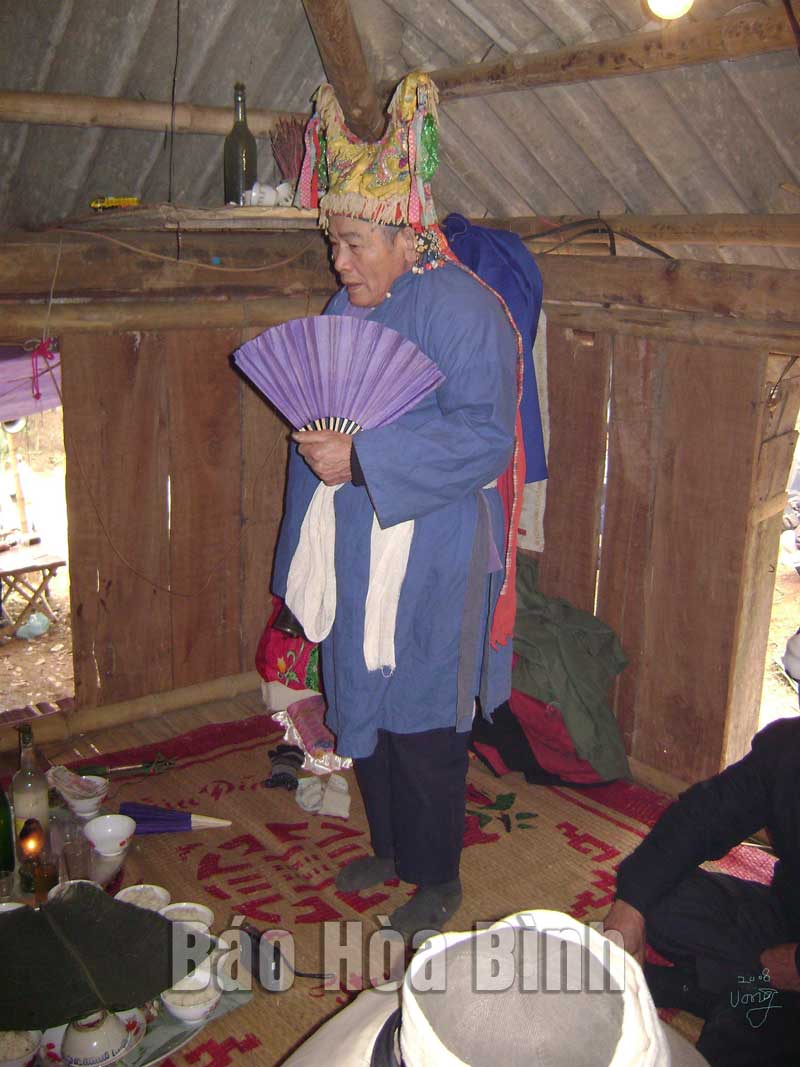 The late sorcerer Bui Van Cu, residing in Bung village of Lac Son district's Huong Nhuong commune, performs a Mo ritual.
"Mo Muong" is a sacred ritual that has been used in funerals and some rituals to pray for the good health of the Muong ethnic minority people.
"Mo Muong" is a job and also a performance practiced at funerals, religious festivals, and life cycle rituals by the ethnic Muongsorcerers. It consists of three main components namely Mo words, performing environment and people who practice mo singing.
Mo words are divided into 'cat Mo' and 'roong Mo', similar to chapters in literature. Each Mo chapter has its own theme and purposein a funeral ritual.
Through the generations, "Mo Muong" has been passed down verbally in the community.
Each person's life in different ethnic groups has rituals associated with the human life cycle: birth, adulthood and marriage. For the Muong people, thefuneral is the final ritual of each person's life which he/she only enjoys when they die.
Funeral and "Mo Muong" will help deal with problems relating to "procedures" for the dead before they are buried.
The Muong people also provide knowledge for the dead through storytelling which includes stories about the birth of the universe, the birth of people, the struggle for survival in the wild and knowledge of folk geography.
There are many collections of Mo,of which three main ones have been published. The existence of various versions of Mo has helped expand the heritage and spiritual life of the Muong people.
According to folk cultural specialists, "Mo Muong" is classified into three categories:Mo Nghi Le(Ceremonial Mo), Mo Ke Chuyen (Story Telling Mo) andMo Nhom(Observe Mo), in which ashaman plays an important role.
The shaman knowstens of thousands of lines of Moby heart, as well as many traditional rituals and customs.
In Muong society, the shaman is an intellectual and reputable person. The role of the shaman is associated with the human life cycle: birth, old age, sickness and death. Prayers are given for people's health, good luck, peace, happinessand prosperity./.