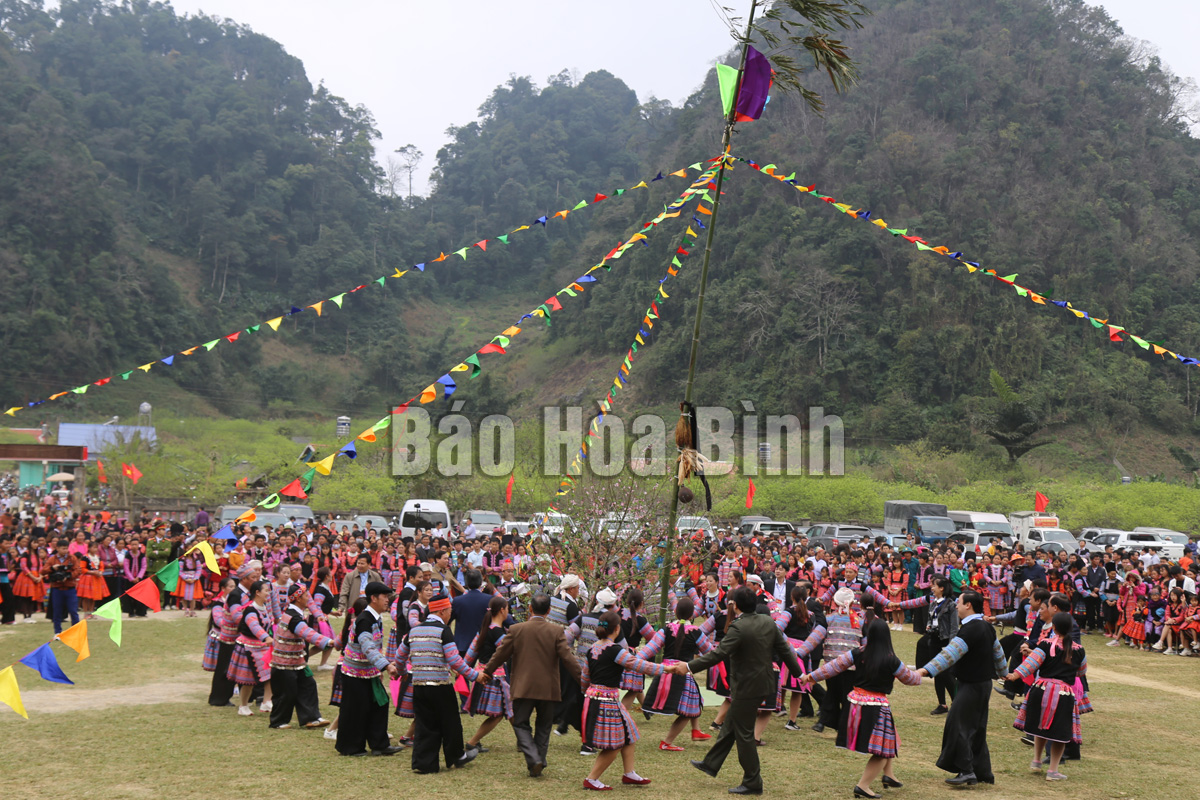 (HBĐT) - April 19 is the annual Ethnic Cultural Day in Vietnam, celebrated since the 2008 Prime Minister's Decision No. 1668/QD-TTg, and Hoa Binh province played host to a variety of cultural activities to recognize the day.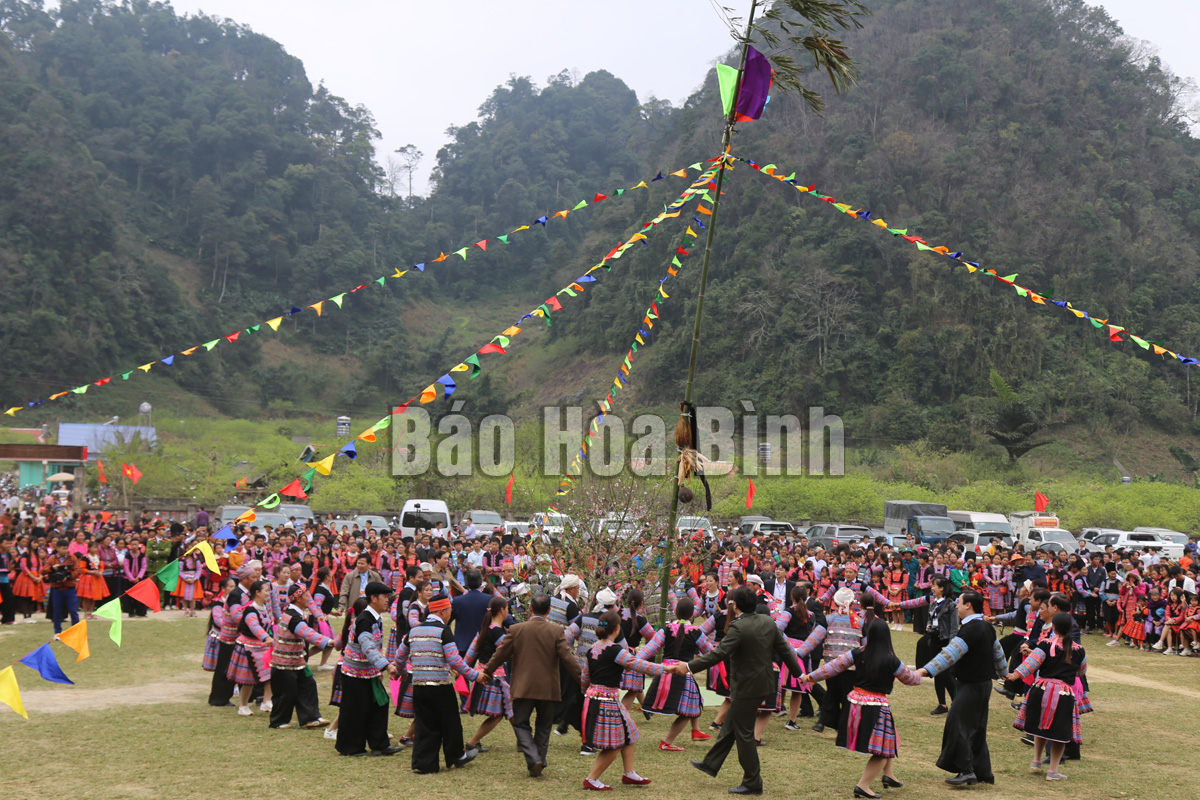 Gau Tao Festival of the Mong people of Hang Kia and Pa Co communes (Mai Chau district) attracts a large number of people.
Hoa Binh is home to six main ethnic groups, and each is paid homage by exhibitions of their costumes, music, customs, and festivals. The resolution of the provincial Party Congress for the 2020-25 recognizes culture as one of the driving forces for the province's socio-economic development.
In implementing the resolutions of 13th national Party Congress and the 17th provincial Party Congress for the 2020-2025 tenure, Hoa Binh continues to compile a scientific dossier for UNESCO in recognition of the Mo Muong epic as intangible cultural heritage.
The provincial People's Committee recently issued a plan to implement a project on preserving intangible cultural values of indigenous groups in Hoa Binh from 2020 to 2030. The local ethnic groups include the Muong, Thai, Tay, Dao and Mong peoples in 10 districts and cities in the province.
This year's Vietnam Ethnic Culture Day marks the 90th anniversary of global recognition of the Hoa Binh culture. To commemorate the day, the province will introduce a thematic exhibition of 500 original stone and bone artifacts, along with 100 documentary photos depicting Hoa Binh culture.
This year's Ethnic Culture Day is an opportunity to educate people on the traditions, national pride and sense of responsibility for preserving and promoting national cultural traditions. These acts contribute to consolidate and strengthen national unity by honouring the cultural identity of ethnic groups. This is also an opportunity for ethnic groups in the community to understand each other, to unite for economic development, and to preserve the fine traditions of the past./.