(HBO) - The Tan Lac District People's Committee has asked communes and towns to encourage the wearing of ethnic minority outfits under Document No 45/PVHTT dated March 20. The move aims to honour and promote the cultural heritages of local ethnic minority groups.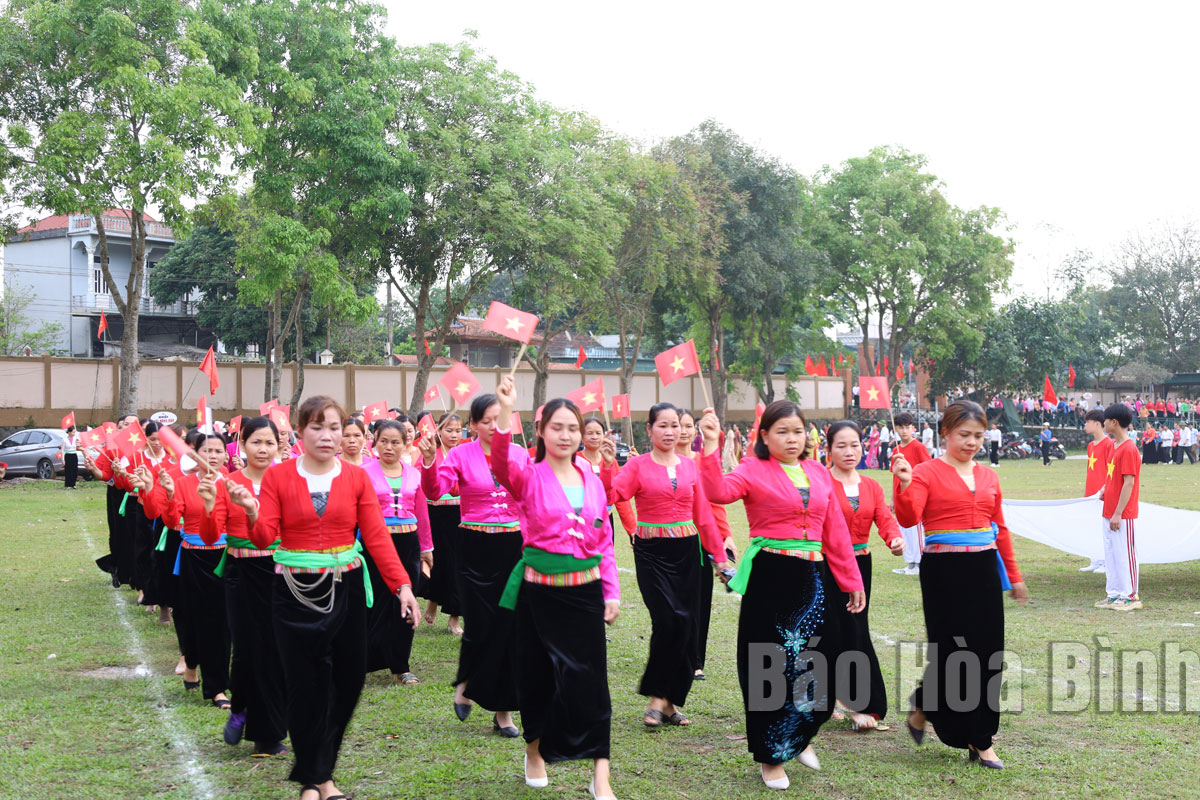 Local people in Phong Phu commune, Tan Lac district, wear traditional outfits while attending a district sporting festival.
Local officials and public servants are also encouraged to wear traditional clothing on special occasions, such as Vietnamese Ethnic Groups' Culture Day (April 14), Vietnam Cultural Heritage Day (November 23), International Women's Day (March 8), and Vietnamese Women's Day (October 20).
Earlier, the committee issued a plan to carry out the "Preserving and promoting the traditional outfits of ethnic minority groups in the current period" project. It also conducted surveys and evaluated and named ethnic minority clothing on a list of local intangible cultural heritages in the 2021-2023 period. It has also sharpened its focus on promoting traditional clothing in tandem with tourism development./.