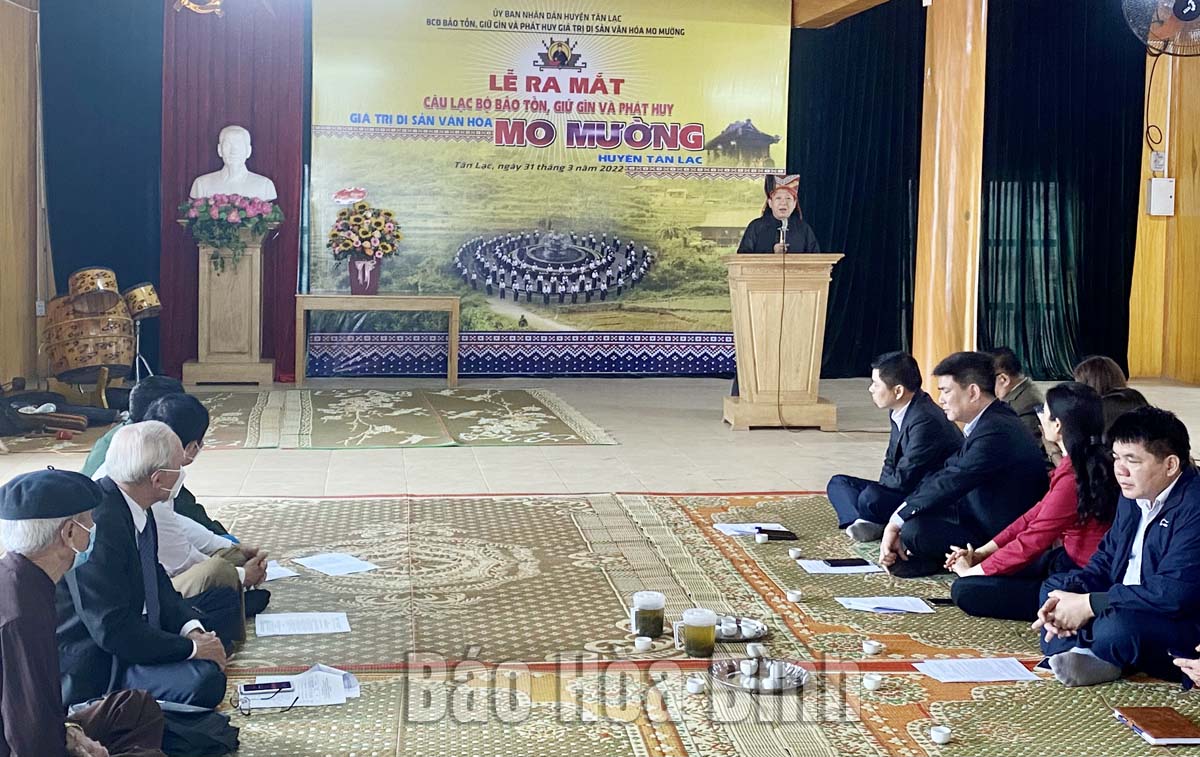 (HBO) - A club to preserve and promote Mo Muong cultural heritage was established in Tan Lac district in early April, bringing together 26 members from local communes and towns. The club has the task of collecting, preserving, and promoting the Mo Muong cultural heritage.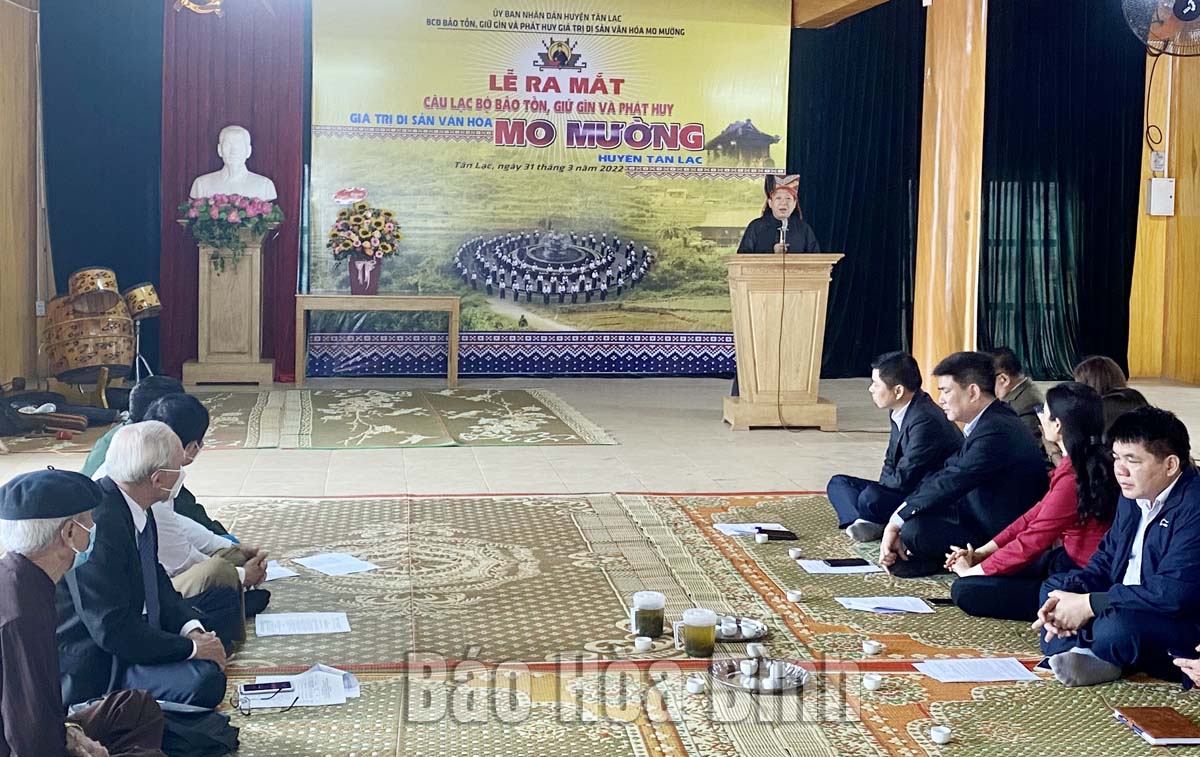 Artisan Dinh Cong Tinh from My Hoa commune in Tan Lac district performs an excerpt from a Mo folk song "Mountain Flower Garden".
Mo Muong is a sacred ritual that has been used in funerals and some rituals to pray for the good health of the Muong ethnics. Mo Muong is a job and also a performance practiced at funerals, religious festivals, and life cycle rituals by the ethnic Muong sorcerers. It consists of three main components namely Mo words, performing environment and people who practice Mo singing.
"The district has helped localities establish such clubs to create the conditions for sorcerers to meet, study, preserve, and promote the values of Mo Muong," said Dinh Son Tung, head of the District Department of Culture and Sports. "There are seven Mo Muong clubs in the district, six of which are commune-level clubs. All have operating regulations and have proven efficient."
Figures show there are about 180 senior sorcerers practicing in Tan Lac district. Of these, 41 are elderly (over 70 years old) and possess rich knowledge and experience about the Mo Muong. The others are younger and practice only simple Mo rituals.
Sorcerers attach importance to preserving and promoting the values of the cultural heritage, regularly exchange information, introduce and teach Mo Muong in line with the conventions of residential areas and the law.
According to Secretary of the District Party Committee Dinh Anh Tuan, most local artisans practicing Mo Muong are living in difficult circumstances. There are no mechanisms and policies to support and encourage them in teaching Mo Muong to the younger generation.
It is necessary to establish these clubs to honour the heritage and at the same time preserve and promote values in the present and the future, he noted.
Tan Lac district is focusing on publicising the District Party Committee's directive on strengthening the Party's leadership in preserving and promoting Mo Muong heritage values. The district also worked to promote it among public employees, workers, students and people from all walks of life, raising awareness about collecting, preserving, and upholding heritage values.
Tan Lac district aims to maintain and encourage artisans to continue practicing and teaching Mo Muong regularly. Localities are encouraged to establish clubs and honour those who directly preserve the cultural treasures of the Muong people. Linking Mo Muong with community tourism activities would also effectively promote their heritage./.