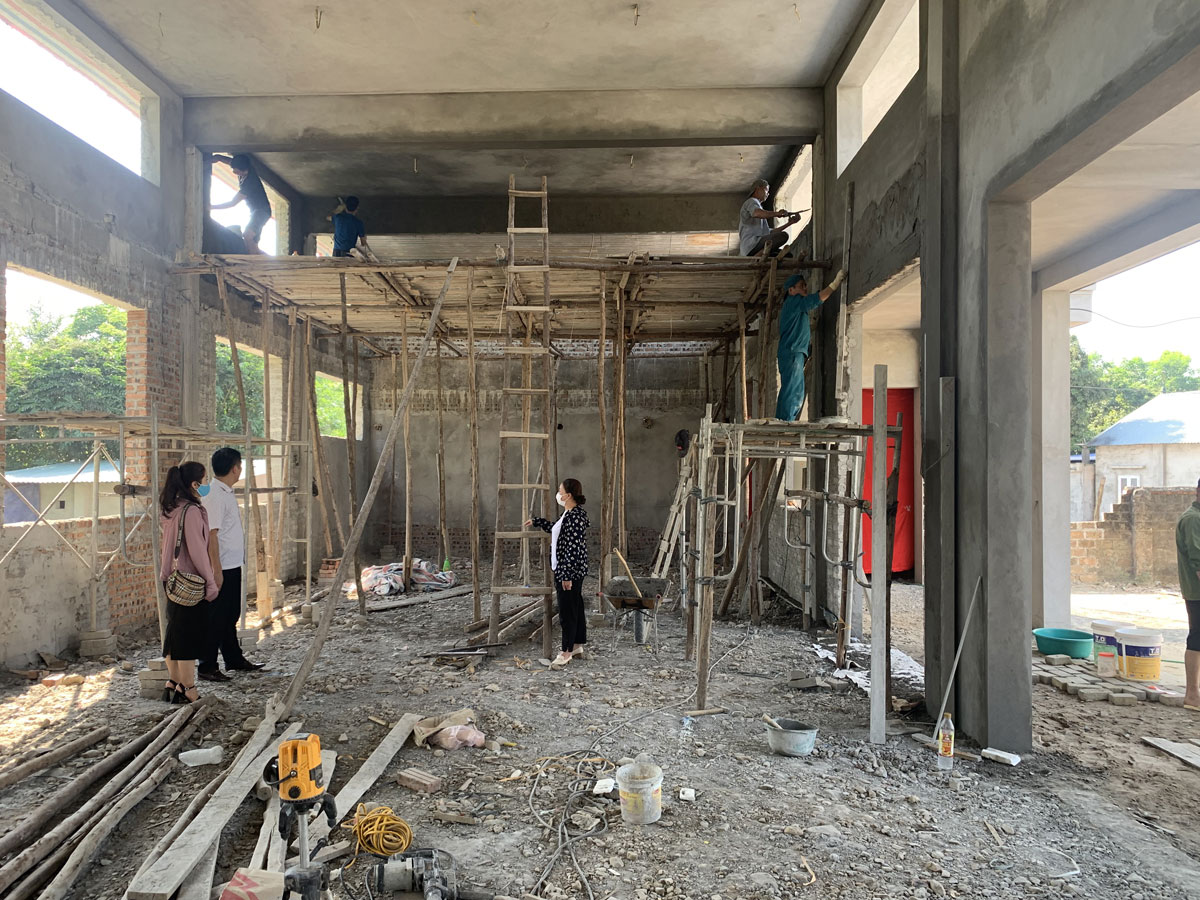 (HBO) – The grassroots culture institution system has been upgraded in Luong Son district, which has reached the target of new-style rural area building, contributing to improving people's cultural and spiritual life.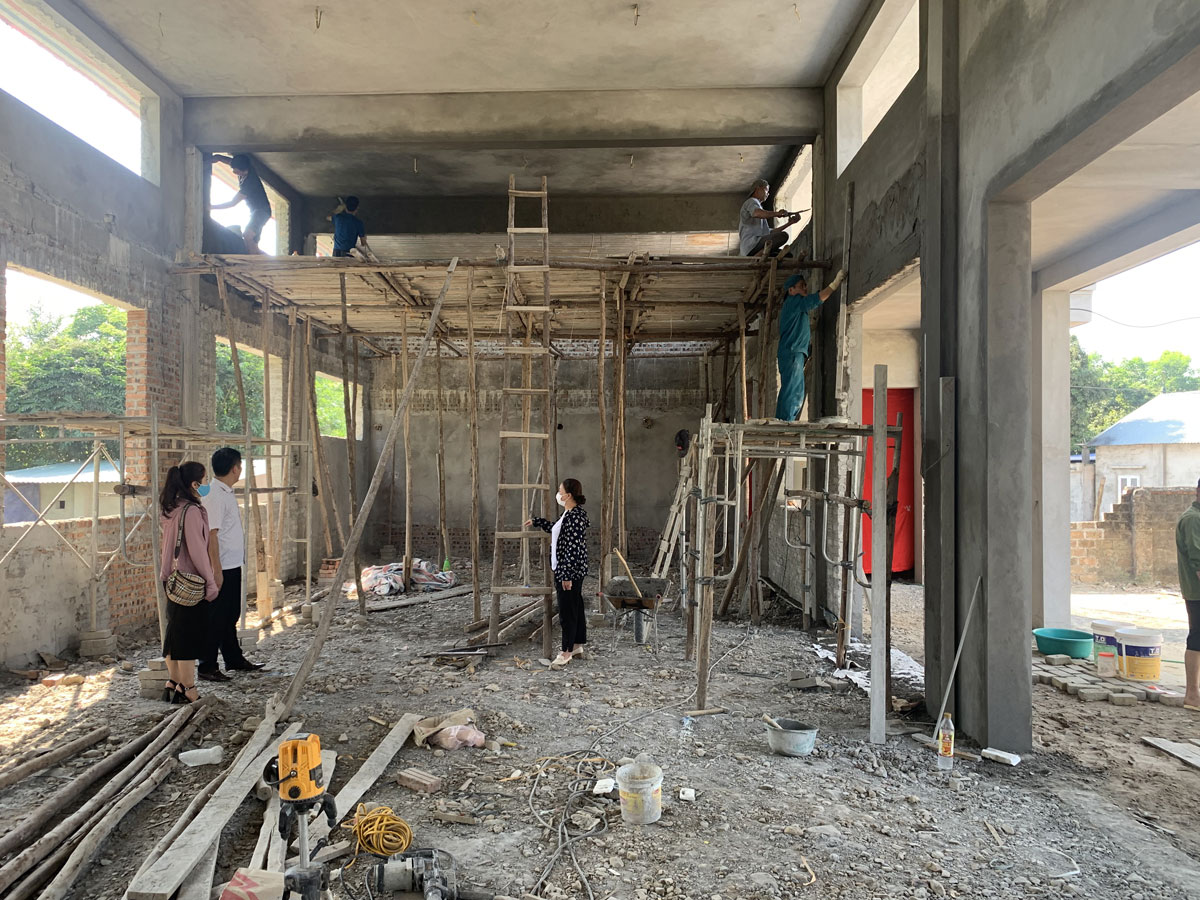 Culture house in Coi hamlet, Tan Vinh commune, Luong Son district, will be completed soon.
The construction of the culture houses in Coi and Dong Tien hamlets, Tan Vinh commune, which began earlier this year, is being wrapped up. Covering 275sq.m, the house in Coi hamlet is designed to accommodate up to 300 people, with a total investment of 2 billion VND sourced from the State budget and contributions by local residents.
The house is a venue for not only political events but also cultural, art and sports exchanges of locals.
Over the past years, Tan Vinh has been known for its cultural, art and sports movements, and taken the lead in this regard, which is attributable to the culture institutions.
Vice Chairman of the communal People's Committee Hoang Anh Vuong said Tan Vinh has a culture house and all of its six hamlets have their own fully-equipped ones.
The maintenance and development of cultural infrastructure have contributed to creating public consensus during the implementation of socio-economic tasks in the locality. All of the 146 hamlets and residential areas in Luong Son have such facilities and sports centres.
Vu Xuan Long, deputy head of the district Culture-Sports Office, said there are also stadiums at industrial parks, stressing the need to build bigger culture establishments to meet increasing demand of locals.
The year 2022 marks the district-level Sports Games, with all of the 11 units completing the organisation of the commune-level events , according to the official.
Grassroots culture and sports establishments have been upgraded and built, contributing to promoting the movement to build cultural life in Luong Son, improving people's cultural and spiritual life and spurring socio-economic development./.