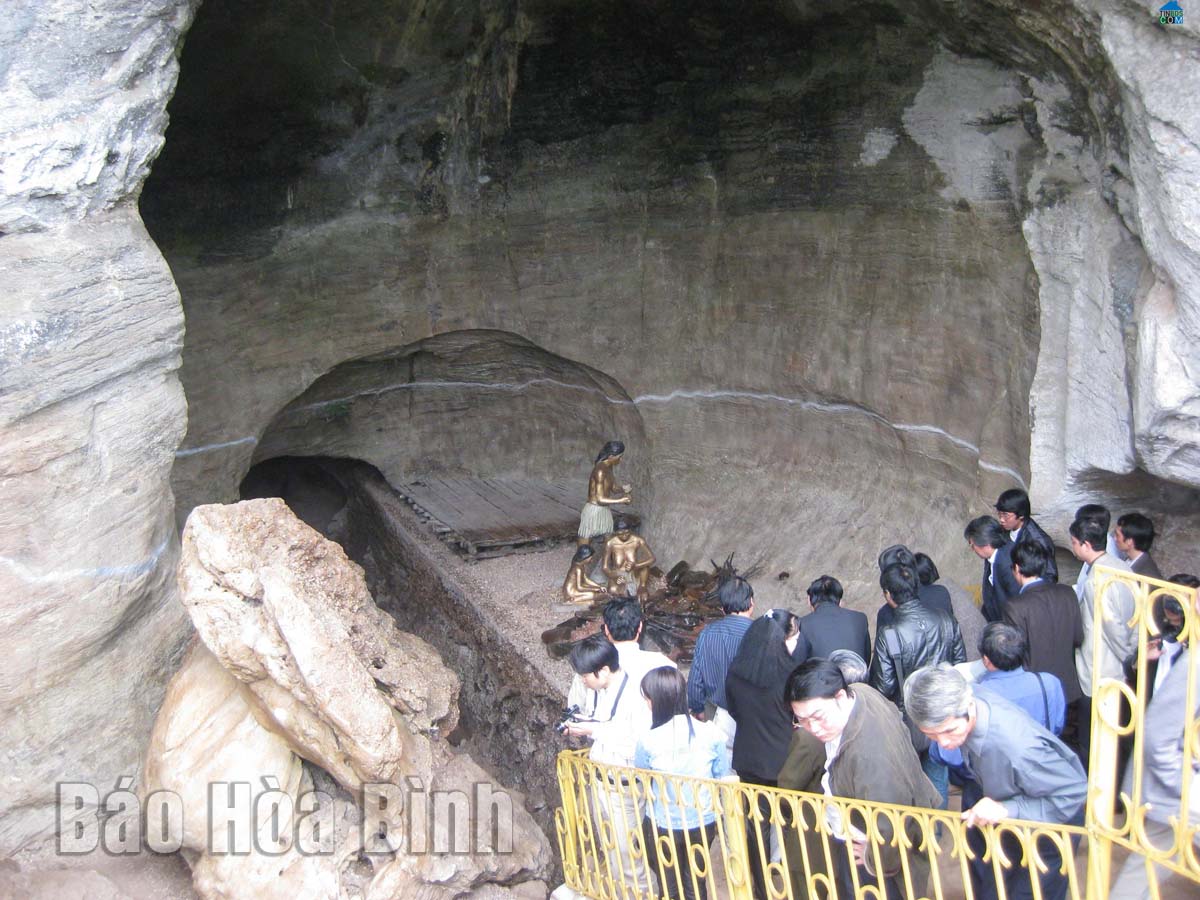 (HBO) – With 72 caves and archaeological relic sites, Hoa Binh province has been identified as one of the cradles of the "Hoa Binh Civilisation" by archaeologists, scientists, and anthropologists. Over the past years, local authorities have paid great attention to the conservation and promotion of this civilisation's values.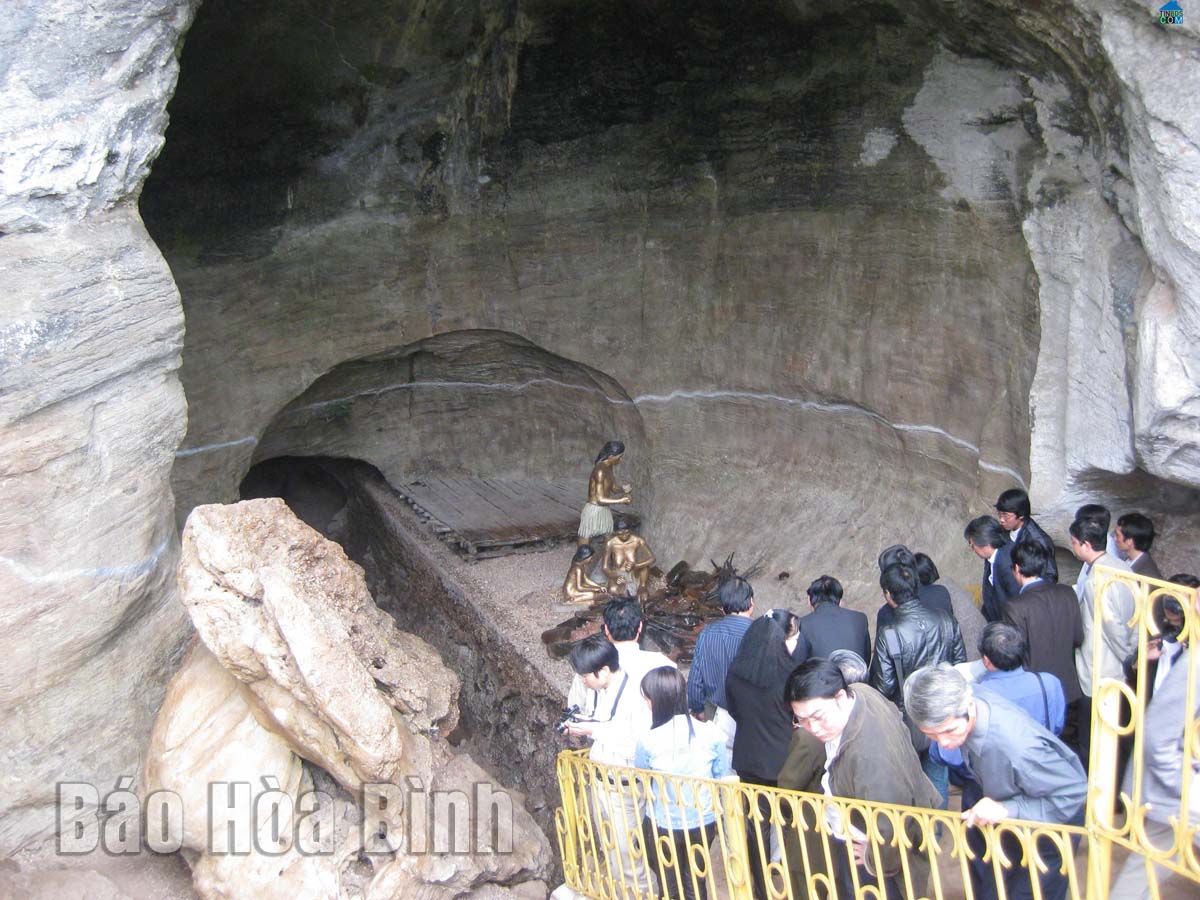 "Hang xom Trai" (Trai Village Cave) in Tan Lap commune of Lac Son district is one of the typical archaeological relic sites of the "Hoa Binh Civilisation".
According to the provincial Museum, karst caves in Hoa Binh attracted attention from archaeologists of the French School of the Far East in the 1920s. Through surveys, excavations, and studies, scientists found that those karst caves contain vestiges of a civilisation that developed between the late period of the Old Stone Age's and the early period of the New Stone Age, and named it "Hoa Binh".
The "Hoa Binh Civilisation" existed about 30,000 - 4,000 years ago not only in Vietnam but also other places across Southeast Asian such as Indonesia, Myanmar, Thailand, and the Philippines, as well as China. More than 130 places dating back to the civilisation have been found in Vietnam, and over half of them were discovered by Vietnamese archaeologists during 1966 - 1980. Those relics scattered in various localities but concentrated in Hoa Binh (72 sites) and Thanh Hoa (32 sites).
The typical relic sites and artefacts discovered in Hoa Binh reflect the life and livelihoods of prehistoric humans. Most of the relics have been protected, restored, and submitted to seek recognition, and many of them have gained the status of national importance.
In the recent past, all-level Party committees, administrations, and people of all ethnic groups in the province, especially the cultural sector, have been stepping up the conservation and promotion of this civilisation's cultural values. They have enhanced cooperation with domestic and international organisations in civilisation research, surveyed archaeological relics, and taken measures for managing, conserving, and bringing into play its values. In addition, communications in different forms and languages have been stepped up to introduce the Hoa Binh Civilisation to major cultural, economic, and political centres of Vietnam and at international scientific conferences.
To mark the 90 years since the world recognised the Hoa Binh Civilisation and gave it the name (1932 - 2022), at the beginning of this year, the provincial People's Committee issued Plan No. 50/KH-UBND on the organisation of cultural, sports, and tourism events.
Luu Huy Linh, Deputy Director of the provincial Department of Culture, Sports and Tourism, said the cultural sector is planning activities to celebrate the 90th anniversary of the recognition and naming of the "Hoa Binh Civilisation", including seeking permission for excavating some archaeological caves in Lac Son district, inviting scientists to a national seminar on the civilisation, and working with the People's Committee of Hoa Binh city to choose a road to name "Colani" so as to honour contributions by French archaeologist Maeleine Colani who discovered and named the civilisation "Hoa Binh"./.