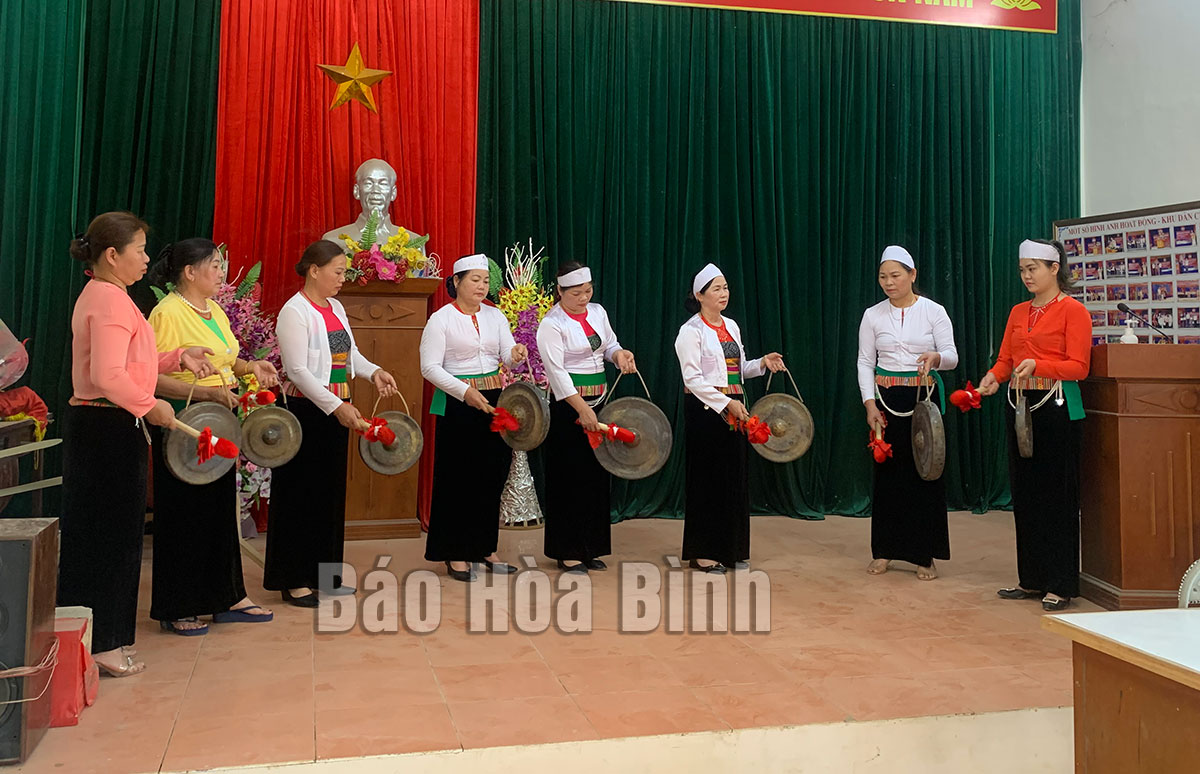 (HBO) – In the recent past, the amateur musical movement in Luong Son district of Hoa Binh province has developed strongly. Amateur musical clubs and troupes have been set up in villages and residential areas with the participation of a large number of people of all ages, thus helping enrich the community's spiritual life and preserve traditional cultural values.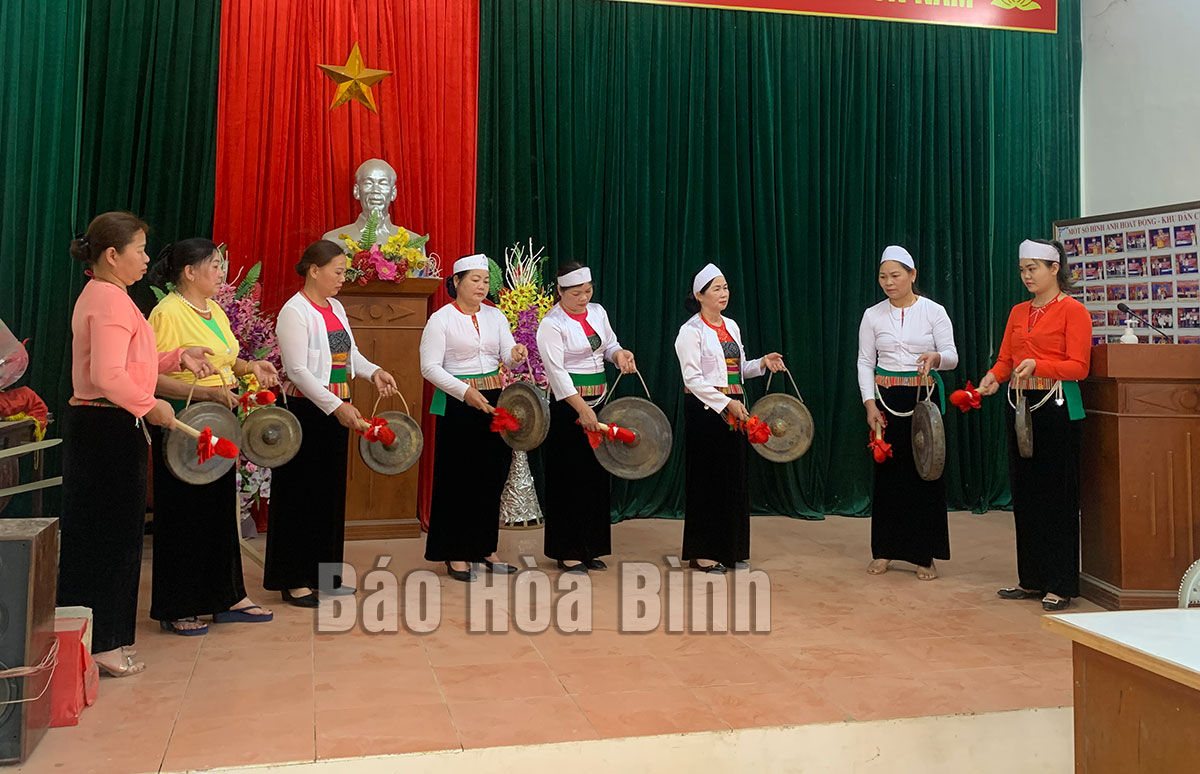 Members of the musical troupe of Coi village in Tan Vinh commune (Luong Son district) rehearse gong performances to prepare for coming shows.
Coi village boasts a strong amateur musical movement in Tan Vinh commune. Bui Thi Chinh, head of the village's musical troupe, said they gather at the village's cultural centre every weekend evening to train for the coming communications contest as well as major anniversaries and local political events. Thanks to these training sessions, members have also had a chance to better understand one another and enhance solidarity.
At present, amateur arts troupes in localities of Luong Son district are busy preparing for the communications contest 2022. Aside from modern singing and dancing performances, folk songs, dances and traditional musical instruments are also form part of their shows so as to help preserve traditional culture.
Nguyen Thi Thu Hang, head of the district's culture and information division, said the amateur musical movement is developing strongly. Aside from grassroots art troupes in localities, many agencies, associations and organisations also set up their musical clubs and troupes.
She noted a number of these clubs and troupes have utilised private funding to purchase performance costumes and musical instruments, maintain their activities, and take part in contests and shows at different levels. In addition, they have also made use of their performances to disseminate the Party's guidelines, the State's policies and laws, and their localities' regulations, which has received warm support from the local audiences.
To continue helping implement the plan on preserving and bringing into play outstanding intangible cultural heritage values of ethnic groups in Hoa Binh province for the 2018 - 2030 period, the culture and information division of Luong Son district has worked with the Centre for Culture, Information and Communications to open annual training courses on the Muong ethnic group's gong culture, folk songs and folk dances for local art troupes. The move also aimed at creating a new generation of young artisans who will uphold the cultural heritage, including songs and dances, of the Muong people, according to Hang./.