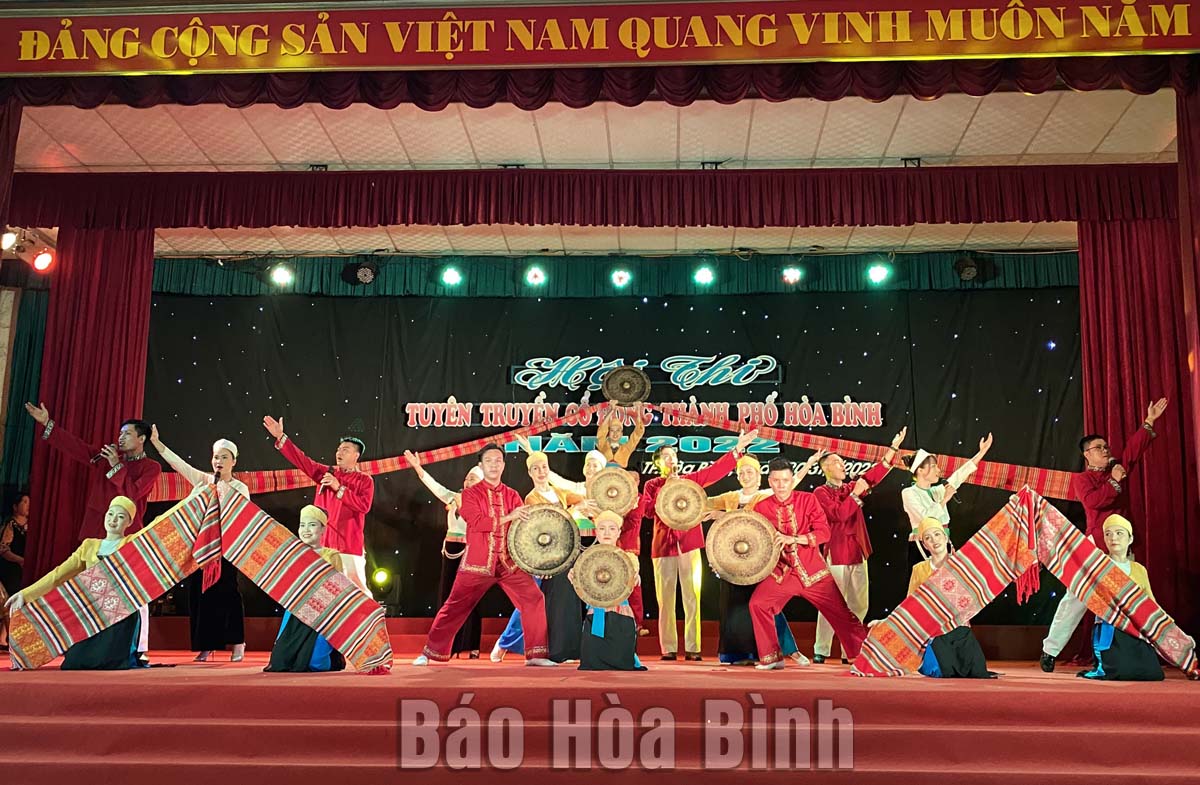 (HBO) – Hoa Binh City hosted a popularisation competition from July 30 – 31, bringing together nearly 500 performers and presenters from 19 commune- and ward-level teams.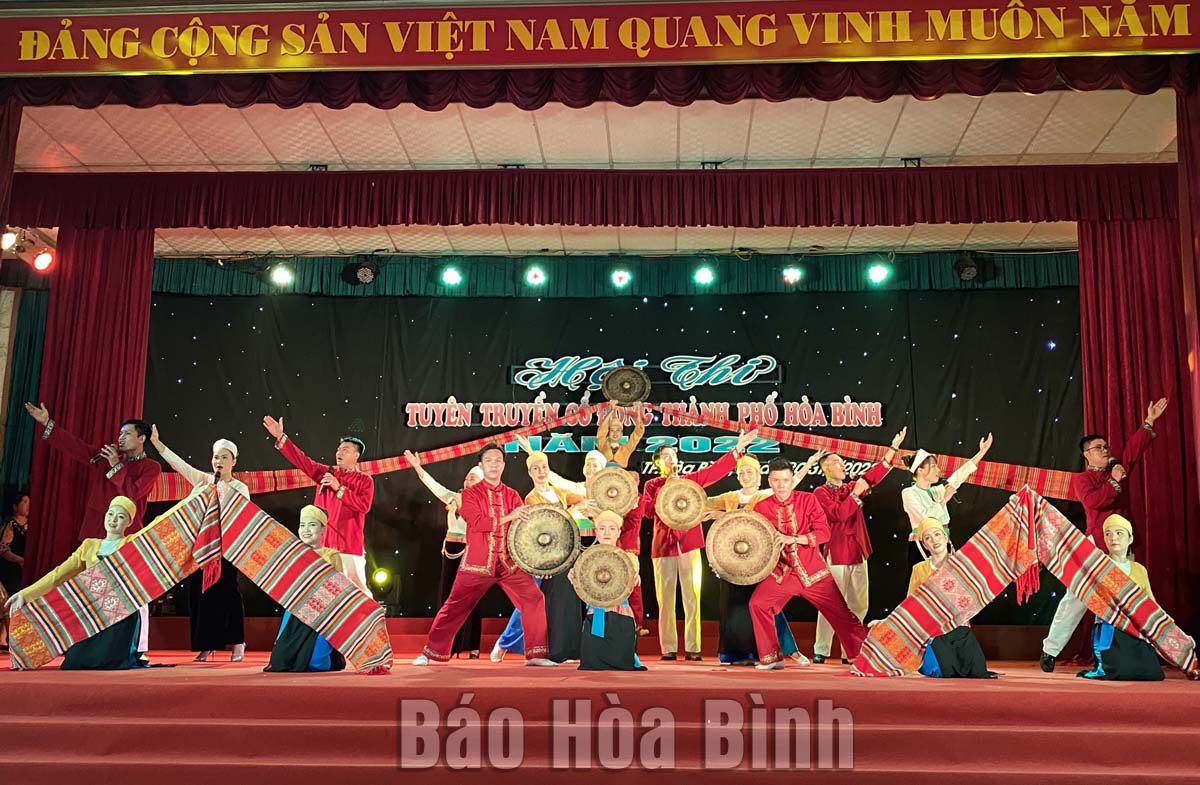 A performance at the provincial popularisation competition.
Contestants competed in four categories, including verbal popularisation, singing, dancing and theatrical acts. Performances focused on praising the Communist Party of Vietnam and President Ho Chi Minh; promoting new-style rural development; COVID-19 prevention and control; and preserving the national cultural identity, etc. Each performance lasted no longer than 30 minutes.
According to the Organising Committee, this year all teams have prepared thoroughly in terms of content, setting, acting, costumes and others. Their performances were consistent in the theme, lively, easy to memorise and comprehensible, and reflected harmonious combination. The most well-received included theatrical acts "Nguoi giu hon Muong" (Keeper of Muong soul) of Tan Thinh ward, "Roong mo nhan nghia" of Yen Mong commune, and "Bao ton va phat huy gia tri di san cac dan toc tinh Hoa Binh" (Preserving and promoting heritages of Hoa Binh province's ethnic minority groups).
After the two-day contest, 21 A, 29 B and 29 C prizes were awarded to performances in all the four categories. Best performer awards were given to those from the wards of Tan Hoa, Ky Son, and Tan Thinh.
First prizes for the best teams went to three wards of Tan Thinh, Ky Son and Yen Mong. Five second and seven third prizes were also presented./.