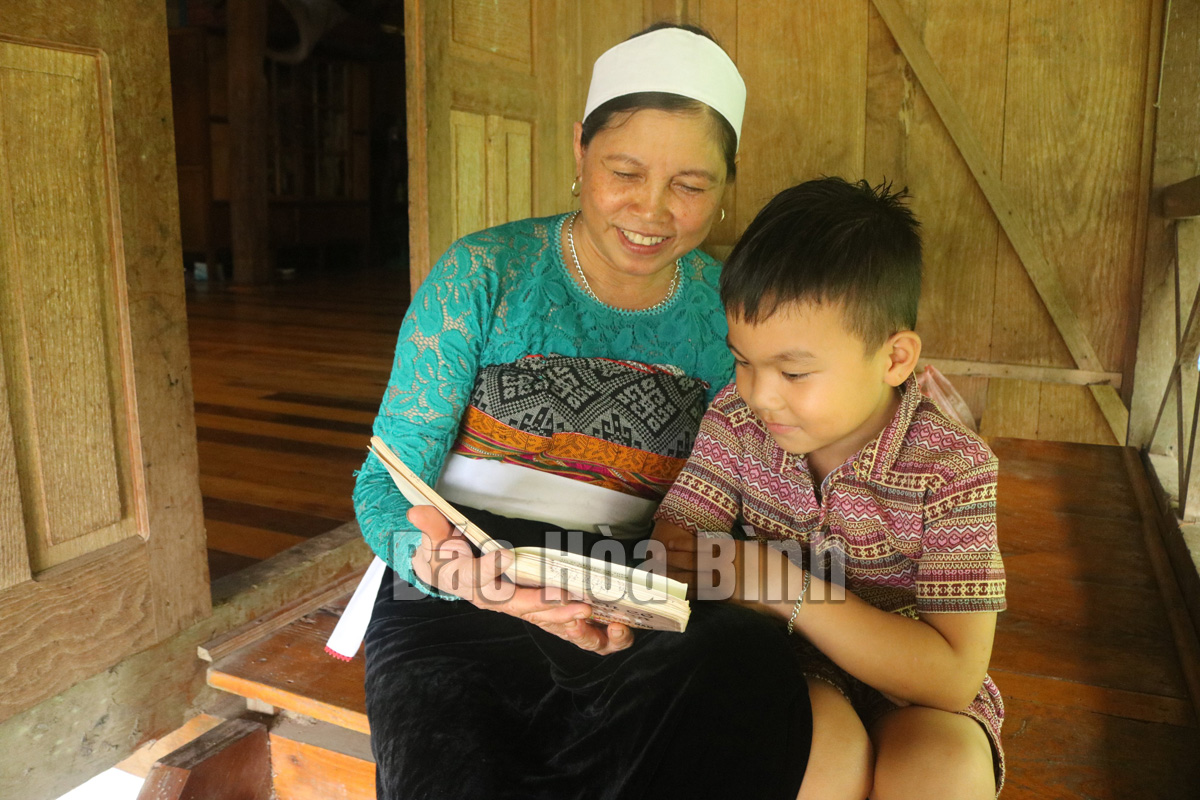 (HBO) – With their strong enthusiasm and passion, Hoa Binh folk singers have worked hard to preserve and promote the value of folk melodies and popularise it in the contemporary life with a hope that the national cultural tradition will live forever.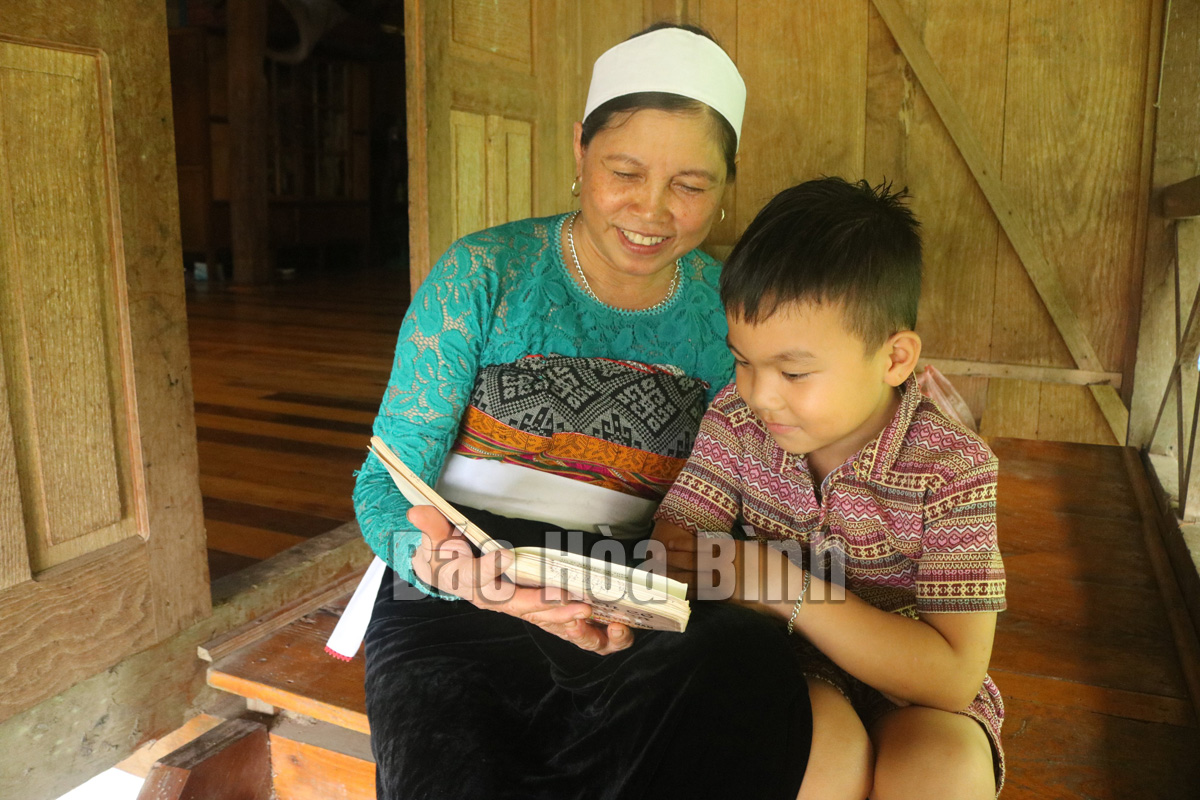 Artisan Ha Thi Bich in Xam Pa hamlet, Na Phon commune of Mai Chau district, teaching her grandson to sing folk songs.
Bach Thi Dao, a veteran artisan in Beo hamlet, Xuan Thuy commune of Kim Boi district, inherited the love for Muong folk singing from her parents. She has used melodies for communications work.
Meanwhile, Quach Thi Lon from Khanh hamlet of An Nghia commune represents the young generation of Muong folk singers. She is one of the youngest Muong folk singers and performers of Lac Son district.
Prompted by the desire to preserve and popularise the beauty of Muong folk songs to people of other ethnic groups throughout the country, she and Emeritus Artisan Bui Huy Vong have worked with each other to develop a YouTube channel called Quach Lon. by now, the channel has been operating for more than two years, attracting over 14,000 subscribers, with 1,100 videos of Muong folk songs performed by her that draw a great number of views.
With more than 50 years of popularising folk songs to younger generations, artisan Ha Thi Bac is considered a "living archives" of Thai folk songs as she can sing hundreds of songs as well as deeply understand the meaning of the lyrics.
In 1998, Bich released an album containing 15 Thai folk songs that she loved most. Operating for more than three years, the Thai folk song club in Xam Pa hamlet, established by artisan Ha Thi Bich, has attracted nearly 20 members who are children, teenagers and women who gather two or three times each month.
Along with regular singing, performing and exchanging activities and maintaining the club's operations, she has also taught Thai folk songs to the younger generations with a hope of preventing the risk of the disappearance of the national cultural identity.
Ha Yen Nhi, a young member of the club for over one year, said that so far she has learnt to sing 15 Thai folk songs. With the support of Bich, Nhi's love and passion for the melodies have been nurtured and developed, along with her sense of responsibility to maintain and develop Thai folk songs.
Dao, Lon and Bich are three among the many artisans who are exerting efforts to maintain the traditional culture and transfer it to the youth./.