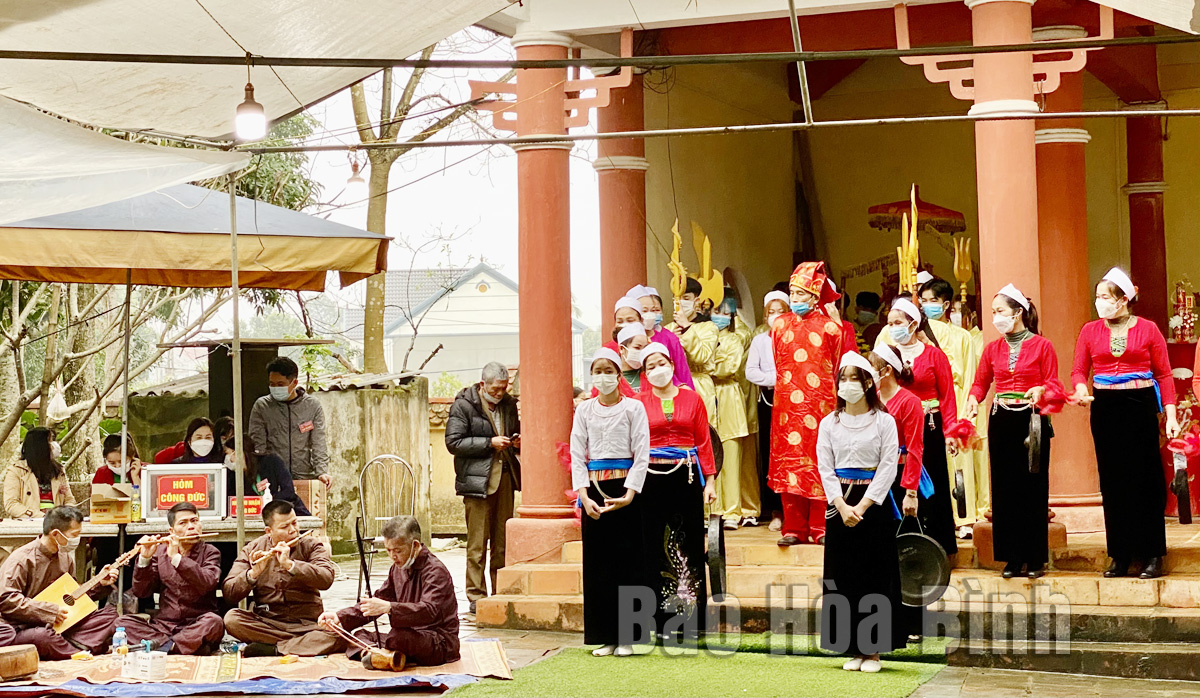 (HBO) - Tan Lac district is proud to be one of the cradles of the Muong ethnic people, which was previously known as Muong Bi. Over the past years, ethnic groups have raised their awareness of preserving and upholding cultural identity.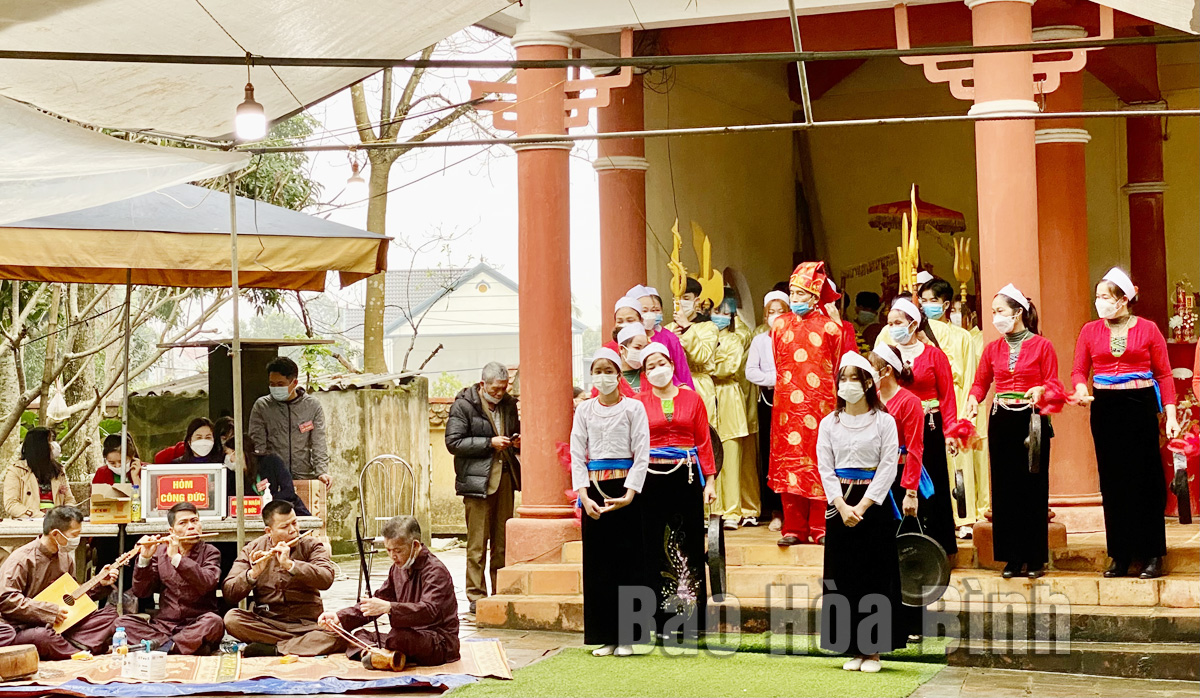 Muong ethnic musical instruments are indispensable cultural values during Muong Bi (Tan Lac) summer festival.
Head of the district Culture-Information Office Dinh Son Tung said Muong Bi is home to well-known relic sites such as Trang waterfall, Cot Co mountain in Nhan My commune, Nam Son and Nui Kien caverns in Van Son commune, and Hoa Tien and Thac Bo caverns and Bung cave in Suoi Hoa commune. Traditional craft products like brocades and can (pipe) wine, together with folk songs and Muong gong performances, have enriched local spiritual lives, contributing to popularising the image of Muong land and its people.
Recent statistics showed that the district is now home to 87,565 people, 85 percent of them of the Muong ethnic group. Over 2,200 Muong gongs, 579 folk musical instruments and about 4,800 Muong ethnic costumes are being kept. Among the 11 recognised relic sites, six are at the national level and five at the provincial one. The district checked the status of 60 relic sites and classified them to add into the list of relics under the management of the province.
Secretary of the district Party Committee Dinh Anh Tuan affirmed that developing culture, preserving and upholding cultural identity are both the goal and the driving force for socio-economic management and national defence-security. In particular, in order to create highlights in local tourism development, the district raised public awareness of the effort from the grassroots level, especially in each family and residential area. It pooled resources and focused investment in humans and outstanding cultural values, with incentives given to collectors, researchers and keepers of the traditional cultural identity. The district also combined the socio-economic development with the preservation of ethnic cultural identity and enhanced State investment in the effort, especially in remote and mountainous areas./.