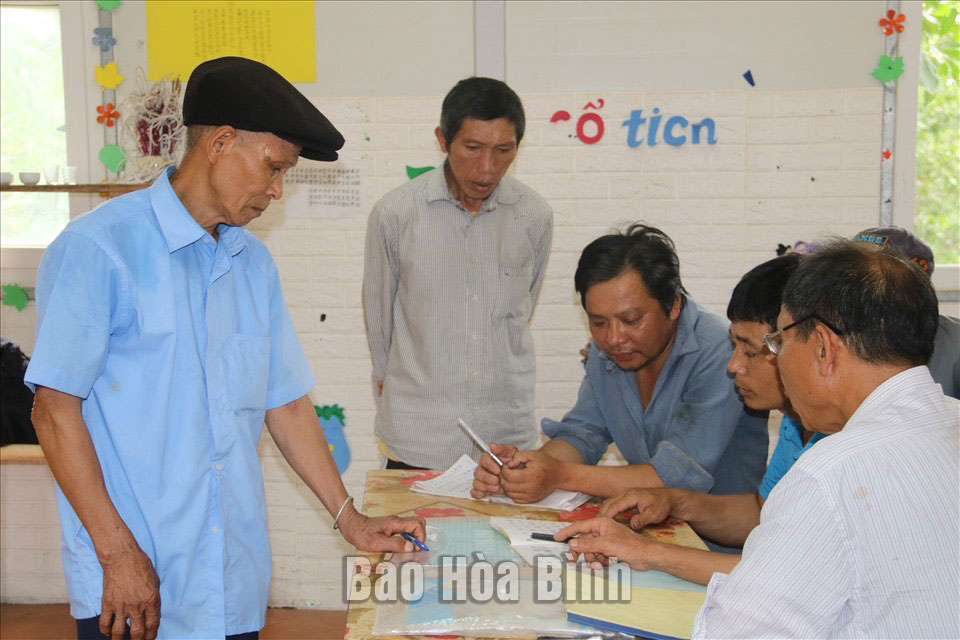 (HBO) – In Da Bac district – residence area of Tay and Dao ethnic groups, learning their own scripts has been maintained, contributing to preserving cultural identity and exercising equal rights among the ethnic groups.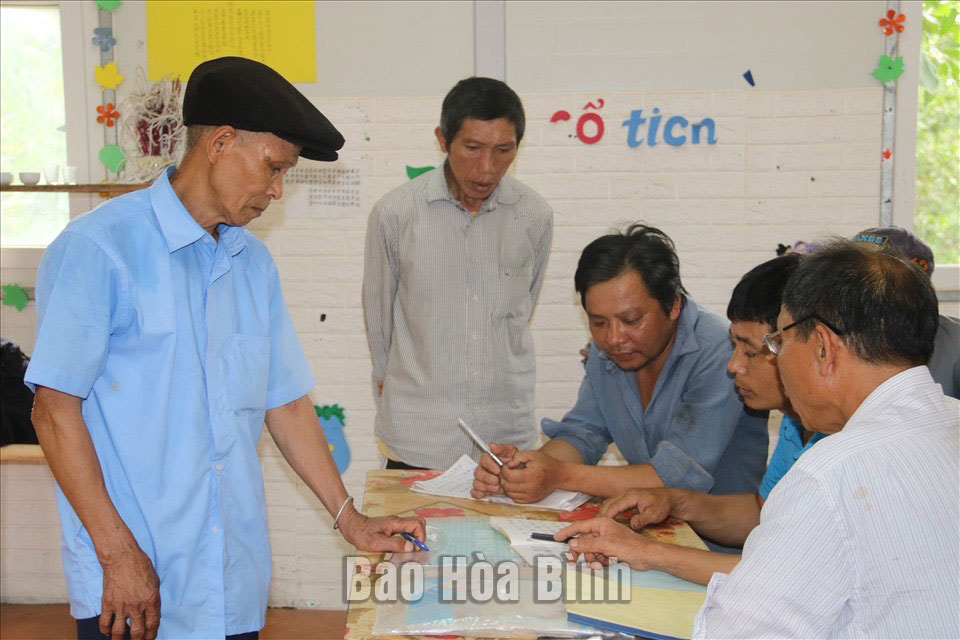 Mr. Ban Van Thanh (far left) in Vay Nua commune (Da Bac district) teaching the Dao ethnic group script to villagers.
Recently, a community classroom in Sung hamlet in Cao Son commune has been upgraded thanks to donation and support from volunteer groups, contributing to ensuring infrastructure conditions for classes of Dao script.
Mrs. Ban Thi Lan, the owner of a community tourism business establishment in Sung hamlet, said in recent years, local residents have been aware of the importance of their ethnic script besides their spoken language.
There are more and more people, both middle-aged and young, have joined Dao writing classes in the locality, she said.
With his enthusiasm, Mr. Ly Van Minh - the village's teacher, organises 2-3 classes per month for 10-15 people.
These classes have helped locals understand more about traditional customs, contributing to preserving the nation's script.
Over 80 years old, yet Mr. Ban Van Than is still passionate about teaching the script of the Dao ethnic group in Vay Nua commune. He said that the writing contains cultural and moral values, helping promote community cohesion and spiritual connection.
Than started the first class of Dao script for 130 students in 2009. The opening of new classes are maintained. He opened three Dao language classes with two lessons per month.
Meanwhile, Sa Van Man in Muong Chieng commune and Luong Duc Chom in Trung Thanh commune are teachers of the script of the Tay people.
Thanks to the teachers' efforts, more and more Tay language classes have been opened in the locality, attracting crowds of local learners of all ages./.