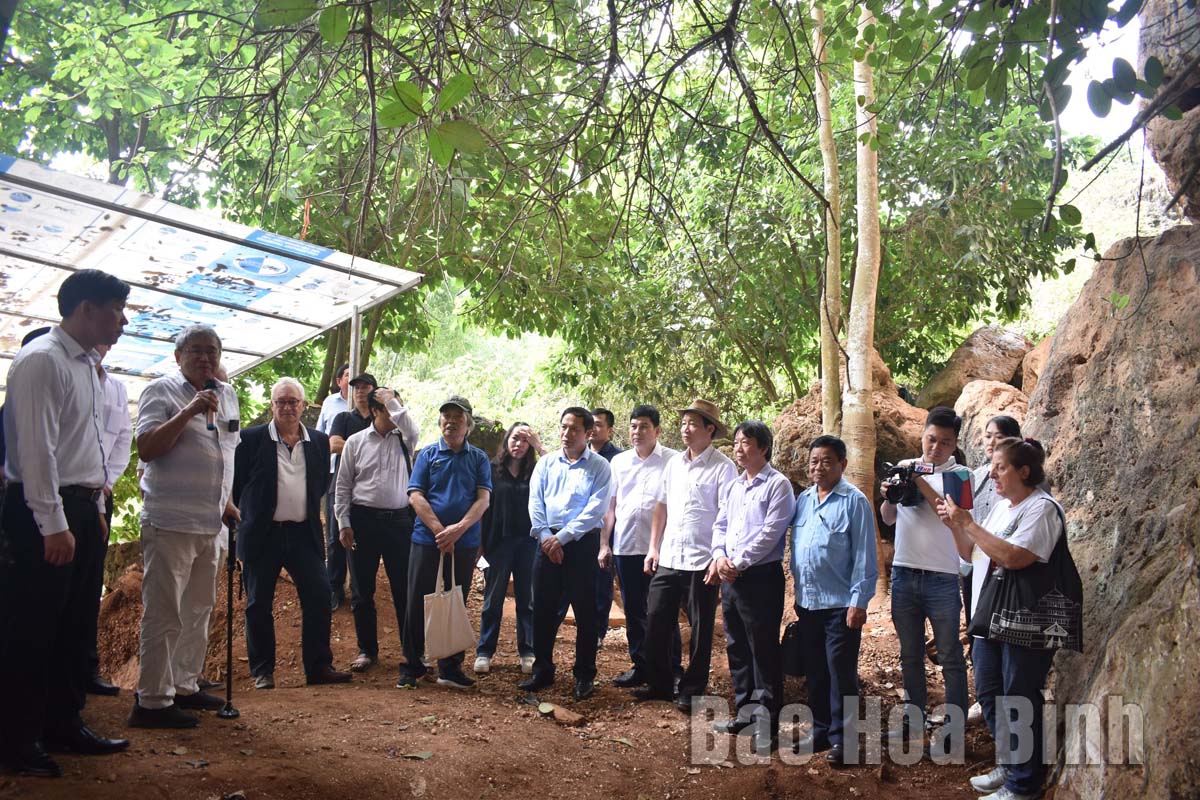 (HBO) – The organising board of a workshop marking 90 years since the world's recognition of the Hoa Binh Civilisation held a tour of some typical archaeological sites of this civilisation on November 22. Participants included officials of the Ministry of Culture, Sports and Tourism, the ministry's Cultural Heritage Department, the Institute of Archaeology, the Vietnam Archaeological Association, and domestic and foreign scientists. Vice Chairman of the Hoa Binh provincial People's Committee Nguyen Van Toan, officials of some departments and sectors, and representatives of the Lac Son district People's Committee also joined the delegation.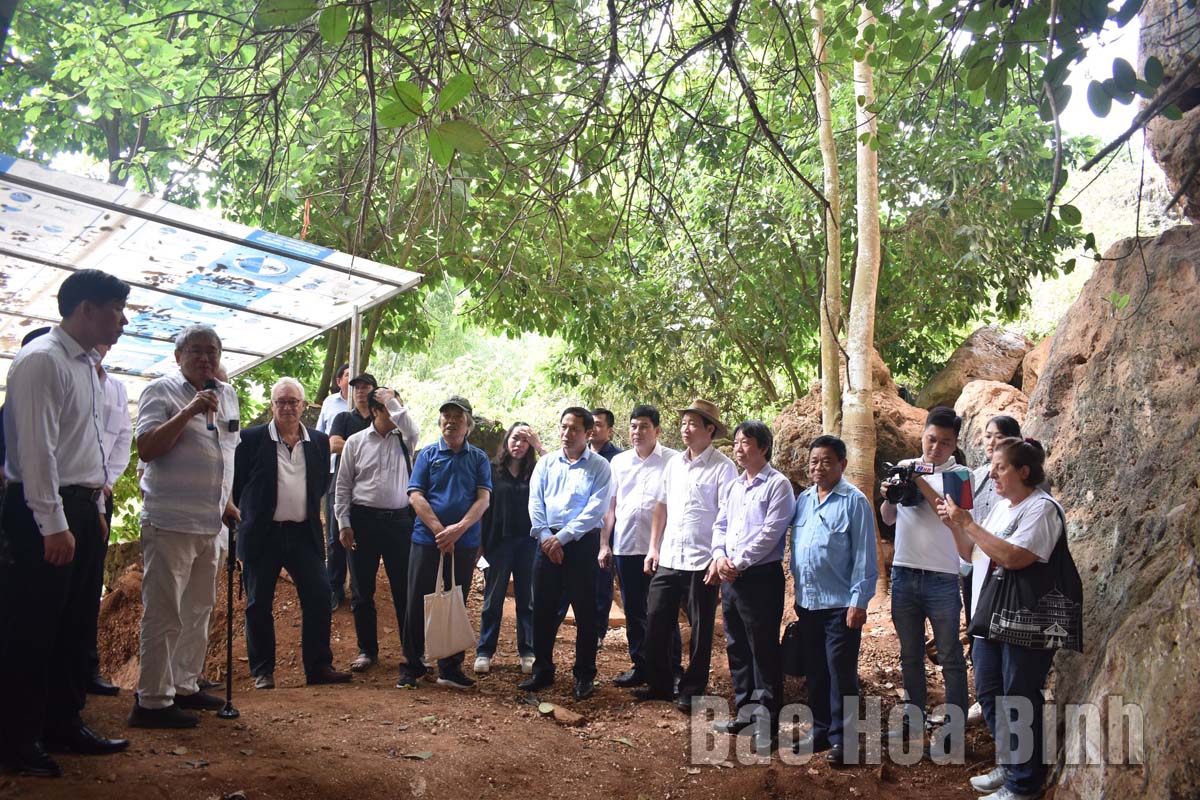 The delegation visits the Vanh Village stone shelter, a relic site in Yen Phu commune of Lac Son district.
The delegation visited the Trai Hamlet cave in Tan Lap commune and the Vanh Village stone shelter in Yen Phu commune, which are typical archaeological sites of the Hoa Binh Civilisation. The Trai Hamlet cave, discovered in 1975, has been excavated and studied for many years. Research findings show that it dates back to the Hoa Binh Civilisation in the Stone Age. In 2001, it was recognised as a national archaeological site. Scientists found entrances to the cave in 2004 and 2008. Aside from stone tools and food vestiges typical for the Hoa Binh Civilisation, many beautifully decorated ceramic pieces and sharpened axes dating back 3,500 - 3,200 years have also been unearthed at this cave.
Meanwhile, the Vanh Village stone shelter was found by French archaeologist M. Colani in 1929 during an archaeological survey of the southern limestone mountain area of Hoa Binh province. As many as 951 objects were collected there. In addition to hewn tools, a large number of sharpened tools and stone bracelets were also discovered. According to the study results announced in 1930, this relic site dates back about 17,000 - 8,000 years and belongs to the Hoa Binh Civilisation. Therefore, it was classified as a site of the middle period of the civilisation.
During the tour, Dr. Nguyen Viet, Director of the Centre for Prehistoric Southeast Asian Studies, updated participants on the 2022 excavation, which has given a further insight into the Hoa Binh Civilisation. The latest research efforts revealed that this civilisation was much older and more diverse than what have been known so far. Given this, more interesting findings are expected in the future./.