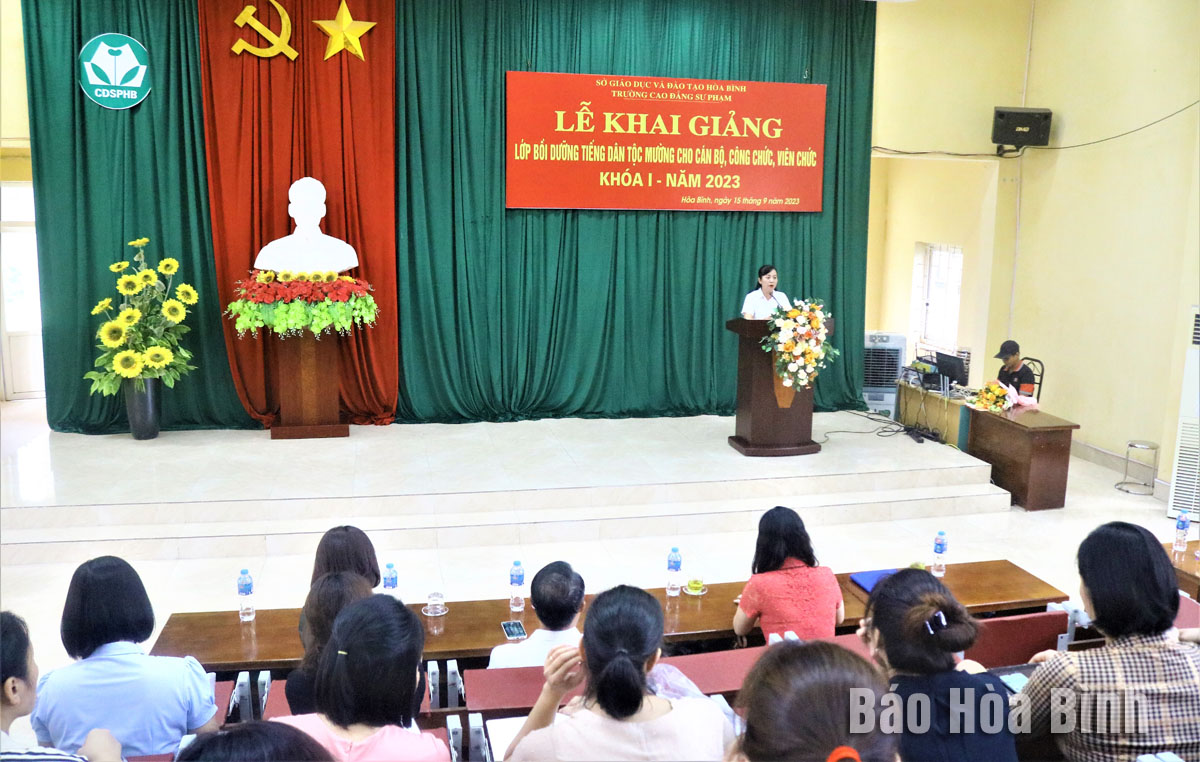 (HBO) - Hoa Binh Pedagogical College organized the opening of a training class and issued the certificated for Muong ethnic language for cadres, civil servants, and public employees of course I, 2023.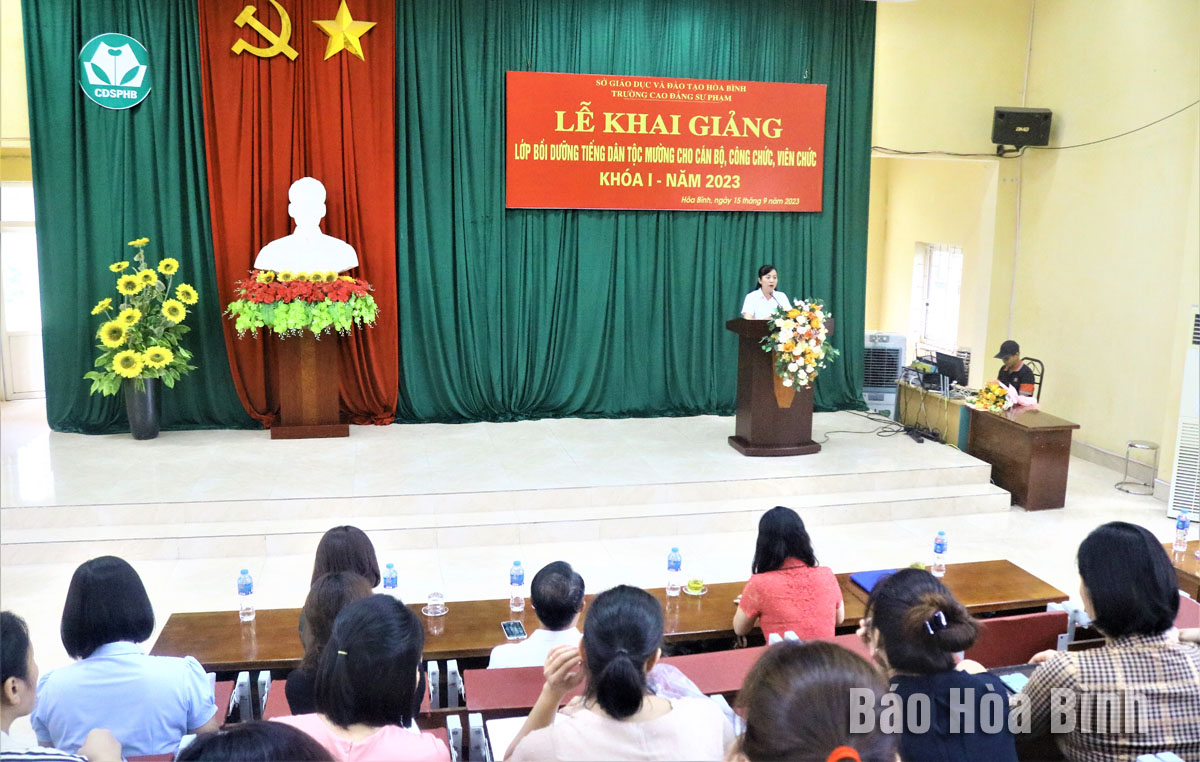 The Scene of the opening ceremony.
In 3 months, nearly 60 students who are the cadres, the civil servants, and the public employees working at Party agencies, departments, divisions, and branches learned and researched 40 lessons with 2 parts. Part 1, introduces Muong script: writing system, rhymes, tones, percussion of Muong script; The instructions for installing and using Muong percussion. Part 2 is lessons integrating Muong language knowledge and skills.
The training class aims to help the officials, the civil servants, and the public employees improve their understanding of the traditional culture, customs, and contribute to preserving and promoting the spoken language, writing, etc. of the Muong ethnic group in Hoa Binh province. At the same time, they can be equipped with the ability to use the spoken language, writing, and communication in Muong language. They can also meet the requirements for diplomas and certificates in the appointment, promotion of civil servants, and promotion of civil servants to ensure the standards of professional titles and job positions according to current regulations.