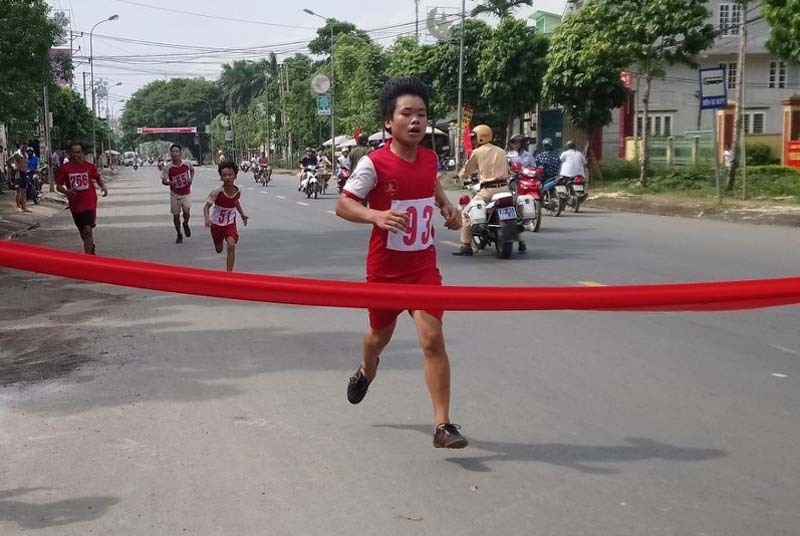 (HBO) - The traditional newly-organized marathon tournament in Tan Lac district has attracted nearly 120 athletes from 22 communes and town throughout the district to compete. The team of the marathoners from Ngo Luong commune has competed with the determination and effort, and they have won the first group prize with 7 gold medals, 3 silver and 2 bronze ones in the personal and team contents.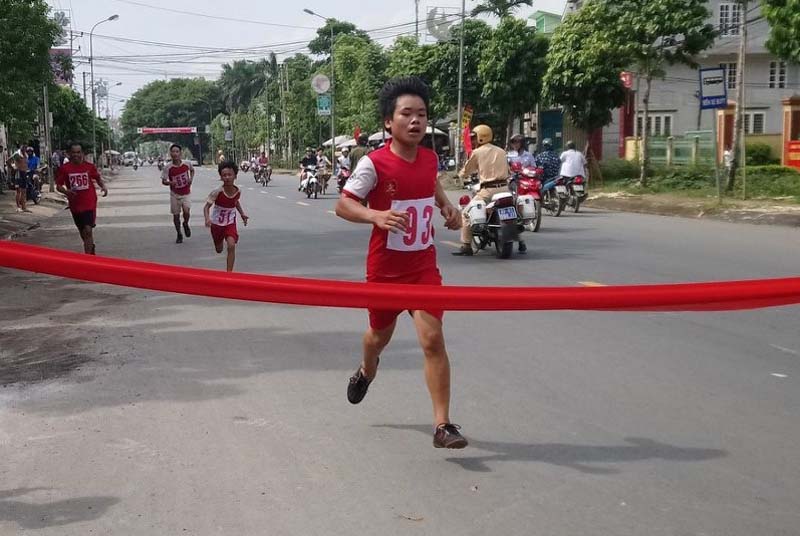 The athlete Bui Van Khanh from Ngo Luong commune has made a breakthrough on the goal of the young male content in the traditional marathon tournament of Tan Lac district in 2019.
The traditional marathon tournament in Tan Lac district is a practical activity promoting the movement "All people train their bodies following the great Uncle Ho's example", creating a healthy and useful playground for people to positively participate in the physical training and sports activities to improve their health. At the same time, it helps detect, recruit and foster the athletes with high achievements to prepare for the traditional marathon tournament of XXVIII Hoa Binh Open Newspaper Cup, which will be held on August 15, 2019.
In this competition, Ngo Luong commune has 10 athletes competing in the content of male champions, young men, female champions and young women. To prepare for the tournament of the district, Ngo Luong commune has organized a commune-level marathon tournament to choose the athletes. Through the tournament, the talented faces of cross-country sports such as Bui Van Quyn, Bui Van Anh, Dinh Thi Tham, Bui Thi Thao, Bui Thi The, Bui Van Khanh, Bui Van Thanh and Bui Thi Thuy have been discovered. In the content of male and female champions, young men and young teammates, the athletes from have Ngo Luong commune all won the first prize in individual and team. At the age of the young athletes, there are athletes competing for the first time but they have excellently won the first and second prizes.
Mr. Bui Van Phong, the Chairman of the People's Committee of Ngo Luong commune says "Stick pushing and marathon have been considered to be strong sports of the commune. Although the people's lives are still difficult, the activities in the fields of culture, arts, gymnastics and sports have always been enthusiastically responded by the people in the villages. Practicing marathon in particular and other mass sports in general does not only help people improve health, but also contribute to create joy and refreshing and relaxing spirit after a hard working day. Additionally, it helps people live happily, stay healthily away from the social evils and create the healthy cultural environment in the community".