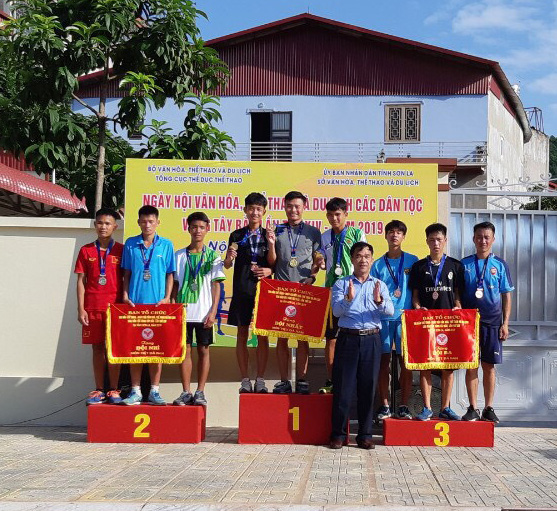 (HBO) - The 14th Northwestern Cultural, Sports and Tourism Festival has just taken place in Son La Province. The festival attracted 250 athletes from 7 provinces in the Northwest region: Hoa Binh, Phu Tho, Dien Bien, Lai Chau, Yen Bai, Lao Cai and Son La.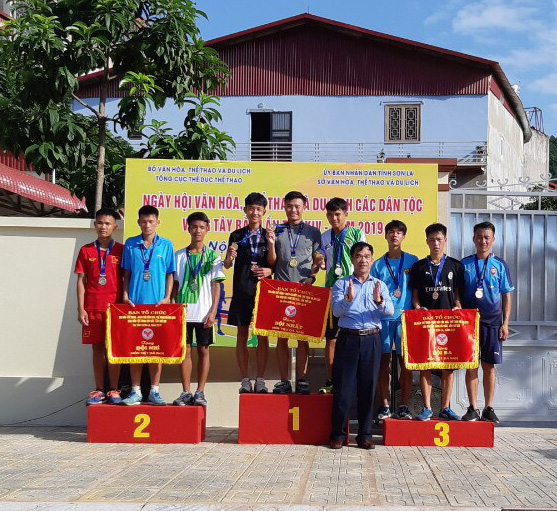 Hoa Binh province athlete received gold medal in the content of cross-country running .
The athletes compete in 6 subjects: Tug, push sticks, longer throw, tu lu, crossbow shooting, cross-country running.
Hoa Binh delegation has 30 athletes. As a result, the Hoa Binh delegation won 5 gold medals, 5 silver medals and 10 bronze medals. Players who compete in 6/6 subjects won medals.