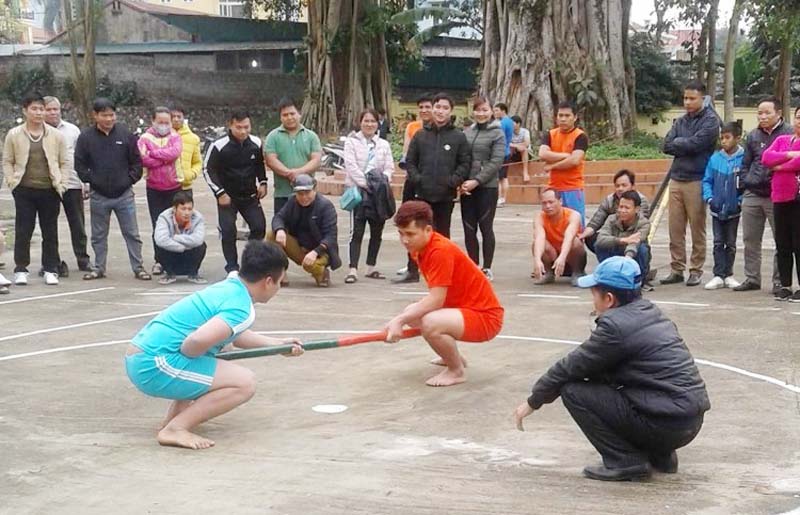 (HBO) - In previous years, pushing sticks was just a national sports with the competitions on local holidays and New Year. Now, in Nat Son commune (Kim Boi), stick pushing has become a public sports with a large number of people participating in training and it has been becoming a strong sports of the commune.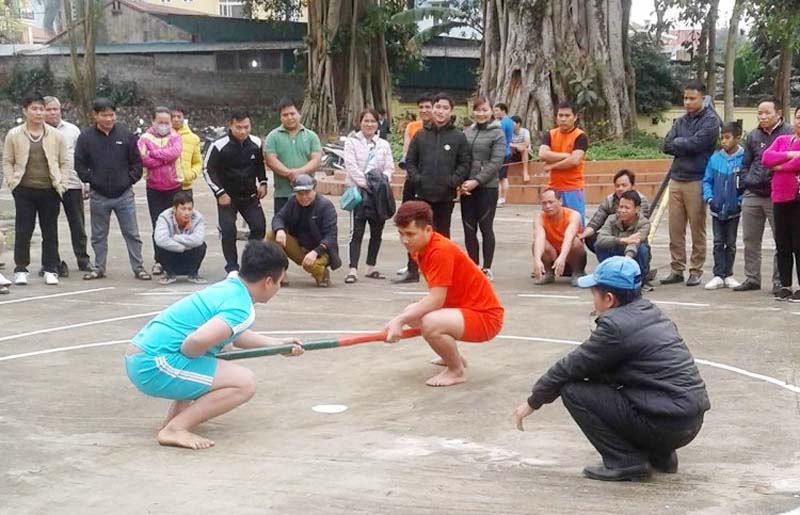 The people in Nat Son commune are competing the stick pushing.
Carrying out the campaign "All people exercise their bodies following the example of great Uncle Ho" in recent years, the Party Committee and the Government of Nat Son commune have paid attention to regular organization of sports tournaments to encourage and motivate people. As a result, the number of people participating in the physical training and sports has reached 50% of the people in the commune.
Volleyball is the most popular sports among the people. There are 16 male and female volleyball teams and a steam volleyball team for the elderly. At present, there are 4 sports courts in 4 hamlets. Because of the increasingly high practicing demand of the people, the current number of the sports courts does not meet the need of the people, in every hamlet there are 3-4 spontaneous soccer fields so that people can participate in regular training.
It has become common practice that every Spring when Tet holidays come, 4 hamlets including Roc, Mat, Ba Cau, and Ba Ra all organize spring festivals to compete the national sports such as crossbow, tug of war and stick pushing. Thereby, the outstanding athletes can be selected to compete in the tournaments organized by the commune, the district and the province.
Stick pushing is a sports that must use the strength, the technique, the tactics, the ingenuity and must know how to grasp the opportunity when the opponent neglects to make a decisive blow and so on. Besides practising, the commune has also paid attention to training and fostering the team of young athletes.
The national sports in general and the stick pushing in particular not only help the people exercise their health, improve their cultural and spiritual life but also help conserve, preserve and promote the cultural beauty and the national sports.