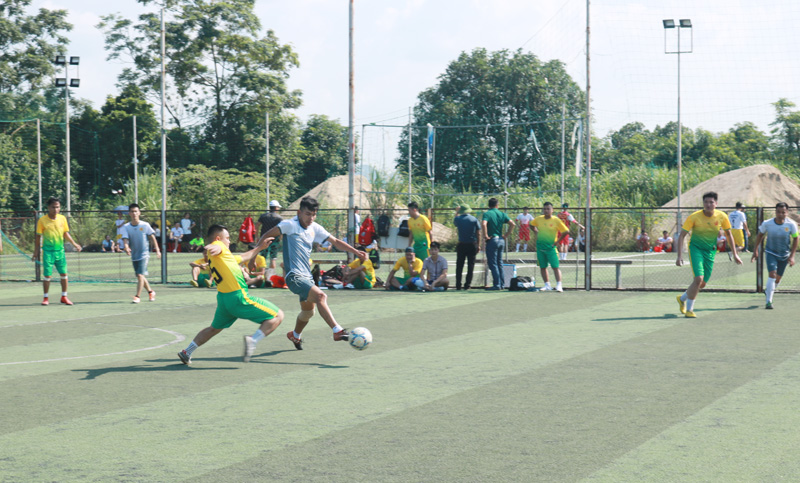 (HBO) - The provincial Association of Young Entrepreneurs organized a football tournament to compete for the four-hero cup of the Youth Entrepreneur Associations in four provinces: Hoa Binh - Thanh Hoa - Hai Phong - Hai Duong and the cultural exchange.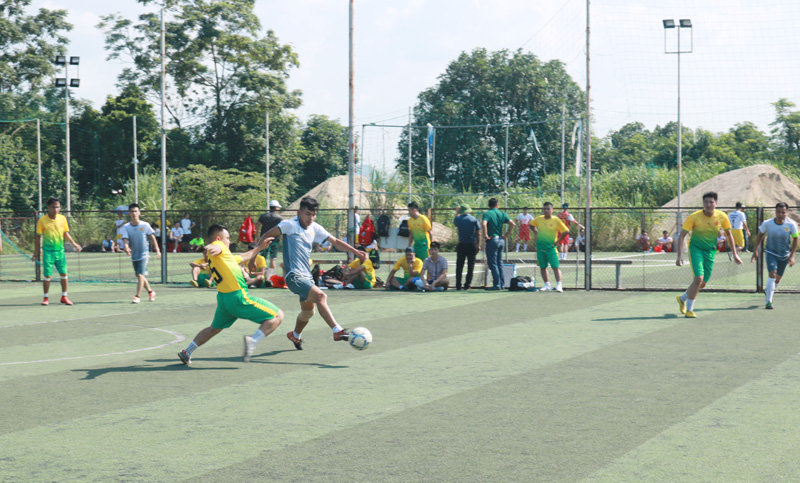 The match between two teams from the Young Business Enterprises of Hoa Binh and Hai Duong provinces.
This year's football tournament has attracted nearly 70 athletes and coaches from the Young Business Enterprises of 4 provinces, Hoa Binh, Hai Phong, Thanh Hoa and Hai Duong. The players have provided the audience with the dramatic matches and the beautiful balls.
The night of the cultural exchange with nearly 10 performances, dances, music performed by the members of Young Business Enterprises of 4 provinces has contributed to creating a playground to exchange, connect and exchange experiences, improving the quality of business activities of the enterprises.
The organizers has awarded trophies, medals and flags to the football teams. This is a practical activity towards welcoming the Vietnam Entrepreneurs Day (October 13rd, 2004 - October 13rd, 2019).