(HBO) - The Gifted School for Training and Sports Competition of Hoa Binh Province has reopened after after a long break due to COVID-19. Officials, teachers and students must still strictly follow preventive measures at both training areas and dormitories.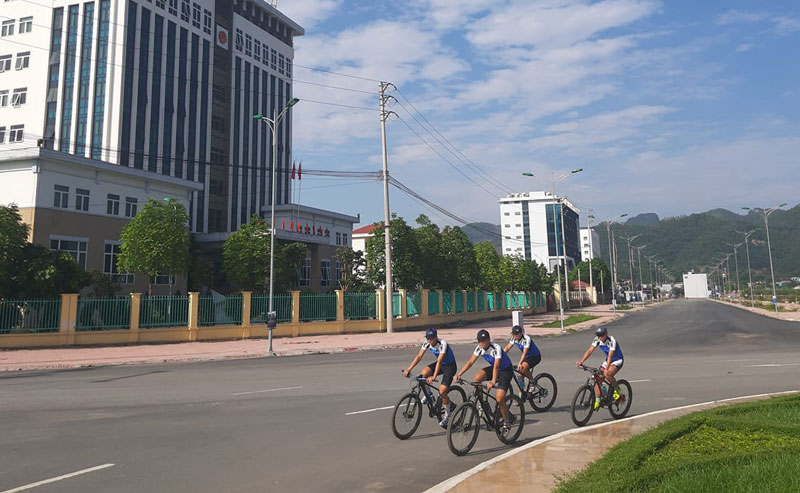 School's cycling athletes are practising.
Teachers, athletes and students at the school are training hard for the upcoming important events.
Currently, the training schedule of gifted students depends on their cultural education schedule. Those with morning cultural classes will practise in the afternoon and vice versa. The school administrators always create the best conditions for students to maintain their education in association with sports training.
Nguyen Nghia Hung, vice principal of the school said the implementation of measures against COVID-19 has still been focused to ensure health safety for teachers and athletes. Gymnasiums and dormitories are kept clean, while the nutrition for students' meals has been improved.
The teaching stall has also developed lesson plans that provide necessary skills for students to compete in tournaments from now to the year's end./.