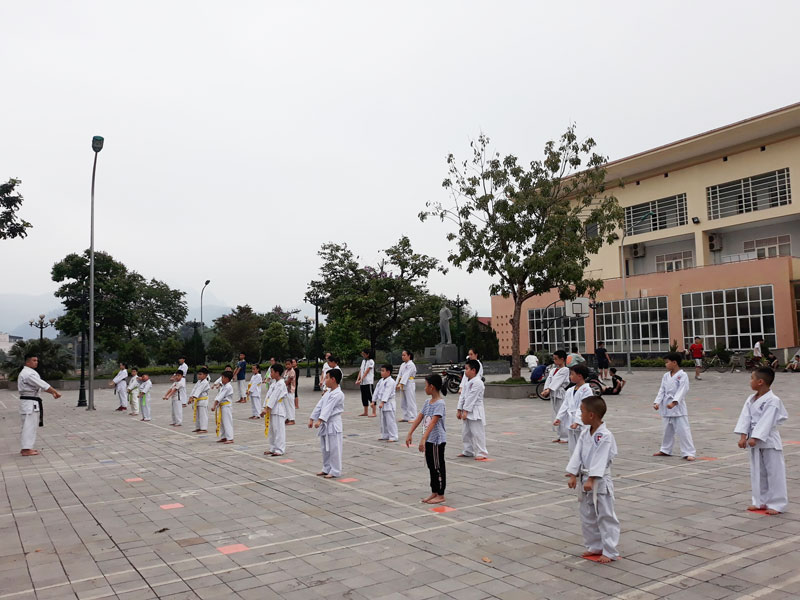 (HBO) - When Covid-19 epidemic had complicated developments throughout the country and during the social gap, the physical training and sports activities in the province were pause seriously following the Prime Minister's direction.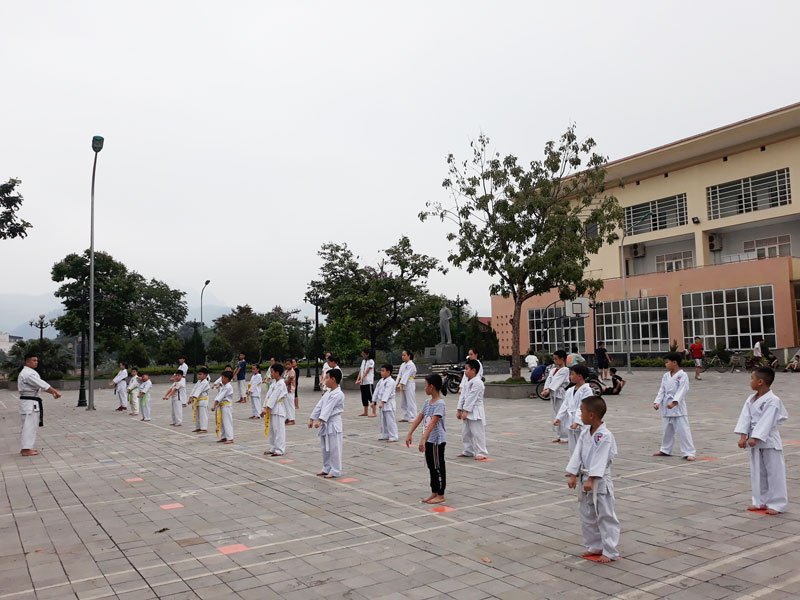 Cong Minh Martial Arts Club (Hoa Binh City) resumed its operation after a long pause due to the impact of Covid-19 epidemic.
Up to now, the disease situation has been well controlled, the sports and physical activities have been relaxed, in the area of Hoa Binh City, the movement of sports has gradually become active again. The people have actively been participating in physical training and sports to improve their health. However, they do not forget to implement some measures to prevent and control Covid-19.
In recent days, the epidemic situation is well controlled, the gym has been active again. At the private sports venues in the city such as MH Fitness & Yoga, Hoa Binh Olympia club, Aqua Fitness & Yoga ... after having been put into operation again, the number of trainees has been increasing. The gyms still ensure the prevention and control of Covid-19 epidemic, such as making a cool workout space, cleaning the training tools and equipment, equipping and reminding the trainees to wash their hands with antiseptic solution.
After a period of suspension of all crowded activities, now, the sports, cultural and entertainment activities in the city area are gradually boiling again. The people have actively been practicing sports and physical training to improve the health, making the spirit excited to study, work and produce. At the same time, it is important to ensure good physical strength and technical preparation for a number of sports tournaments that can be held in the coming time. These are also the positive signals marking the return of sports movement after Covid-19 epidemic.