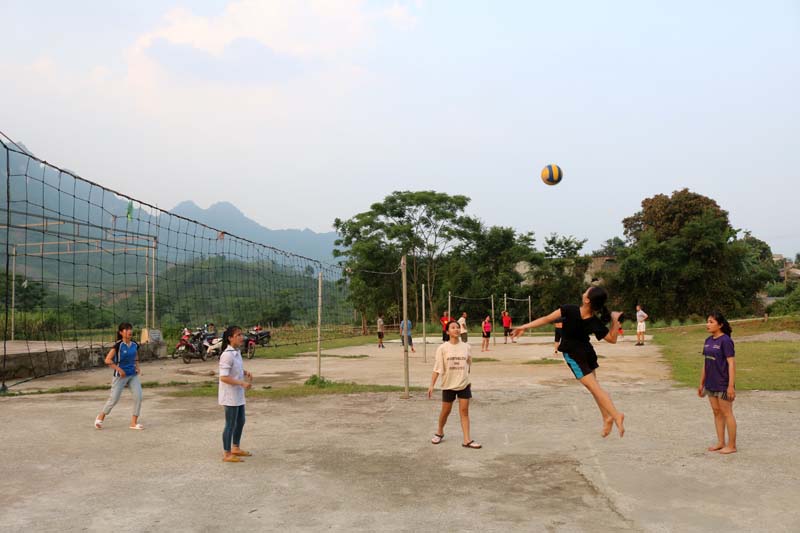 (HBO) - Currently, there are over 200 members belonging to 12 branches in the Youth Union of Tu Son commune. Actively joining hands in the campaign "All people exercise their body following the example of the great Uncle Ho", the Youth Union of the commune has carried out many practical activities such as exchanging and competing football, volleyball, badminton, attracting a great number of youth members.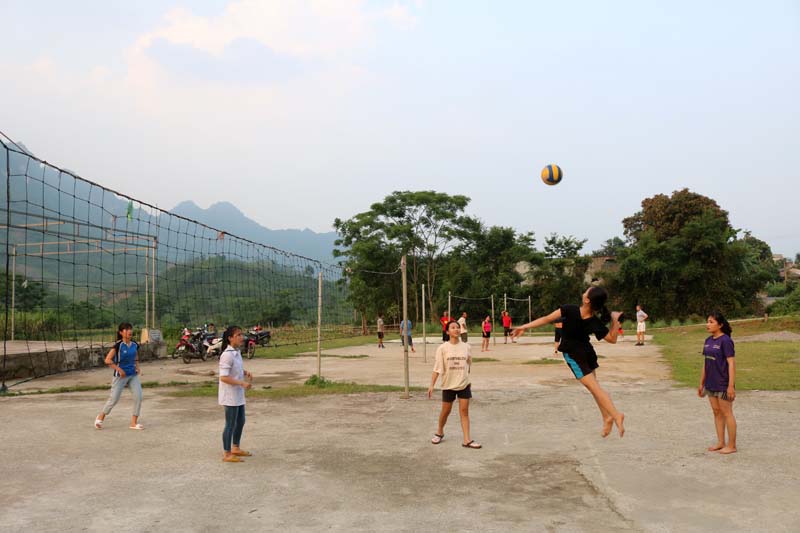 The volleyball teams of the members of the youth union in Tu Son commune (Kim Boi) are actively training to prepare the tournaments.
Now, if you arrive in Tu Son in the afternoon, it is not difficult to catch the image of young people practicing sports excitedly and passionately. Volleyball and football are the most popular sports among the youth members. In each hamlet, there are from one to two sports fields to serve the training needs of the people and youth members.
In order to promote the physical training and sports movement, through the meetings of the Youth Union, the communal Executive Committee of the Youth Union has strengthened the propaganda and mobilized the youth members to select the favorite sport, which is suitable for the regular practice. In addition, 11 men's soccer teams, 2 men's and women's volleyball teams and 1 volleyball team of Dao youth people of the commune always practice. The ports activities have contributed to physical development, building a civilized and healthy lifestyle, avoiding social evils and helping young people to live healthily, beautifully and usefully.
The Party committees, the authorities and communal Executive Board of the Youth Union always create conditions for the young people to have fun, entertain and participate in all cultural - art activities, physical training and sports activities. The football exchange competition for the young men to celebrate the anniversary of the Founding of the Communist Youth Union (March 26) organized by the communal Youth Union is a traditional sports tournament that always attracts all branches of the youth unions to compete, and gets cheer from the local people.
In addition, currently there are 3-4 youth volunteers who are regular contributors taking part in rugby training from ChildFund Pass It Back – the sports for the creative development, implemented by ChildFund Australia in cooperation with the World Rugby League and the Asian Rugby League. At the same time, they coordinate to create the training places and exchanges for children and teenagers.
The development of sports and physical training, both physically and mentally, for the the youth members of the ethnic minorities has been identified as an important task of the Youth Union of the commune. Therefore, the Executive Committee of the commune's Youth Union always creates the best conditions for the members to have fun, entertain and exercise, perform well the tasks of study, labor, production and actively participate in the activities of the Youth Union.