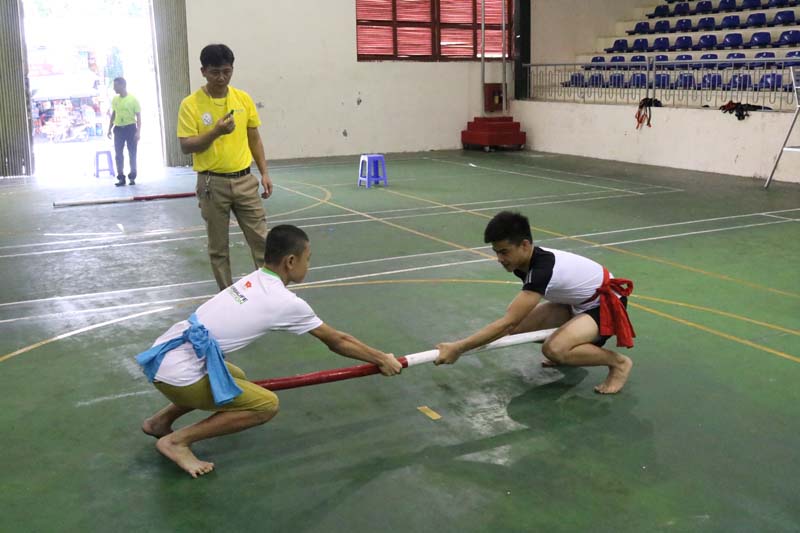 (HBO) - On June 21, the Department of Culture, Sports and Tourism collaborated with Vietnam Olympic Committee to organize Children's Olympic Day 2020. The representatives of the General Department of Sports and Physical Training, Vietnam Olympic Committee and the leaders of departments, agencies, branches, unions province attended.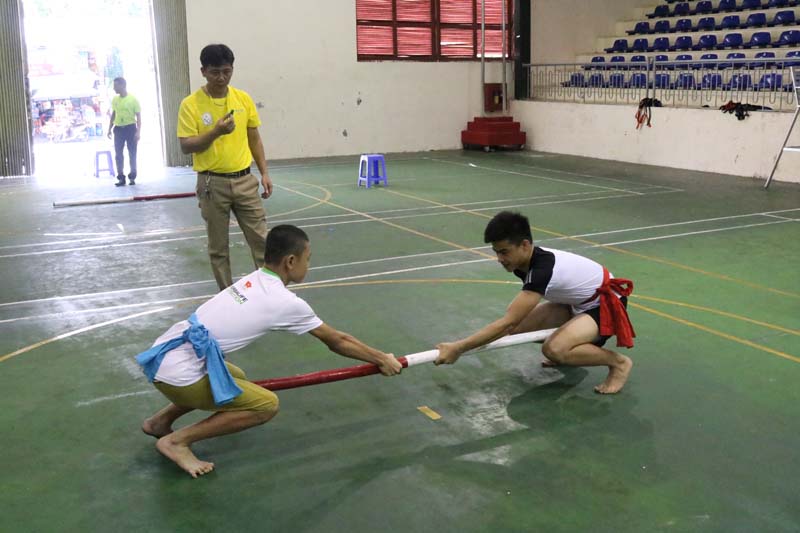 Students are participating in stick pushing.
The Children's Olympic Day is an annual traditional event organized by the Vietnam Olympic Committee and this is the first time it has been held in our province.
The Children's Olympic Day in 2020 has received the participation and response of more than 400 students and teachers from Ly Tu Trong Secondary School, the Sports Gifted, training and competition school. At the event, the students participated in a number of activities such as running in response to the competition to learn about the movement of Vietnamese and international Olympic, the major domestic and international sports events and in Hoa Binh province, sports exchange including badminton, tug of war, stick pushing.
This is a practical activity in response to the Month of Action for Children in 2020, propagandizing and educating the high values of the Olympic movement, contributing to strengthening solidarity, friendship and understanding between Vietnam and the other nations in the territory of Asia and all over the world. Through the event, the role and responsibility of the whole society in joining hands for poor children, the ethnic minority children, the prevention and control of drowning, and the prevention of child sexual abuse violence have been raised.