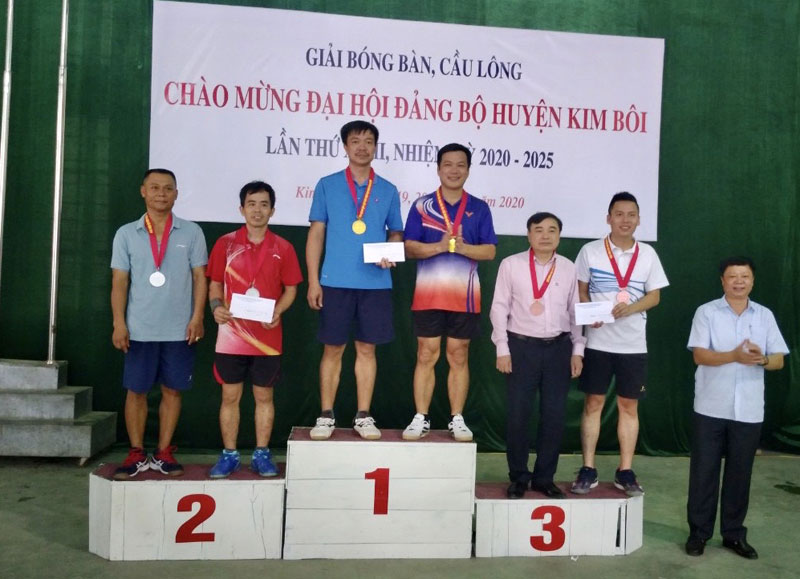 (HBO) - A table tennis - badminton tournament was held in Kim Boi district with the participation of 131 athletes from 20 units, including 17 communes and townships, and three agencies. It was part of activities to celebrate the 23rd Congress of the district's Party Organisation for 2020-2025 tenure.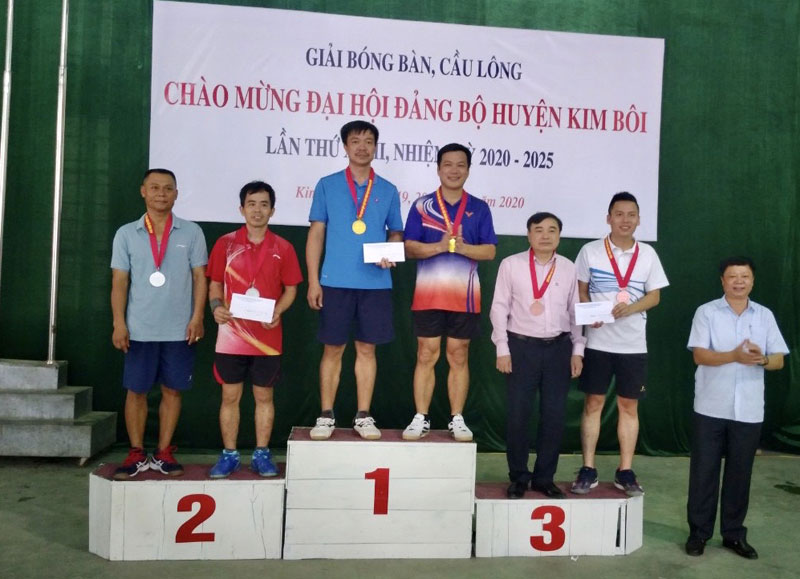 The organizing board awards the first, second and third badminton prizes to winners in the category of over-45-
year
-old men's doubles.
The players competed in 86 badminton matches and 67 table tennis matches. As many as 94 athletes played in five categories of the badminton event, while the table tennis event was joined by 37 players in four categories.
The matches took place dramatically and attractively, drawing the enthusiastic support of thousands of spectators.
Ending the tournament, the organising board awarded the first, second and third prizes to winners in the categories of competition./.