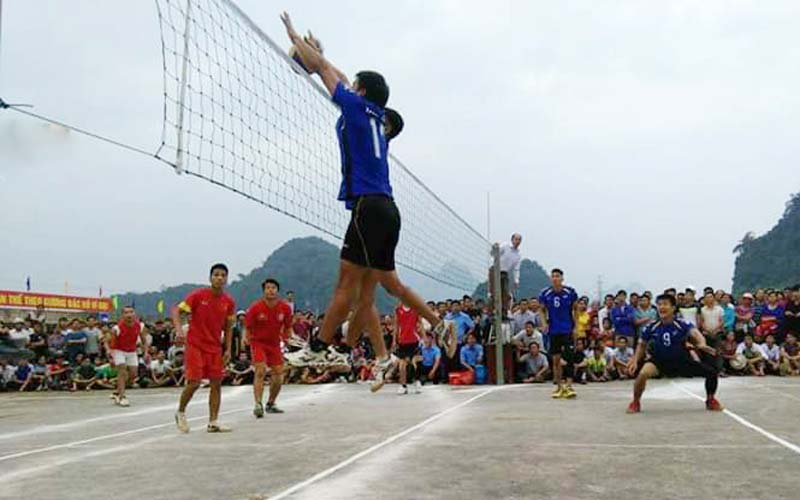 (HBO) - Volleyball has become an indispensable sport for the people in Nam Phong commune (Cao Phong) for a long time. In the afternoons, the people gather to the sports ground of the cultural house to play it. When the net is set up, each group of over 10 people has formed a lively volleyball court.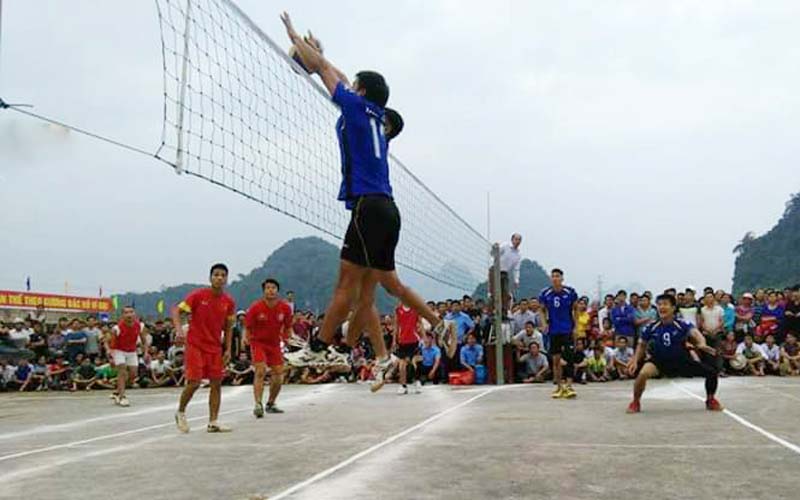 Volleyball matches always attract a large number of people from Nam Phong commune (Cao Phong) to watch and cheer.
The sound of passing and beating the ball, and the sound of cheering have created a cohesion of the people together. It seems that all worries in life and work are set aside, instead of the spirit of comfort and trying the best with the ball.The fact that is easy to see when coming to Nam Phong is not only the convenient road system, but it also catches the lively image of sports practice of the local people.
In order to strongly promote the movement, on the occasion of holidays, New Year, anniversaries, the authority and the associations often organize volleyball competitions, attracting a large number of people in the commune to come and see and cheer, which has become the festival of the local people. Besides, the volleyball teams often organize competitions to exchange and learn from each other, creating solidarity and attachment.
Mr. Dinh Duc Dong from the male volleyball team of Ong hamlet says that currently in Ong hamlet there are has 2 male volleyball teams, 2 female volleyball teams and 2 soft volleyball teams for the elderly. The movement of playing volleyball here is spontaneous, everyone participates in the spirit of volunteering, so it is very healthy and lively. Everyone has a different job or career, at different ages, but with the spirit of love for sport, they take advantage of the afternoons coming to the sports ground to practice and compete together, and enhance the health training.
The commune's sports movement has been strongly developed, attracting a large number of people to participate in regular training. Thereby, the number of people participating in physical training and sport activities of the commune has been raised, reaching nearly 40% of the population, and the number of the sports households has reached over 30%.